Mercury's fun, interactive app is a winner of Canstar Blue's Innovation Excellence Awards 2021.
Canstar Blue is thrilled to announce that Mercury's app is a winner of its Innovation Excellence Awards 2021. The awards, which involve a sophisticated rating methodology unique to Canstar, compare the latest innovations from telecommunications and energy institutions throughout New Zealand.
The winners are scored based on how disruptive, new, or unique their products are, with the addition of their overall wow factor. The awards also rate the products' affordability and ease of use, to measure the impact that the innovations have on consumers' everyday lives.
This year's submissions were of an extremely high quality and Canstar's team of expert judges was particularly impressed by the trend towards innovations designed to support Kiwi consumers' personal needs.
"We all had a tough 2020, due to the stresses of COVID-19 and uncertainty in so many aspects of our lives. This year, we saw through our awards that local businesses stepped up to help," says Canstar NZ General Manager Jose George.
"Our winners innovated to deliver products and services that simply made New Zealanders' lives easier, better and cheaper. They did the right thing, and we applaud them for that."

The Mercury App
Canstar Blue's expert judging panel recognised the Mercury App as unique, fun and easy to use. The app engages Mercury customers by rewarding them for challenges, and has considerable wow factor.
In return for the completion of challenges, designed to reduced a customer's carbon footprint and boost their fitness, they are rewarded with Mercury Dollars. These can be put towards the cost of power bills, or redeemed for Air New Zealand Airpoints. Since the app launched, Mercury customers have taken over 4.7 billion steps through challenges and redeemed thousands of Mercury Dollars.
To mark Mercury's win, Canstar Blue asked Mo Abbas, Head of Customer Engagement, Mercury, to discuss what makes the Mercury App so app-ealing!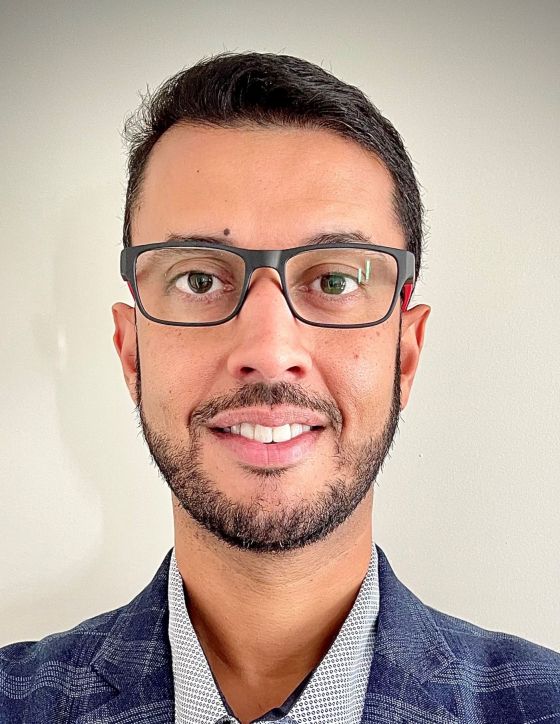 Canstar Blue: What is so special about the Mercury app?
Mo: The Mercury App is one of the wonderful self-service and loyalty products Mercury offers customers. Using the app, customers can do all the important things they need to on their accounts. But the key innovation to drive loyalty is the various challenges customers can engage with.
Customers can earn Mercury Dollars by completing Step Challenges, answering challenge questions or referring friends and family to Mercury. Mercury Dollars can be used to pay a customer's bill, or redeemed for other rewards or to enter prize draws.
Spending Mercury Dollars is seamlessly integrated with a customer's ability to pay their bills through the "virtual lake" (representing a hydro dam), which fills as a customer earns, and then visually empties as they spend.
The Challenges are designed to "Make Energy Wonderful", aligning with Mercury's overall brand strategy. The Step Challenges, in particular, encourage Mercury customers to put their own energy to use and earn rewards in a way that fits with Mercury's emphasis on low-carbon and sustainable transportation.
The Mercury App gives customers the ability to check their account balance, usage, pay their bills, and other key account information on the go. Making managing their account with Mercury easier.

Canstar Blue: How does the Mercury App engage consumers?
Mo: The Mercury App aims to execute on our brand pillars to inspire, reward and make it easy for our customers to enjoy energy in more wonderful ways. It does this through encouraging customers to take up challenges to harness human energy and to get rewarded with a valuable currency that aligns to the products and services that have led them to choose to become Mercury customers.
The app is designed to appeal to all Mercury customers, with challenges designed to be accessible to everyone, and an app simple enough to use to make it accessible. The app is free to download and use, and contains account information as well as challenges and rewards to cater for all types of customers.
The key pain points that the app addresses are:
A way to earn rewards for loyalty and engagement – prior to the Mercury App, customers didn't have many options available to engage with Mercury and earn rewards for loyalty, as most were passively applied upon payment and reward amounts were tied only to the amount a customer spent
Inaccessibility of key account information via mobile – not having information available on mobile was a significant pain point for our customers. Customers wanted to be able to see, understand and monitor their usage and review and pay their bills in the same way that they do with other companies that they interact with
Canstar Blue: What are the benefits of the Mercury App for consumers?
Mo: The app is Mercury's largest growing engagement channel and, in December 2020, 11.89% of Mercury's customer base was actively using it. This is a significant level of engagement for Mercury, with only the web portal exceeding the app in terms of engagement. We have more customers logging into our app than we do calling us by phone every month.
Each month we have over 1.8 million token refreshes, for customers who are logging into and having the app open. And the challenge completion rate is around 70%. Since we launched, Mercury customers have taken 4.7 billion steps through step challenges on the app – 35,814,000kms or almost once around the world. That's nearly 368,000 step challenges completed.
It's a way to earn rewards for loyalty and engagement – prior to the Mercury App, customers didn't have many options available to engage with Mercury and earn rewards for loyalty – and to access account information via mobile.
Canstar Blue: What has the feedback been from your customers about the Mercury App?
Mo: We've had really great feedback about the app. Customers love the fun features and the incentives to walk. Plus the rewards and "cool incentives" to earn money off their bill. Also, of course, the ability to monitor and keep up-to-date on their power usage.
---
If you want to read more about the full winners of Canstar Blue's Innovation Excellence Awards 2021, click here. Or to learn more about the best power providers in the market and how to save money on your power bill, click on the big button below.
Enjoy reading this article?
You can like us on Facebook and get social, or sign up to receive more news like this straight to your inbox.
By subscribing you agree to the Canstar Privacy Policy