Firmly entrenched in the age of the smartphone, and amid the continued evolution of the Internet of Things (IoT), the fast-approaching rollout of 5G wireless networks is poised to usher in the next phase of mobile connectivity.
As new technology is released to market, from an ever-increasing array of smart home devices to smart cars, to next-generation media technologies, including augmented reality (AR) and virtual reality (VR), 5G will cater for increasingly demanding, varied and interconnected online traffic demands.
Meanwhile, in concert with the proliferation of new devices, next-generation services are emerging, with the digital economy continuing to grow, and 5G will help further pave the way for the evolution of new online-based services.
While consumers are now accustomed to anywhere and anytime online access, 5G carries the promise of enhanced connectivity and speed, with it representing a significant step up from the current generation of mobile wireless standards.
As networks are established, 5G-capable devices can be expected to quickly follow, and consumers will be faced with the choice of whether to upgrade. So, what is 5G and how will it change consumer connected experiences?
What is 5G?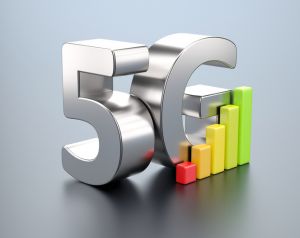 Put simply, 5G is the fifth generation of wireless mobile technology, with it to build upon the advances made over the course of previous generations.
Each generation of wireless mobile technology has ushered in a new set of standards, with the current generation, 4G, having been rolled out alongside previous generations.
The GSMA, which represents the interests of mobile operators around the world, advises that the respective generations encompass:
1G – the first generation of analogue-based systems, which was utilised from the late 1970s to the early 1990s.
2G – the second generation, which was the first to use digital coding.
3G – the third generation, which was designed to support high-speed data services as well as voice.
4G – the fourth generation, which supports higher data rates.
There have also been improvements made over the course of generations, such as 3.5G and 4.5G, representing steps taken towards the deployment of new generations.
While the specifics of 5G standards are still being determined, it is expected that, in addition to lower latency (delay or waiting times), 5G could offer data transfer speeds of 10 Gbps, with a vast range of speeds having been reported by industry amid continuing trials.
To put this into context, 5G networks could be delivering speeds 10 to 1,000 times faster than those on offer from 4G networks.
When will 5G arrive?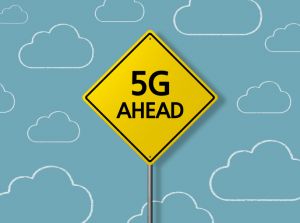 It is important to understand that the transition to new wireless mobile generations is an ongoing process, with 5G networks set to operate alongside 4G and 3G networks, and even 2G networks, as older networks are gradually phased out over a period of time.
As it stands, momentum is building towards the launch of 5G networks, with trials continuing to be undertaken by industry, with the first networks set to launch later this year in different markets around the world.
In its The Mobile Economy 2018 report released earlier this year, the GSMA looks at the growing role of 4G and the progress continuing to be made with 5G at a global level.
By number of connections, the GSMA expects that 4G will become the leading mobile network technology worldwide in 2019, at more than 3 billion connections, hitting the milestone about 10 years on from the initial launch of 4G services.
Looking further ahead, the GSMA forecasts that by 2025, two thirds of mobile connections  (excluding cellular IoT) globally will  operate on high-speed networks, of which 4G will account for 53 per cent of total mobile SIMs, with 5G to account for 14 per cent.
In New Zealand, telecommunications company Spark recently advised that, while it is not in a position to provide definitive time-frames, it expects it will "start rolling out 5G within the next few years".
"Spark's plans for 5G are already progressing," Spark stated. "The company successfully trialled 5G late last year in conjunction with Victoria University, achieving mean speeds of up to 3 gigabits per second – approx. 100 times faster than typical 4G services."
Meanwhile, earlier this year information technology research and advisory company Gartner forecast that 9 per cent of smartphones sold will support 5G by 2021.
What will the 5G world look like?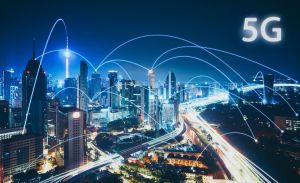 The 5G world will see the continued development and concurrent consumer adoption of a number of emerging technologies, while creating a platform for the development of new services, and even new industries, which utilise high-speed, anywhere and anytime connectivity.
While the era of 4G mobile wireless has seen the rise of smartphones as mobile online hubs, delivering consumers a range of services, 5G will pave the way for the emergence of more varied, omnipresent and data-intensive services.
The GSMA's The Mobile Economy 2018 report observes that while 4G has seen the emergence of the digital consumer, 5G is set to "play a key role in the transition to the augmented consumer in the longer term", with digital consumers comprising "the key addressable market for 5G services".
"Many of these consumers will increasingly adopt a range of technologies that are expected to benefit from the faster speeds and lower latencies promised by 5G," the GSMA states.
Casting an eye to the future, as 5G is deployed and evolves in markets around the world, some of the applications that it will support broadly encompass more immersive media, the IoT and artificial intelligence (AI).
Immersive media – video, AR and VR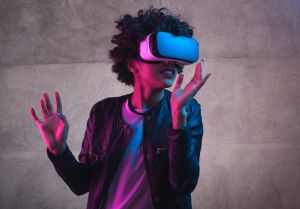 The manner in which consumers interact with media is set to evolve, as new and improved technologies continue to be released to market.
As noted by the GSMA in its report, advanced video capabilities include 4K, 8K and 3D video, along with 360-degree video, with AR and VR technologies having applications for both gaming and immersive TV.
The introduction of 5G will allow for greater mobility of new media technologies – for instance, companies from the automotive to the retail industries may leverage a technology such as AR to provide a greater range of services.
IoT
The rollout of 5G will take place in a world of increasingly connected things, from smartphones to smart homes and smart cars, to an increasing range of wearable technology, both keeping consumers connected and connecting with other devices.
To put this into context, last year Gartner forecast that 20.4 billion connected things will be in use worldwide by 2020, up from 6.4 billion in 2016, pointing to the pace of change expected over a short period of time.
As more and increasingly varied devices arrive to market, and as the manner in which we interact with these devices evolves, it can be expected that 5G will play a pivotal role in powering the IoT.
AI
AI momentum has been building in recent years across a range of industries, with its potential being explored and new applications investigated, from smart digital assistants to chatbots.
The GSMA report notes that amid the convergence of a number of emerging technologies, including AI, the IoT and advanced data analytics, "5G could play an enabling role in realising their full potential".
"Looking ahead, we expect this convergence to intensify, with AI increasingly integrated into a growing number of IoT applications and services as well as networks," the GSMA states.