Internet options for rural New Zealand used to be as rare as hen's teeth and as slow as watching grass grow. Fortunately for those living outside of cities and towns, there has been some real improvement in the last several years thanks to the Government's Rural Broadband Initiative, which forms part of the $2 billion Ultra-Fast Broadband programme.
The Rural Broadband Initiative's first stage connected 300,000 non-urban houses and businesses with new or improved broadband services, and a further 70,000 will be connected in the second stage.
The Rural Broadband Initiative recognises that rural and remote areas of NZ needed intervention to have access to fast broadband and mobile services, according to the Ministry of Business, Innovation and Employment. This was needed to improve efficiency in the rural sector, plus improve education and health by connecting schools and hospitals. The improvements include some fibre, faster ADSL and VDSL copper connections, as well as fixed wireless broadband available through cellphone towers.
While coverage of rural broadband has improved, whether or not you can get coverage in your home or business depends on exactly where you live. ADSL and VDSL connections will vary depending on how far away you are from a cabinet, while fixed wireless broadband involves line-of-sight from cellphone towers. All this means you might not be able to get the same broadband as your neighbour, and you will need to check with the providers if they cover your premise.
What are the best rural broadband providers?
While the best providers will depend on where exactly you are in the big open spaces of New Zealand, here is a guide to internet providers and the best rural plans they likely have to offer.
Skinny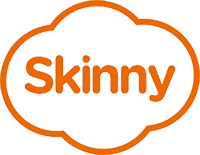 Skinny has topped Canstar Blue's 2018 broadband provider ratings for most satisfied customers and, fortunately, it is not just for city slickers. For a surprisingly high number of places, Skinny offers ADSL unlimited broadband for:
$73 per month for unlimited broadband
If you want to go with no contract, this offer is available for a $49 connection fee and $99 Skinny modem, or you can get these for free with a 12-month contract. To check if you place is covered, Skinny does offer an address checker; however, you will need to select "unlimited broadband" first if you are in a rural area, as Skinny's wireless broadband coverage is quite limited.
Flip Broadband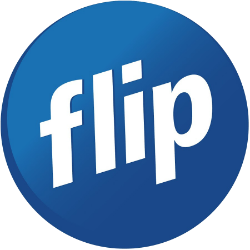 Flip is a popular broadband provider and one of the cheapest providers in New Zealand. For a vast number of remote locations, it offers ADSL, while the faster VDSL is also available for some rural premises. Plans offered by Flip include:
$54.95 per month for 100GB ADSL
$69 per month for unlimited ADSL
$74.95 for unlimited VDSL (if available)
All of these plans are on a 12-month contract, or you can have the option of paying more per month with no contract terms. You can also add a home phone line for $5 per month. Flip allows you to bring your own modem or you can just buy one for less than $100, and it has a cheap installation fee of $25. Flip also has an easy-to-use address checker, so you can conveniently check if coverage is offered in your part of the country.
Farmside

Farmside is a Timaru-based company which touts itself as the "number one provider of broadband to rural New Zealanders" and is a partner in the Rural Broadband Initiative. Farmside provides a range of services to ensure coverage is provided for all remote locations, including fibre, ADSL, VDSL, 4G wireless broadband and satellite.
Here are some of its top plans for non-urban places:
$79.99 unlimited fibre (where available), includes free modem
$84.99 per month for unlimited ADSL or VDSL
$99.99 per month for 120GB 4G wireless broadband
These plans are for a 24-month contract, and data boosters are available. A home phone line is available for an extra $6-10, depending on which service you use. With these plans, Farmside offers the option of self-installing or using an assisted installation.
Farmside satellite
If you can't get standard broadband because you are in a far-flung part of the country, Farmside also provides satellite broadband. "Satellite is available virtually anywhere in New Zealand, no matter how remotely you live," according to Farmside's website. However, satellite broadband is more expensive than the alternatives:
$139 per month for 10GB peak data/20Gb off-peak with speeds of 10Mbps download/2Mbps upload
$190 per month for 20GB peak data/40GB off-peak with speeds of 16Mbps download/2Mbps upload
$269 per month for 30GB peak data/60GB off-peak with speeds of 16Mbps download/2Mbps upload
These packages are for a 24-month plan. Data boosters are also available. There is an installation fee of $799 plus travel charges. A home phone line is available for an extra $20 per month but there is also an extra charge of $124.99 for an analog telephone adapter.
Farmside also offers special packages for Haast and the Chatham Islands. Farmside does not have an address checker on its frustratingly slow website so it is difficult to check what is available in each area but it does offer an 0800 number for those wanting to find out more.
Spark

Spark is one of New Zealand's largest telecommunications companies and it consistently scores well for network performance. It provides ADSL and 4G wireless rural broadband for a number of rural sites, as well as faster VDSL for a number of provincial areas. Spark's best rural offers include:
$95.99 for 120GB of rural 4G wireless broadband
$99.99 per month for unlimited ADSL or unlimited faster VDSL where available
These packages are available on a 12-month contract and include a free modem, standard connection fees, Lightbox standard and Spark's Wi-Fi hotspots. The unlimited plan also comes with Netflix for six months. Extra data costs around $1 per Gb and a home phone line can be added for $10 a month extra. Spark has an easy-to-use address checker online, where you enter in your address and it tells you what options are available for your premise.
What internet providers are available in my region?
As well as the major broadband providers, there are a number of smaller providers which specialise in just one area of the country. Rural folks might find better coverage offered by a company which specialises in providing their region. Regional broadband providers are:
Northland
Waikato
Bay of Plenty
Taranaki
Wairarapa
Nelson
Canterbury
net
IKS Internet
NetSpeed
Scorch
Ultimate Broadband
Velocity Net
Wifi Guys
West Coast
Zelan
Farmside (special Haast package)
Otago
Southland
Chatham Islands
What if you're still not covered?
If you live in a very isolated part of the country and you are still not covered by broadband – or you don't want to pay for satellite broadband – then another option could be coming your way shortly. The second phase of the Rural Broadband Initiative will connect a further 70,000 rural premises to high-speed broadband by the end of 2022. When complete, just 1% of the country will not be able to be connected.