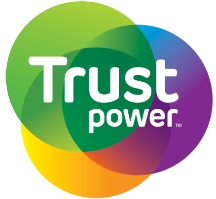 Trustpower Broadband Review
Trustpower is one of the biggest energy companies in New Zealand. Since 2007, it has also offered internet services bundled along with electricity and gas.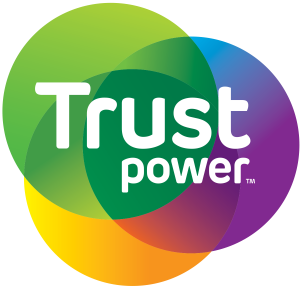 Trustpower has a range of plans that can be bundled with power. The prices below are for a Broadband and Power bundle, Prices may differ based on your utilities.
Wireless
60GB: $69/month
120GB: $79/month
300GB: $89/month
All at: 29mbps/17mbps
Unlimited ADSL/VDSL
ADSL: $99/month – 9mbps/1mbps
VDSL: $99/month – 39mbps/10mbps
Unlimited Fibre
Fibre: $94/month – 300mbps/100mbps
Fibremax: $109/month – 300mbps/100mbps
Current offer: Trustpower is offering 12 months' half-price broadband on eligible power/broadband bundles on 24-month contracts
How does Trustpower broadband compare?
All plans are for 300mbps/100mbps with no home phone line. Unless indicated as an extra, all include a router, although a delivery fee can apply. It's worth noting that most deals also include early termination fees, should you break your contract early. And many allow you to bring your own compatible router.
Broadband Provider

Unlimited Broadband Deal

$ Per Month

Skinny

Modem shipping: $10

$52

(price includes current deal: 4 months

free on 12-month contract)

Contact*

Bundle deals only, no fixed term:

$59.99: broadband + power + gas

$64.99: broadband + power

Trustpower*

Only offers broadband + power/gas bundles

$70.50: broadband + power

(Price includes current deal:
12 months half-price on 24-month contract)

2degrees*

$75

(Deal includes 6-months NEON, $15.99 p/m, and 6-months Prime, $8 p/m. Total saving over 6 months: $143.94, not included in above price.)

MyRepublic*

$79

(Extra: $1 p/m modem rental)

Vodafone

$79

($69 with Vodafone pay monthly mobile plan)

(Extra: $4 p/m modem rental on 12-month plan)

Bigpipe

$79

Sky Broadband

$79

(Includes 12 months of Disney+, $12.99 p/m)
($94.99: broadband + Sky Starter Package, $25.99 p/m, equivalent
to $69 p/m.)

Slingshot*

$79.95

Now*

$85 (+$120 router)

Spark*

$85 (+$106 router)

Includes Standard Netflix worth $18.49 p/m,

equivalent to $66.51 p/m.

Nova Energy*

$89 broadband only (no fixed term)

$69.99: broadband + power

Orcon*

$89.95
*$15 one-off modem delivery fee (Prices correct as of 10/05/22)
What's the deal with Trustpower broadband?
Although Trust Power's basic broadband prices are some of the highest in the market, their current deal of six-months half-price on a 24-month contract makes them far more competitive.
However, you also need to factor in the cost of the power that comes with the bundle, and that the deal locks you in for two years.
Plus Trustpower also offers a wide range of sign-up bonuses:
$50 account credit for online sign-ups
Choose from a range of joining rewards, including fridges, TVs and washing machines
Duel-fuel discounts on gas and electricity
---
To help Kiwi consumers choose the best broadband providers, Canstar surveys thousands of broadband customers and asks them to score their providers across categories including Value for Money, Network Performance and Customer Service. To read the results of our full research and to find out more about NZ's best broadband providers, just click on the big button below: