Hardcore gaming requires hardcore broadband. Canstar Blue explores the best in super-grunty gaming broadband.
If you're serious about online gaming, you'll need a broadband plan that provides for a stable, speedy and ultimately smooth-flowing experience.
From data caps to download/upload speeds and latency, there are a number of factors to consider when weighing up the pros and cons of different plans. With this in mind, it's important to gain an understanding of what's required to allow free-flowing gaming, and to ensure you've all the right components in place.
Below we take a look at some of the key plan features that contribute to a great gaming experience, the importance of maintaining an efficient home network set-up, plus a round-up of plans geared for speed.
---
In this article:
Broadband for gamers: features to consider
Your home setup: routers, Lan connections and more
Best gaming broadband plans
---

Free-flowing gaming: Features to keep in mind
Fibre should be your first-choice broadband technology for gaming, as it delivers high-speed data transfers and lower latency compared to older ADSL/VDSL and fixed wireless connections. The good news is that the vast majority of Kiwis can now access UFB , and the range of fibre plans on offer is continuing to evolve.
When it comes to weighing up broadband providers, the following are some of the key features to keep in mind:
Download/upload speeds
When it comes to gaming broadband, speed is king.
Faster connections will underpin an unhindered gaming experience. So it's particularly important to consider the speed on offer from broadband providers in the context of your collective household requirements.
For instance, if multiple devices are simultaneously accessing the internet – from mobile browsing, to video calling, to smart TV video streaming – you'll need to ensure your plan has the capacity to cater for these services, in addition to your gaming activities.
As mentioned above, fibre will probably be necessary at a minimum. But even within a fibre context, you may want to consider a faster 900/500 fibre plan as opposed to the standard 300/100. Especially if you live in a large household and/or with other broadband-intensive users.
Of course, you also have hyperfibre, which  can provide speeds from 2000,mbps all the way up to a whopping 8000mbps!
There are also a number of steps you can take in the setup of your home network and router that will assist here. For example, using your router's 5Ghz band for your gaming console and limiting most other devices to the 2Ghz band. Furthermore, some routers have useful features such as Quality of Service (QoS). With QoS, your router prioritises certain traffic, such as traffic sent to your Xbox, delivering the best performance to this device first and foremost before everything else (such as your mobile phone).
Latency
Latency is an issue particularly relevant to gamers. While some minor lagging is fine for regular internet browsing, it can mean life or death for a gamer. Well, if you're playing Fortnite or Call of Duty at least…
Again, fibre broadband connections offer less latency than traditional ADSL/VDSL or fixed wireless connections. Which makes it a great choice for gamers. But do note that latency and speed aren't strictly related. For example, the rollout of wireless 5G means a 5G fixed wireless plan could offer excellent speeds. But the nature of how the connection is delivered means higher latency is likely.
However, as we'll get into more below, your broadband plan isn't solely responsible and it's important you configure your broadband setup in a way that maximises your speeds and minimises latency.
Data caps
Data caps are becoming less and less of an issue, as unlimited data is now fairly standard. However, it is worth noting that gaming can eat up data, thanks to large files, regular updates and patches, and an increasingly online gaming landscape. So if you do happen to have a data-capped plan, it might be worth changing.
Data caps are usually only included on fixed wireless broadband plans, which as mentioned above, aren't usually ideal for gaming in the first place (due to the higher latency and, unless you have 5G, the speeds are significantly below fibre connections).
In all, if you're an active gamer, data caps are generally not recommended. This means choosing an unlimited data plan.
Everything else
Aside from the key features mentioned above, there are a handful of other considerations to make. For example, MyRepublic has specific 'gamer' broadband plans which include a Static IP allowing customers to host games and set up port forwarding rules for their favourite games as well as Gamer Support via Discord.
Other providers have benefits such as 4G backup (so if your fibre connection is down you won't be completely cut off), or priority support which lets you jump the queue for assistance, helping you solve any issues faster.
Home network: maintaining a fast and reliable connection
It is worthwhile stressing that – in addition to choosing a broadband plan capable of catering for your gaming needs – you'll need to maintain a home network set-up that paves the way for a fast and reliable connection.
With this in mind, it's important to consider how the following will complement your broadband plan of choice:
Router – a high-speed plan is all well and good, however, if your router can't handle the pace broadband bottlenecks could mar your experience. For hardcore gamers, a gaming router, optimised to deal with network demands, and awash with added features, could be a good option
Household network set-up – an efficient and effective network built around your router, encompassing the range of devices seeking to connect, will facilitate fast internet. A wired ethernet connection for your PC or console should be a priority
Cumulative broadband requirements – beyond gaming, what else will your household be using the internet for? If different devices are competing for limited bandwidth, your overall broadband experience will suffer
Geared for speed: Gaming plans
The following is a selection of broadband plans with the potential to support your gaming needs. The emphasis is on speed, low latency (so no wireless plans) and unlimited data. While Fibre 300 is enough for most Kiwi households, and for some gamers, the below plans are for Fibre Pro/Max plans (roughly 900/500mbps) and above.
For a full break down of broadband plans, including Fibre 300 and fixed wireless be sure to read our article on The Best Broadband Deals.
Keep in mind features such as contract length and customer support, along with any other deals or incentives on offer (such as bundle deals or sign-up bonuses). While we make special mention of some of the deals and extras of each plan below, be sure to check individual retailer websites for full details.

MyRepublic
MyRepublic has a strong focus on super fast and reliable wi-fi designed for businesses, gamers, and internet-intensive users. It is one of only two major broadband providers (alongside Orcon) currently offering hyperfibre plans.
All its plans can be upgraded to Gamer plans for an additional $10/month (includes Gamer Support and Static IP) while you can rent a modem from just $1/month. Currently, if you choose MyRepublic's Fibre PRO plan they will upgrade your modem to an Asus RT-AX3000 for the same $1/month price.
On its hyperfibre plans, MyRepublic is currently offering a $30/month discount when you sign up for a Fibre 2000/4000 plan. It will also waive the $189 ONT installation fee on any of its three hyperfibre plans.
| | | | |
| --- | --- | --- | --- |
| Plan | Monthly data | Approx speed (Mbps: download/upload) | Cost (per month)* |
| Fibre PRO | Unlimited | 900/500 | $92 |
| Fibre 2000 | Unlimited | 2000/2000 | $159 ($129 on current deal) |
| Fibre 4000 | Unlimited | 4000/4000 | $189 ($159 on current deal) |
| Fibre 8000 | Unlimited | 8000/8000 | $289 |

Orcon
Orcon provides fibre and hyperfibre broadband plans, with a strong focus on superfast, reliable broadband perfect for businesses, gamers, streamers and those reliant on excellent wi-fi connections.
All Orcon plans come with the option to add 4G backup (in case your fibre connection is down), Nest routers for guaranteed wall-to-wall coverage, priority support and more.
Currently, when you sign up for a Fibre plan on a 12-month contract you'll get Wifi Pro for free. Wifi Pro includes multiple Google Nest routers to provide guaranteed wall-to-wall wi-fi.
| | | | |
| --- | --- | --- | --- |
| Plan | Monthly data limit | Approx speed (Mbps: download/upload) | Cost (per month)* |
| Fibre Pro | Unlimited | 900/500 | $99.95 |
| Hyperfibre 2 | Unlimited | 2000 | $149.95 |
| Hyperfibre 4 | Unlimited | 4000 | $184.95 |
| Hypefibre 8 | Unlimited | 8000 | $274.95 |

Bigpipe
Bigpipe exclusively offers broadband plans, and has a number of fibre offerings. Customers have the choice of a 12-month contract or a monthly contract for the same price. However, customers on a 12-month contract receive a free modem, worth $99. A static IP address is available upon request.
| | | | |
| --- | --- | --- | --- |
| Plan | Monthly data | Approx speed (Mbps: download/upload) | Cost (per month)* |
| Elite Fibre | Unlimited | 900/500 | $109 |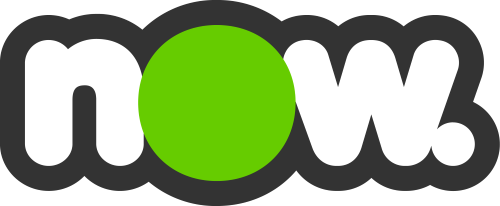 NOW Broadband
New customers have the option of using their own router, or purchasing a router when signing up (for a one-off fee or via monthly payments). There are also the options of adding a home phone line, and purchasing an in-home or remote home tech assist membership.
NOW broadband is the winner of our most recent Most Satisfied Customers award for Broadband. Its third win in a row! You can read more about NOW broadband's win here.
| | | | |
| --- | --- | --- | --- |
| Plan | Monthly data limit | Approx speed (Mbps: download/upload) | Cost (per month)* |
| Ultra Unlimited | Unlimited | Fibre: 900/500 | $102 |

Skinny
Skinny's fibre plans currently have one month free when you join on a 12-month contract. All plans receive a $10 discount if you have a skinny mobile plan (not included in price listed below).
Plan
Monthly data limit
Approx speed (Mbps: download/upload)
Cost (per month)*
Uncapped fibre
Unlimited Fibre
900/500
$90
(eligible for one month free)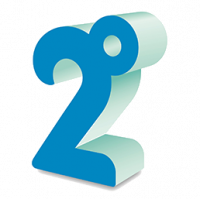 2degrees
2degrees Fibre plans come with free Amazon Prime Video and Prime Gaming for a year (when you sign on for one year) while all plans are eligible for a $10 monthly discount if you have an eligible 2degrees monthly phone plan. Furthermore, its Fibre Pro plan is currently available for a discounted rate.
Plan
Monthly data limit
Approx speed (Mbps: download/upload)
Cost (per month)*
Ultimate Unlimited
Unlimited
900/500
$90
(promotional price)


Slingshot
Slingshot offers fibre broadband plans, with the option to pay weekly, fortnightly, or monthly. You can either rent a modem for $5/month or BYO modem. If you add power to your Slingshot broadband, you receive 10% off your base broadband plan and 10% off your power plan. If you are a Slingshot Broadband customer, you'll receive $5 off your mobile bill every month (or a proportion of that if you're billed weekly or fortnightly) – for each mobile account you have with Slingshot.
The below price is the starting price for Slingshot's Ultimate Gigantic Fibre plan and may require you to bundle utilities to access that pricing.
| | | | |
| --- | --- | --- | --- |
| Plan | Monthly data limit | Approx speed (Mbps: download/upload) | Cost (per month)* |
| Ultimate Gigantic Fibre | Unlimited | 900/500 | from $89.95 |

Spark
All Spark plans are open term, meaning no locked-in contract. However, that does mean you have to supply your own modem or purchase one from Spark upfront for $106.20.
Currently, all of Spark's plans include six months of Spark Sport free, while you can upgrade to a 'Plus' plan option if you choose. All Plus plans add a Netflix Standard subscription ($18.49/month) and McAfee Security Standard ($4.95/month) for just an additional $5/month.
Other benefits include access to discounted subscriptions for Spotify, Neon, and Spark Sport.
| | | | |
| --- | --- | --- | --- |
| Plan | Monthly data limit | Approx speed (Mbps: download/upload) | Cost (per month)* |
| Max Fibre/Plus | Unlimited | 900/500 | $100/$105 |

Contact
Contact is one of the biggest electricity generation companies in the country. It ONLY offers broadband when bundled with an accompanying electricity plan. Its plans vary in price depending on whether bundled with electricity, or electricity and gas.
Contact's Max Fibre broadband plan has unlimited data and no fixed-term contracts or termination fees. You can BYO modem or Contact can supply you one for a one-off $14.99 postage and handling fee.
| | | | |
| --- | --- | --- | --- |
| Plan | Monthly data limit | Approx speed (Mbps: download/upload) | Cost (per month)* |
| Max Fibre | Unlimited | 900/500 | From $80 |

Nova Energy
Nova Energy is primarily an energy provider, offering electricity as well as bottled and natural gas plans. With Nova Energy you can get a standalone fibre broadband plan, however, you can access discounts and deals (such as free appliances) by bundling it with electricity or electricity and gas.
Depending on the plan/bundle chosen, your plan may be on an open or fixed-term contract.
| | | | |
| --- | --- | --- | --- |
| Plan | Monthly data limit | Approx speed (Mbps: download/upload) | Cost (per month)* |
| Fibre Boost | Unlimited | 900/500 | From $89 |

Trustpower
Trustpower is one of the largest energy companies in New Zealand. It offers electricity, gas, and wireless/fibre broadband which can be purchased individually or bundled together for significant savings.
For example, when bundled with electricity, Trustpower currently offers six months free broadband, essentially halving the monthly cost below.
| | | | |
| --- | --- | --- | --- |
| Plan | Monthly data | Approx speed (Mbps: download/upload) | Cost (per month)* |
| Fibre Max | Unlimited | 900/500 | $109 |

Vodafone
In addition to Vodafone's Fibre Max plan it is also the only operator in the country to offer HFC broadband, thanks to its sole ownership of New Zealand's HFC infrastructure. While limited in availability, for those eligible, HFC offers some of the fastest speeds in the country for some of the lowest prices.
Do note that upload speeds are significantly slower on HFC, and lag times are higher than with fibre, which may impact its usefulness for gaming.
All Vodafone plans are eligible for a $10/month discount for customers on an eligible Vodafone phone plan while those who join on a 24-month term can get Vodafone SuperWifi for free. SuperWifi provides customers with TP-Link Deco X20 mesh routers and guarantees you will have wall-to-wall wi-fi coverage.
Do note that modem rental is an additional $4/month, while prices listed below do not include the $10 Vodafone mobile plan discount.
| | | | |
| --- | --- | --- | --- |
| Plan | Monthly data limit | Approx speed (Mbps: download/upload) | Cost (per month)* |
| Fibre Max | Unlimited | 900/500 | $99 |
| HFC | Unlimited | 834/98 | $63 |
*Further information on pricing can be found at individual retailer websites. Prices are correct at time of writing (1st November 2022). This should be used as a starter guide and not considered an actual quote.
Compare broadband providers for free with Canstar!
---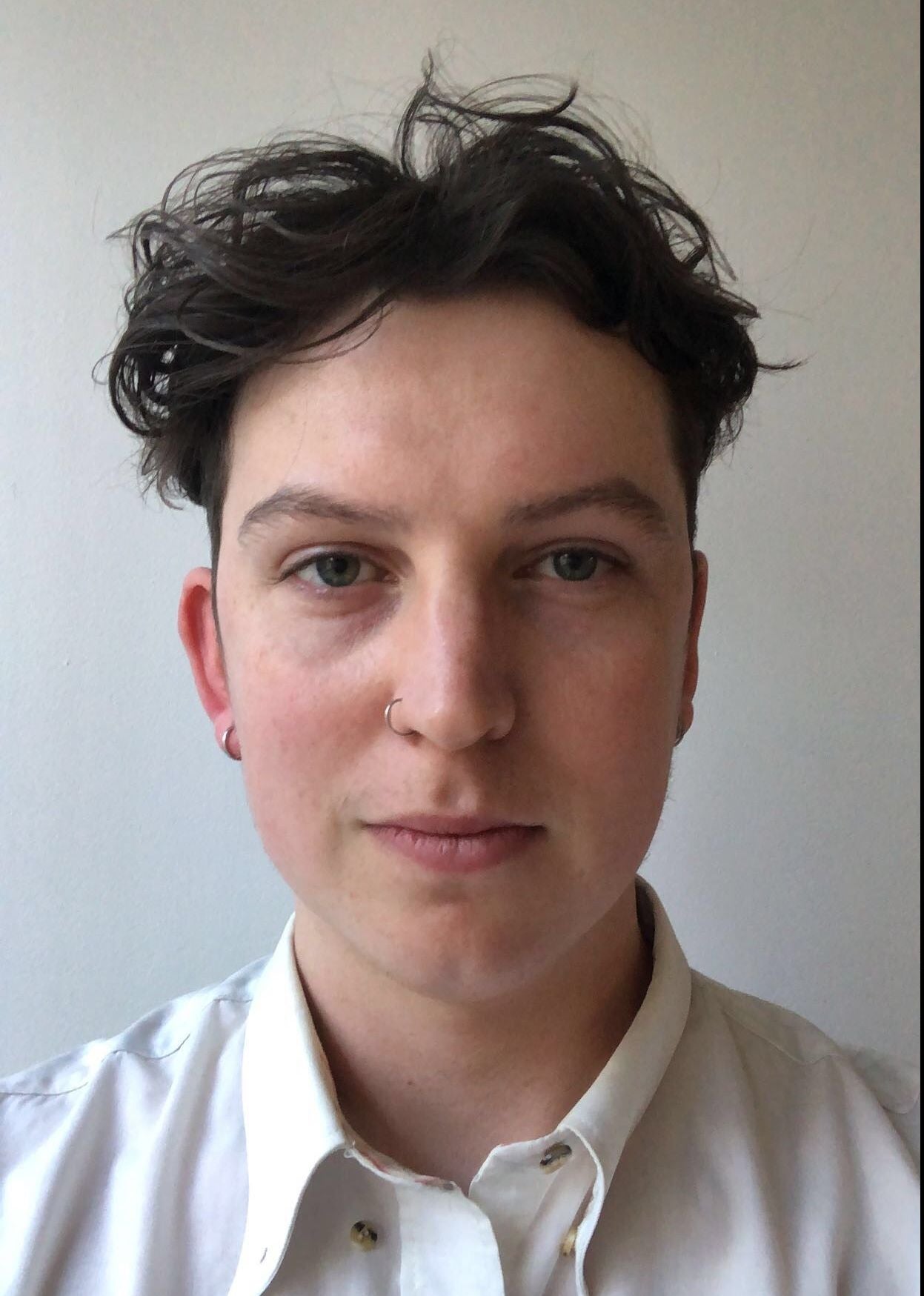 About the author of this page
This report was written by Canstar Content Producer, Andrew Broadley. Andrew is an experienced writer with a wide range of industry experience. Starting out, he cut his teeth working as a writer for print and online magazines, and he has worked in both journalism and editorial roles. His content has covered lifestyle and culture, marketing and, more recently, finance for Canstar.
---
Enjoy reading this article?
You can like us on Facebook and get social, or sign up to receive more news like this straight to your inbox.
By subscribing you agree to the Canstar Privacy Policy