In the past, New Zealanders only had one choice when it came to non-terrestrial TV. Now there's eight streaming TV services, each clamouring for a piece of your viewing time and a chunk of your wallet!
Remember the good old days, before unlimited broadband and streaming TV services? If you wanted to watch films, sports, trashy US reality-TV, comedy, there was only one option. A satellite dish, and a big, black Sky box underneath your TV. Yes, there were different packages: basic, movies, sport – but it was all in the same place and you received one bill per month.
Now subscription streaming services are arriving to market at a steady rate, with more in the pipeline. Offering a smorgasbord of on-demand and live content, they present consumers with more viewing choices than ever before. However, thanks to a proliferation of providers, the costs of tuning in can soon add up.
Two new heavy hitters, Apple TV+ and Disney+, have recently entered the local market, and with global sports streaming service DAZN set to arrive in May, the options keep coming.
For consumers unsure about where to start, the following is an overview of some of the main subscription services available and the costs involved.
Going all in with streaming TV: I want everything!
So, you want it all? Each and every subscription service delivered to your smartphone, smart TV and suite of smart devices over the course of a month?
Our table below provides a rundown of some of the main subscription services available and their monthly costs.
Netflix
Lightbox
Neon
Apple TV+
Disney+
Prime Video
Spark Sport
Sky Sport Now
Monthly cost (starting from)
$11.99
$12.99
$13.95
$8.99
$9.99
US$5.99 (around $10)
$19.99
$49.99

Maximum streams at once
Four
Four
Two
Six
Four
Three
One
One
Good for (TV, movies, sport)
TV & movies
TV & movies
TV & movies
TV & movies
TV & movies
TV & movies
Sport
Sport
Get it in (4K/UHD, HD)

 

4K/UHD, HD
HD
HD
4K/UHD, HD
4K/UHD, HD
4K/UHD, HD
HD
HD
If you're prepared to fork out around $138 per month, then all of the above services will be yours (keeping in mind that features such as the maximum streams available at once and 4K/UHD can change from plan to plan).
It's also important to remember that you'll need adequate data to cover all your streaming activities (including mobile data if you plan on streaming while on the go), and compatible technology, from smartphones to smart TVs, tablets, laptops, PCs, gaming consoles and dedicated streaming devices. And all this will cost you more.
To check out mobile plans with Canstar, click on the button below, and for more details about each of the streaming services outlined above, keep on reading!
Need a phone plan? Click to check out Canstar's comparison of providers!

NETFLIX
Streaming trailblazer Netflix has established a firm hold on the New Zealand market, delivering viewers an ever-evolving library of new-release TV shows and movies, encompassing an abundance of original content.
From Orange Is the New Black to Altered Carbon, BoJack Horseman, Russian Doll and Stranger Things, Netflix presides over a large collection of original TV shows, with El Camino: A Breaking Bad Movie and The Irishman among its recent high-profile movie offerings.
Time to subscribe
Netflix offers three membership plans: Basic ($11.99 per month) – watch on one screen in SD quality; Standard ($16.99 per month) – watch on two screens at a time, with HD available; Premium ($21.99 per month) – watch on four screens at a time, with HD and UHD available.

LIGHTBOX
Local streaming provider Lightbox's content stockpile comprises a range of on-demand TV shows. Plus it also offers movies available for rent for a one-off (no subscription required) fee.*
Vikings, Breaking Bad, The Handmaid's Tale and Modern Family rank among Lightbox's most popular current TV offerings, with movie titles including: Joker, Once Upon a Time… in Hollywood, Downton Abbey and Angel Has Fallen.
Time to subscribe
Lightbox's Standard plan is $12.99 per month (viewing on up to two screens at once), and its Premium plan is $15.99 per month (viewing on up to four screens at once), with HD available for both plans, and a free one-month trial available for new viewers.
Latest blockbuster movies are available to rent from $6.99 for SD and $7.99 for HD, with old favourites available from $4.99 for SD and $5.99 for HD. Viewers have 31 days to start watching before the rental expires, and 48 hours before it expires once they start watching (within this time period you can watch the movie as many times as you like).
*Recently purchased by Sky, changes are afoot at Lightbox, with a new merged service (Lightbox and Sky's Neon) to be launched.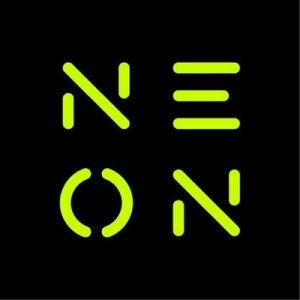 NEON
Sky's Neon streaming service encompasses a library of both TV and movies, with Sky's partnership with HBO seeing Neon subscribers privy to a particularly rich catalogue of TV content.
Neon's TV line-up includes: Westworld, Watchmen, His Dark Materials, Silicon Valley, Insecure, Veep, The Deuce, Room 104, Barry, Succession, Sharp Objects, True Detective, Big Little Lies and Game of Thrones. Movies including: The Hustle and Aquaman.
Time to subscribe
Neon is available for $13.95 per month, with a number of titles available in HD, with new viewers provided a free 14-day trial at the start of their subscription.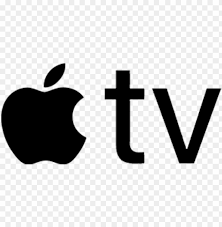 APPLE TV+
Apple TV+ is one of the new streaming providers on the block, having launched in the local market in November last year, offering viewers a line-up of original TV shows and movies.
Apple TV+ original TV offerings include: See, The Morning Show, Little America, Mythic Quest: Raven's Banquet, Servant, Amazing Stories, Dickinson, For All Mankind, Helpsters and Truth Be Told; with movies including: The Banker and Hala.
Time to subscribe
Apple TV+ is available for a monthly subscription cost of $8.99, with some 4K content available, and comes with a seven-day free trial.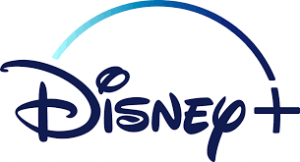 DISNEY+
Like Apple TV+, Disney+ arrived in the New Zealand market last year, with the new streaming service packed with a range of familiar titles.
Disney+ TV offerings include: The Mandalorian, High School Musical: The Musical: The Series and Encore!; along with a library of Marvel movies, from Ant-Man through to Avengers: Endgame; a huge collection of Star Wars movies; and Pixar movies, including Finding Dory and Finding Nemo.
Time to subscribe
Disney+ is available for $9.99 per month or $99.99 per year, with 4K content available, and comes with a free seven-day trial.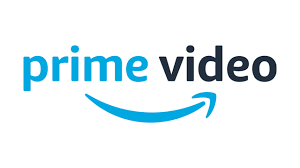 AMAZON PRIME VIDEO
Amazon's Prime Video streaming service has carved out a niche for itself in the New Zealand market, delivering subscribers a range of original TV shows, along with a library of movies.
Original TV shows featuring on Prime Video include: The Grand Tour, Fleabag, The Boys, Good Omens, Tom Clancy's Jack Ryan, Made In Heaven, Homecoming, The Man in the High Castle and The Marvellous Mrs. Maisel.
Time to subscribe
Prime Video subscriptions are available for $US5.99 (around $10) per month, with 4K content available.

SPARK SPORT
Spark Sport launched in March last year, delivering viewers a range of live and on-demand sports, with several linear channels delivering sport content around the clock.
Spark Sport's offerings include: every English Premier League match live and on demand, and every single Formula One practice race, qualifying and Grand Prix live and on demand, along with a range of cricket, World Rally Championship, rugby, basketball, hockey and tennis events.
Time to subscribe
Spark Sport costs $19.99 a month, streams in HD, and comes with a free seven-day trial.

SKY SPORT NOW
Sky Sport Now arrived in August last year, bringing viewers a selection of live sports action and on-demand content, including all 12 Sky Sport channels.
Sky Sport Now's line-up includes: Super and provincial rugby, cricket, football and golf channels, along with channels featuring ANZ Premiership netball, NRL and motorsport, the two ESPN channels and the new Sky Sport News channel.
Time to subscribe
Sky Sport Now can be purchased for: $19.99 per week, $49.99 per month or for 12 months at $39.99 per month, with HD streaming available.
Whatever streaming TV services you watch, you're going to need a hefty amount of broadband data! To compare providers with Canstar, just click on the link below.
Need broadband? Click to check out Canstar's comparison of providers!
Sign up to receive more tips like this straight to your inbox.
By subscribing you agree to the Canstar Privacy Policy