Blisteringly fast broadband is all well and good. However, if you don't have the right tech set-up in place at home, you might be missing out on its full benefits. Canstar reveals what it takes to ensure your home network is geared for speed.
There are a number of factors to keep in mind when setting up a home network. From the types of online services you'll be accessing, to the range and types of devices that will be connecting. Also, where they will be connecting, and the best type of router for your needs.
Future-proof planning can help to deliver both an uninterrupted ultra-fast broadband (UFB) experience, and accommodate a growing ecosystem of devices connecting to your network.
An appetite for fast broadband
New Zealanders are continuing to sign up to faster broadband plans. Over three-quarters of UFB services in NZ are at, or over, 100 megabits per second (Mbps). According to a new government report, 83% of New Zealanders can now access UFB, while uptake is at 58%.
Of those with UFB:
Most popular plans – 67% of UFB services are 100 Mbps connections
Highest speeds – 15% of UFB services are gigabit connections
Average speed – the average speed of UFB services is 229 Mbps
There's a clear appetite for faster broadband. And an average of 229 Mbps certainly provides households a fair bit of speed to play with, allowing users to simultaneously access a range of online services.
What broadband speed do you need?
In assessing the different components and overall make-up of your home network, it's worthwhile determining what speed you require before committing to a plan. To do this, you'll need to  weigh up the range of online services you'll be using.
As a guide, the following are the requirements for some of the more data-intensive online services:
Video streaming – Netflix recommends a download speed of 3 Mbps per stream for playing SD-quality TV shows and movies, rising to 25 Mbps for UHD quality
Gaming – Microsoft advises via its Xbox website that a minimum download speed of 3 Mbps and an upload speed of 0.5 Mbps are recommended for Xbox One online gaming
Video calling – Microsoft advises via its Skype website that the recommended download/upload speeds for HD video calling are 1.5 Mbps/1.5 Mbps
Keep in mind the different speeds required to use different services. Also, the cumulative requirements of using a range of different services during times of high demand. You should also aim to future-proof your network, by allowing for excess capacity.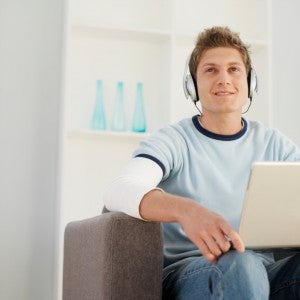 What type of router should you use?
As part of the rollout of the UFB network, residences are fitted with an optical network terminal (ONT). This is a small box that's installed inside a property. This, in turn, connects directly to a router.
A good router will allow for the efficient connection of multiple devices on a home network. Routers commonly operate on two separate wireless bands, the 2.4 GHz and 5 GHz bands. The 2.4 GHz band offers better range, and the 5 GHz band greater speed.
When shopping for a router, keep in mind
Bands – the more bands a router has, the greater capacity it has to manage a network. There are a range of routers available in dual-band (2.4 GHz and 5 GHz) and tri-band (2.4 GHz and two x 5 GHz) configurations
Wi-Fi 5 – is a commonly used standard. Wi-Fi standards refer to the wireless performance capabilities of a router and connecting devices. Previously known as 802.11ac, Wi-Fi 5 operates on the 5 GHz band
Wi-Fi 4 – an earlier standard (previously know as 802.11n) operates on both the 2.4 GHz and 5 GHz bands
Wi-Fi 6 – is the latest standard (previously known as 802.11ax), operating on both the 2.4 GHz and 5 GHz bands. It offers a range of upgrades over previous standards
Other router technologies worthwhile considering
MU-MIMO (multi-user, multiple-input, multiple-output) – helps the router interact with multiple devices simultaneously, speeding up a network
QoS (quality of service) – assists with network traffic control, enabling the prioritisation of different applications on a network
Ports – LAN ports allow for wired connection of devices via Ethernet cable. USB ports allow for the connection of devices to be accessed on a network (such as a printer)
Security – protocols such as WPA, WPA2 and WPA3 provide varying levels of security
Retailers may offer a router with their UFB plans. So, it's important to confirm that it will be capable of catering to your requirements. If you're considering a BYO router, it's worthwhile getting in touch with your retailer to confirm its compatibility.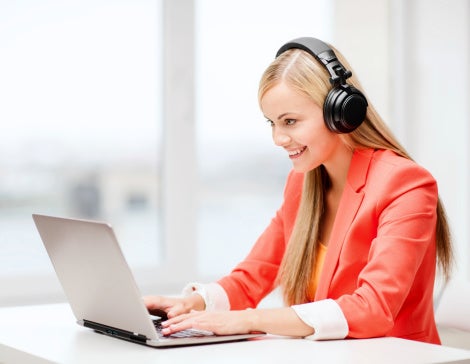 Example of a home network set-up
To put into context how a home network set-up works, the following example lists the main components. It starts with a broadband plan, then the router and connecting devices, through to the network itself. The main components of the home network are:
Plan – a 100 Mbps plan with unlimited monthly data (100 Mbps download/20 Mbps upload)
House layout – a three-bedroom stand-alone house, with a floor area of 180 square metres, along with a front and back garden
Router – a dual-band Wi-Fi 5 router, providing speeds of 1300 Mbps on the 5 GHz band and 450 Mbps on the 2.4 GHz band (1.75 Gbps total), with four gigabit LAN ports and one USB port
Connecting devices – four smartphones, two tablets, two laptops, a desktop computer, a smart TV, a gaming console, a smart speaker and two outdoor security cameras
Wi-Fi range extender – a separate device that wirelessly connects to the router, extending the range of the Wi-Fi signal
With a 100 Mbps plan and unlimited data allowance, this example household should be able to use all their devices simultaneously with no problems.
Things to consider with a home network
ONT – as advised by Chorus, when UFB is installed, it's important to carefully consider where the ONT is positioned. Ideally it should be close to a power socket, central to where the internet is used most, and close to data-hungry devices, such as TVs
Router – ensure that the router is compatible with the broadband service (it may be necessary to get in touch with the retailer). The router will connect to the ONT via an Ethernet cable
Devices – keep in mind which Wi-Fi standard the respective connecting devices support, from the smartphones through to the security cameras, when establishing connections with the router
Wired connections – if possible, connect data-hungry devices, such as the smart TV and gaming console, via Ethernet cable, utilising the gigabit LAN ports. This will deliver a fast connection and help to free up the wireless portion of the network
Wireless connections – if it isn't possible to connect the smart TV and gaming console via Ethernet, look to connect these devices on the faster 5 GHz band. Meanwhile, the mobile devices can also connect on the 2.4 GHz band, providing greater mobility if required (such as when being used in the back garden)
Wi-Fi extender – the Wi-Fi extender can be utilised to extend the network reach, accommodating the outdoor security cameras
It's important to take a step-by-step approach when setting up your home network. Also, keep in mind the likelihood that additional devices will be connecting in the future. Of course, if in doubt about any aspects of your network, it is worthwhile getting in touch with your retailer.
---
As mentioned above, the starting point of any home network is an ultra-fast broadband plan. If you want to know more about the different deals available and the best providers in the market, Canstar can help.
Canstar Blue annually rates all the providers in the market. We survey thousands of broadband customers and ask them to score their providers across categories including Value for Money, Network Performance and Customer Service. To read the results of our full research and to find out more about NZ's best broadband providers, just click on the big button below:
Compare broadband providers for free with Canstar!
Enjoy reading this article?
You can like us on Facebook and get social, or sign up to receive more news like this straight to your inbox.
By subscribing you agree to the Canstar Privacy Policy