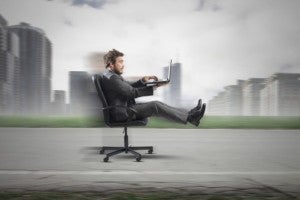 The National Party has announced its plans to expand the Ultra-Fast Broadband (UFB) a target of 75% of New Zealanders to 80% of all New Zealanders.
Communications and Information Spokeswoman Amy Adams announced that "having completed nearly 40% of the build to more than half a million houses and businesses, we believe it is time to extend UFB to a further 200,000 New Zealanders."
"Fibre to the home is currently being rolled out across 33 towns and cities throughout New Zealand, and already it is the most ambitious communications infrastructure program in the world."
The expansion will cost between $152 and $210 million, and will be funded by the Future Investment Fund.
However according to a Canstar Blue survey from 2013, a significant percentage (more than 40%) of New Zealanders don't understand the differences between UFB and their current service.
Canstar Blue General Manager New Zealand Derek Bonnar says that the findings of the survey suggest that "there is more work to be done to communicate the benefits of the new ultra-fast service as it rolls out across the country."
"At this point, 43% of all respondents and half of all of the women surveyed don't understand UFB and how it will change their internet experience. Hopefully this number will reduce as more of the new network is deployed, and UFB becomes more of a reality and less of a concept."
The UFB is currently set to be completed by 2020. Despite the 5% expansion, which equates to 200,000 people, The National Party says that they believe this date will remain accurate.