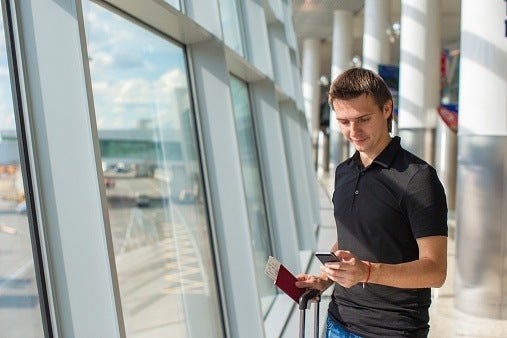 Kiwis make more than two million overseas trips each year – we're seasoned travellers. Even the most frequent flyers, though, can do with a bit of extra advice. Apps can be a great source of advice and best of all, they won't add weight to your luggage. Here are five apps to take on a trip with you.
Trip Advisor
(iOS, Android, Windows, Nokia)
Trip Advisor is the world's largest travel site, operating in 45 countries and reaching 340 million users a month. It is a necessity when you're going out – whether it is a big holiday, or just thinking going out to eat in a new restaurant.
Want to go somewhere? Chances are that someone has already been and left a review on Trip Advisor.
The site is based on user-contributed reviews on almost every place you could think of going. Many places garner both good and bad reviews, which can make it a bit confusing, but it's definitely worth consulting.
You will need an internet connection for booking flights, hotels or activities through the app; however, there is offline access to maps, reviews, and photos for over 300 cities around the world.
Airbnb
(iOS, Android)
This might be an obvious one to include in the list, but it is just so important to have.
Rather than booking an expensive hotel or staying in a backpackers' lodge, you can stay with locals in their home, or rent any type of accommodation on offer in your location – whether that is a van, a castle, a yurt, a home, or even just a sofa.
There are options for any budget and accommodation preferences, and while it requires a little more self-administration than most bookings, you get to live with real people who know your location better than you do.
WhatsApp
(iOS, Android, BlackBerry, Nokia, Windows, Symbian)
Even though you're away, you'll still want to keep in touch with the important people in your life. Instead of paying loads of money for international calls just download WhatsApp.
It is a cross-platform that allows you to call and send texts as long as you have an internet connection.
You can call anyone except the emergency services using WhatsApp; they recommend that you seek alternative means of contacting emergency services if you need them.
Entrain
(iOS, Android)
Developed by some bright sparks at Michigan University, this app uses your travels dates and destinations to work out when you need to sleep and stay awake.
The aim is to reduce jetlag as much as possible by adapting your circadian cycle in advance. The app tells you when to adjust light levels throughout your day in order to get your sleeping cycle on track efficiently, so then you can make the most of your holiday.
Google Translate
(iOS, Andriod)
Want to order a coffee in Germany? Or read a street sign in Moscow? Or just understand what the taxi driver is saying? Google Translate can help with that. It's the closest thing to the Babel Fish (for Hitchhiker's Guide to the Galaxy fans) that we've ever managed.
Google Translate has real-time speech translation functionality as well as word lens function (for those pesky street signs). It can't yet translate all languages, but it's on the way with 90 currently under its belt.
An app won't make you an instant expert – but it can save you a bit of trial and error. And when you're enjoying an overseas trip, every minute is precious.