Co-author: Zac Kelly
Phones for seniors are both a complicated and expensive thing to look into. It's easy to end up spending far too much money on a phone you won't use much, or spending too little on a phone when you'd like to get more out of it.
In this article, we're putting all of your phone buying woes to rest if you're a senior or pensioner. Buying phones for seniors shouldn't be complicated – here are our tips for finding the best devices for older Kiwis.
---
The Best Phones for Seniors and Pensioners in NZ. In this article, we cover:
---
Phones for seniors: which phone should I buy?
Here are three key points you should follow if you're looking for a phone for a senior:
How tech savvy is the user?
When buying a phone for a senior, or if you are a senior yourself, first you must consider how tech savvy they, or you, are. Touchscreen-only phones, such as iPhones and Android devices, can prove quite confusing if you're new to smartphones. They can also be expensive.
But if you're not a tech wizard, there are still simple, easy-to-use phones on the market that might be a better choice. They'll also be much more affordable than the latest premium handsets.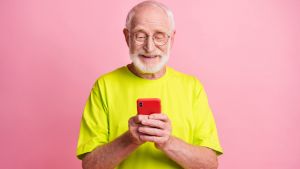 How much am I willing to spend?
This is a key point for anybody looking for a phone. The price point is usually the major decider. High-functioning phones can cost more than a laptop, while cheaper phones will sacrifice features for affordability. If you're looking for the best phone for your budget, it's great to set a maximum dollar spend – say $300, $500 or $900 – and work down from there.
If you're shopping for Apple, an iPhone is typically more expensive than most Android phones. But Apple devices tend to be more user-friendly and easier to figure out if you're new to smartphones. If you're shopping for Android, you can find devices at a range of price points. There is a wide variety of brands to choose from, offering varying degrees of ease of use.
Will it be used for more than just calls?
This is another crucial point for anybody looking for a phone. Of course the main purpose of a phone is to make calls. But beyond that, it's probably worth not neglecting all the little things you might use a phone for. This includes, taking and storing photos, playing games, accessing social media and even video calling. Most phones should be able to do all of these things, to varying degrees, which makes shopping around important!
Make sure the storage capacity is enough for your needs, and that the camera is of good enough quality for what you want to do.
Smartphone storage is measured in gigabytes (GB), and storage capacity can vary by phone. If you're not one for downloading games and apps, you'll have plenty of room with 32GB or even 16GB of storage. But if you enjoy trying out new apps, downloading games, and taking photos and videos, you may benefit from 64GB, 128GB or even 256GB of storage.
However, keep in mind that the more storage included on a phone, the more expensive it will be. But most non-Apple phones allow you to expand memory through the use of external memory cards, which are an affordable option.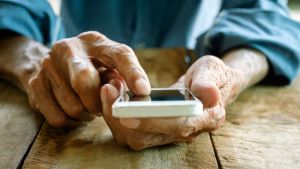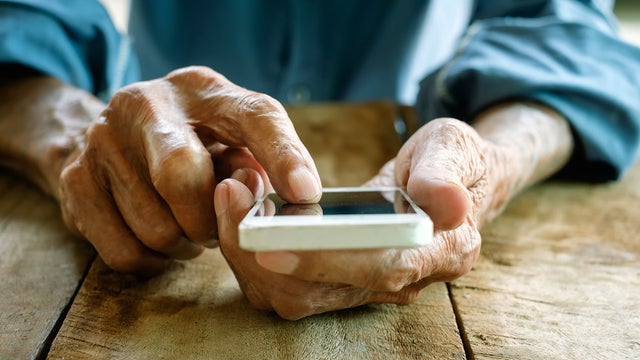 Camera-wise, it pays to test out different phones in-store, to see which models are easiest to operate and have the best range of camera features. Almost all models offer front and back cameras. And more expensive models have multiple lenses to capture pics in a variety of conditions.
If having a good quality camera is important, you may want to spend a little more time shopping around. Otherwise, you may want to opt for a simpler device without all the camera-phone bells and whistles.
Accessibility with phones
The right-sized screen, tactile-responsive buttons, and easy-to-read text are all important features of a phone's user-friendliness. Simply put, if you can't use the phone comfortably, then it's not worth the money you spend on it. If you're looking for a phone with accessibility in mind, look out for these things:
SOS button
Hearing-aid capable
Big enough screen, with easy to read text
User interface customisation
Ease of use
Accessibility apps you can install on the device
Keeping an eye out for these points will ensure the phone is up to scratch for use. It may be worth spending a little bit extra to get the accessibility features you'll need.
Specific phone plans for retirees

Spark
Spark has plans designed specifically for older people. Gold mobile plans have low prices, plenty of minutes and no long-term contracts. These plans are only available to customers aged 65 years and over, so proof of age is required.
Gold Basic
$12.99/month
Unlimited calls to Spark mobile phone numbers and all national landlines, and 50 minutes of calls to any NZ mobile on other networks

50 texts to NZ numbers

100MB data

Free voicemail
Gold Talker
$22.99/month
Get unlimited calls to any NZ mobile phone number or landline

500 texts to NZ numbers

500MB data

Free voicemail

2Degrees
SuperGold customers are eligible for a $5 discount on pay monthly mobile plans, and another $5 off home broadband or rural broadband plans. Sign up to both and you are eligible for a $10 bundle discount, saving $20 in total. 
For more information on cheap mobile plans, check out our story: Paying Too Much for Mobile? NZ's Cheapest Mobile Plans
Smart phones to consider for seniors
Xiaomi
The Redmi Note series contains large, mid-range phones that are good value for money (starting around $399). The bigger display has better tolerance for large fonts, making it user-friendly for elderly people who prefer using large font sizes. It offers plenty of storage and a decent camera.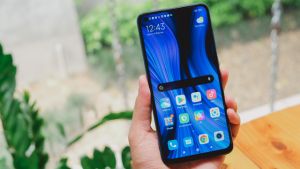 Oppo
OPPO came out of left field some years back with a super affordable line of phones and the brilliant Colour OS interface, which mixes the user-friendliness of Apple with the price point of Android phones. The A91 is no exception. It's a well-priced ($499) and capable mid-range phone, with plenty of features and a decent general-use camera. This phone would be great for somebody who's comfortable with tech, but also wants a no-nonsense handset.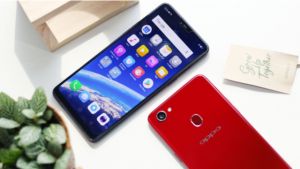 Nokia 
The Nokia 2.3 is a basic Android smartphone that costs around $200.  It's basic, but it has a 6.2" display, two rear cameras, 32GB of storage (upgradable with a memory card) and a quad-core 2GHz processor. It also runs Android One, Google's bare-bones version of its operating system. Essentially, it's all you need if you're looking for a phone that does the basics and more.
Android One also means the phone will get security updates for years, and at least one full OS update. So, no chance this Nokia will be obsolete in the near future, which is a problem that can plague some cheaper phones as applications stop supporting them.
---
If you're in the market for a phone plan, discover how the big phone companies compare and check out Canstar Blue's latest phone provider ratings, just click on the button below.
Compare monthly plan providers here!
Enjoy reading this article?
You can like us on Facebook and get social, or sign up to receive more news like this straight to your inbox.
By subscribing you agree to the Canstar Privacy Policy