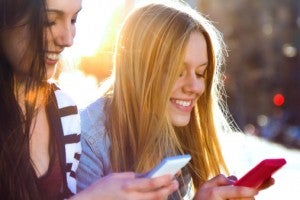 Making and taking phone calls is just so last decade!
That's the finding of our new Canstar Blue survey, which shows that the way we use mobile phones is changing. In fact, a full 50% of Generation Y survey respondents admitted that data is more important to them than any of their phones' other communications functions.
Nearly a third (32%) of Aucklanders feel the same way about their data, ranking it higher than calling or texting in their priorities. However, almost one in five Kiwis don't actually know how much data they use each month!
So – how much data do we use? Well, according to our survey results, around one-third of us use a relatively modest amount, estimated at less than 500GB per month. That, plus those who don't know, equate to half the survey respondents. Of the remaining 50%, data usage was distributed as follows:
| | |
| --- | --- |
| Data per month | % agree |
| Less than 500MB | 33% |
| 50MB to 1GB | 22% |
| 1GB to 2GB | 18% |
| 2GB to 5GB | 7% |
| 5GB to 10GB | 2% |
| More than 10GB | 1% |
| Don't know | 17% |
Based on the survey results, the older a respondent is, the lower their average data usage was likely to be. For example, only 16% of Gen Ys used less than 500MB of data per month, compared to 24% of Gen Xs and 42% of Baby Boomers.
When it comes to data usage, it would appear that the only way to go is up!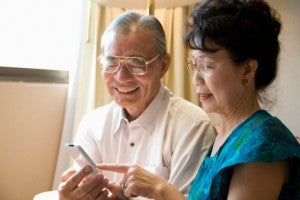 As part of the survey, Canstar Blue asked consumers to rate their mobile phone plan provider based on:
Value for money
Customer service
Accessibility of provider
Billing
Network coverage
Overall satisfaction with the mobile phone provider
2degrees took the top spot for the plan providers for 2015, yielding the most satisfied plan customers, who have rewarded them with near perfect scores across the board. Since 2009, 2degrees has brought a new level of competition to the market, which is great for consumers that are looking for better value from a mobile phone provider. You can read the Canstar Blue survey results here.