If you're chewing through your mobile data and splashing out each month for extra megabytes, perhaps it's time to switch to an unlimited data plan. Canstar breaks down what's on offer.
Googling directions, shopping online and keeping in touch via social media while out and about has never been easier thanks to smartphones. But if you haven't got unlimited data, the freedom also comes the feeling of dread when the text chimes warning we've eaten up all our precious data.
Nowadays, rather than texts and talk time, the key motivator for which mobile phone plan we pick is often a question of how many gigabytes of data it comes with. 
Every major phone company in New Zealand offers mobile data packaged in varying ways across their plans. As data is now where the biggest value lies for many consumers, the rates for unlimited data are getting more competitive, with all three providers – Spark (which Skinny falls under), Vodafone and 2Degrees – offering different options.
If you are on a tight budget, there are small-scale data binges out there, and you might be surprised to know that you don't have to commit to a monthly plan to get on board with unlimited mobile data, either. Here's a detailed look at what's on offer:
Unlimited data phone plan options: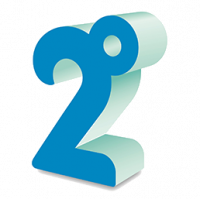 2Degrees
Unlimited Data Plan: $85/month – 40GB max speed data.

Unlimited data and includes unlimited calls and texts to NZ and Australia. Hotspotting included for no additional cost. If you want to share this plan with your family, there are options to do that, too. The plan becomes cheaper the more people you add: Two people: $55/m per person. Three people: $45/m per person. Four people: $40/m per person.

Data Clock app:

This is another one of 2Degrees' unlimited mobile data offerings. The app lets you buy unlimited mobile data in small bursts, giving you the freedom to use data whenever you need without chewing through your mobile plan data. You can buy as little as 15 minutes for 40c, or as much as 12 hours for $4 – ideal to binge watch your favourite show.
2Degrees notes its max speeds are reduced to 1Mbps once you hit the 40GB cap, a speed which is good enough to stream music on Spotify and surf the web, but not good for watching video. Typical speeds on a 4G network range between 30-80Mbps.


Vodafone 
Vodafone offers three Endless Data Pay Monthly plans:
Large ($80/month) – 40GB max speed data
Medium ($60/month) – 12GB max speed data
Small ($40/month) – 4GB max speed data
These plans cap your data at different rates at full download speed. Once you hit your cap limit, your unlimited data speeds are slowed to just 1.2Mbps.
The plans also include:
Unlimited calls and texts to NZ and Australia.

Hotspotting available at no extra cost.

Spark 
Unlimited Data Plan: $79.99/month

. Spark also throws in a free subscription Netflix. Max speeds are throttled back after 40GB, to a rate that Spark says is still fast enough to watch video, albeit it at a "lower video resolution". 

Group Unlimited Data plan

:

$99.99/month

. You can add up to three extra users at $29.99 per person (for four people it would work out at $47.49/m each). Netflix is also included. 

You can hotspot your data for

$10/month

These plans include unlimited calls and texts to NZ and Australia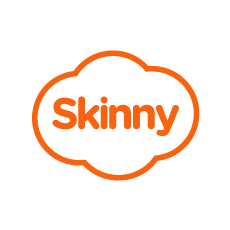 Skinny 
Skinny offers two unlimited mobile plans:
A 28-day plan ($36): Their 'Endless Data' plan i

ncludes unlimited calls and texts to NZ and Australia. Max speeds reduce after 40GB (as with Spark, see above)

A 7-day plan ($20):

Includes unlimited data with hotspotting, unlimited calls and texts to NZ and Australia. Max speeds reduce after 10GB
For those not on either of its unlimited data plans, Skinny has another option for its data-hungry customers: Data Binge, which offers unlimited data when you need it for up to 12 hours. You can choose between:
10 minutes – 50C

1 hour – $1

4 hours – $2

12 hours – $4
Note that once you start your Data Binge session, there's no putting it on pause. Skinny also is currently offering free endless data on weekends for plans over $16.
Whether you're considering an unlimited data plan, or a fixed data plan, Canstar's free comparison tool can help, just click on the button below.
And if comparing phone plans has got you thinking about internet plans, why not compare broadband providers with us, too? Hit the button below:
Enjoy reading this article?
Sign up to receive more news like this straight to your inbox.
By subscribing you agree to the Canstar Privacy Policy