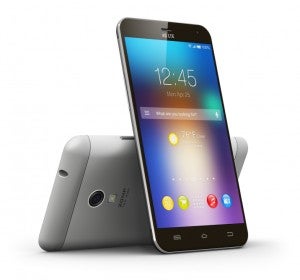 When it comes to smartphones, new-release flagship models – decked out with all the next-gen technology bells and whistles – generally attract all the attention, while mid-to-lower range models are for the most part consigned to reside in the superlative shadow of their premium counterparts.
Smartphones making up the mid-range segment have, however, been proving increasingly popular with consumers, incorporating an assortment of specs traditionally found in premium models, presenting further viable purchase options. Mid-range smartphones comprise a growing and evolving segment of the smartphone market, and anyone considering buying a new smartphone would do well to consider their cheaper options.
Of course, there is no substitute for premium models when it comes to accessing all the latest and greatest tech packaged in a pocket-sized, touchscreen bundle. However, you may not necessarily need to turn to these next-gen smartphone flagships to meet your technology requirements – depending on what they are.
Smartphone sales still growing
Following its initial boom, the smartphone market has now entered a new phase amid a wave a new devices hitting the market, with smartphone heavyweights Samsung and Apple facing increasing competition from a variety of challengers.
Recently released figures from information technology and research company Gartner show that smartphones recorded their slowest global growth rate since 2008 in the 2015 fourth quarter, with the market now at an interesting juncture as manufacturers stake out territory in the premium, mid-range and budget segments.
Gartner's top five vendors in terms of sales to end users for the quarter were Samsung, followed by Apple in second place, Huawei in third place, and Lenovo and Xioami in fourth and fifth place, respectively.
For those unfamiliar with the smartphone market, some of these names may not be the first that come to mind when considering your options. However, this should not put you off a potential purchase.
Operating systems
From an operating systems perspective, the vast majority of cheaper smartphones run the Android operating system. According to Gartner, Android captured 80.7 per cent of the global smartphone operating system market in the 2015 fourth quarter, followed by Apple's iOS in second place with 17.7 per cent and Windows Phone in third place at 1.1 per cent.
It should be noted that Apple operates exclusively in the premium smartphone segment, with Android occupying the premium segment along with the lower-to-mid-range segment. When considering a new smartphone purchase, you should be mindful of operating system compatibility with other devices and appliances.
Touchscreen all the way
Touchscreen smartphones are now well and truly the standard, with key buttons having largely been left behind in previous generations. This applies to all price brackets, from lower-priced smartphones up.
Display sizes have also gradually been increasing, and smartphones sporting displays of around five inches or more are also now common at all price brackets.
For people after large-screen smartphones, there are many options available in the cheaper price bracket, with more premium smartphone displays typically distinguished by the offer of superior resolution. For instance, new premium smartphone models now often sport quad-HD displays, while many mid-range models are decked out with HD and full-HD displays.
What about processor power?
Processor power should be a priority consideration when you're looking for a new smartphone, as too little processor power can lead to frustrating lags and delays in operation, while RAM also should be considered.
You should consider the tasks you want to undertake with your smartphone – such as running multiple applications at once, running intensive, or complex, applications, or streaming of music and video – and what sort of processor power and RAM will be required to ensure smooth operation.
Dependent on requirements, it may well be that a top-of-the-line processor is not needed for smooth and lag-free operation. While mid-range smartphones generally do not pack the processor power of their higher-priced counterparts, the extra grunt required to power additional functions may ultimately not be a consideration.
Cameras
Smartphone cameras are a major selling point for manufacturers, and many models found in the mid-range segment are aimed at people who want their smartphone to double as a camera. While for the serious photographer, there is no substitute for a dedicated camera, for the casual photographer the sort of cheap smartphone cameras on offer are more than adequate in getting the job done.
For instance, the user who wants to take photos to post to social media platforms, or to email family and friends, will likely find that the range of smartphone cameras on offer in this segment are suitable for their requirements.
Internal storage
While many models in the mid-range smartphone segment may sport less internal storage than some of the premium models on offer, you should consider how much storage you will actually require.
This is especially relevant in the era of music and video streaming, in which a fast internet connection, capable of dealing with the demands of streaming, may well be a priority, rather than storage space for large music or video files.
Along these lines, you should consider what it is that will be occupying the majority of your smartphone's storage space, be it games and other apps, photos and video. You should also keep in mind that many smartphone models also offer the option to significantly expand upon internal storage in the form of an external microSD card, making pairing of a mid-range smartphone with a microSD card a viable option.
Connectivity
Connectivity is key among modern devices, and this is one area that consumers considering purchase of a new smartphone should prioritise. Many new models within the mid-range segment now support 4G connectivity, providing for enhanced data transfer speeds, and supporting smooth operation of functions such as music and video streaming.
While Bluetooth is a smartphone standard for connection to other devices (such as linking up with a portable speaker or hi-fi system), NFC (near-field communication) technology is generally reserved for more premium devices, with many mid-range devices, although not all, lacking this feature. NFC, which allows for one-tap pairing of devices, is the technology behind the digital wallet and the new wave of applications allowing users to pay at the counter with a tap of their smartphone.
When it comes to connectivity, you should also consider how your potential new smartphone will work in conjunction with any current devices they may own, for instance smartwatches, fitness trackers or other appliances and devices making up the Internet of Things.
Battery life
Battery life is an important consideration when choosing a new smartphone, and while many mid-range models may not be decked out with the latest in battery technology, the battery drain of these models may also be less than that of many premium models decked out with additional features, such as quad-HD displays, which demand more power.
You should compare the battery life of the various models on offer and weigh this up in combination with the other collective features of each respective model.
Ready to buy a cheaper smartphone?
You have a range of options when it comes to purchasing a new smartphone, from outright purchase to the various monthly plans of varying contract lengths offered by telcos.
Opting for a monthly plan, rather than making an outright purchase, may help to absorb cost over a period of time, however you should consider the total cost outlay over the designated period and determine whether you're really getting value for money.
Buying a premium smartphone outright may not be an option for many people, however a mid-range smartphone bought outright may well cover all technology requirements you need and also result in long-term savings.
Other articles you might like
A guide to 2-in-1 tablet devices