We Kiwis love a good deal, and the prospect of freedom and flexibility. This is especially the case of broadband plans. Internet is one of those utilities that it's easy to pay too much for and be locked into a lengthy contract at the same time. With high-quality fibre rolling out across the country, our internet situation is a fair bit better than other nations, including Australia. However, what is the catch with no contract internet plans? We've reviewed no contract broadband deals in New Zealand to find out what you are signing up for when you purchase a no contract broadband plan.
Cheapest No Contract Broadband Plans NZ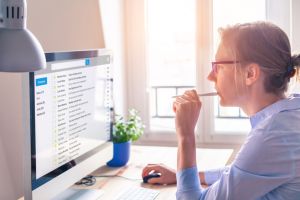 Some of the cheapest broadband plans currently out there cost as little as around $40, but your dollars may also be made up for elsewhere. Providers worth keeping an eye out for are:
As you can see, for these comparatively cheap prices you get a relatively paltry amount of data. While 100GB is serviceable for light users, much less means you will have to watch your data use a lot more.
Netflix in plain old HD can use up to 3GB per hour, and PlayStation game downloads can easily be 15GB+.
These plans may be best suited to light users who only need to email, casually browse and use social media. Additionally, a lot of these plans are 'home wireless', meaning they use a 4G data connection.
Home wireless data plans are often throttled to about 12Mbps, which is much slower than a full-speed fibre plan.
The cheapest no contract plans may also come with high setup costs relative to the monthly fee. Modems can regularly cost upwards of $100 if they are not included in the plan, and shipping & handling fees may apply as well.
Before picking a plan, it can pay to assess all the costs you'll face in the first month.
Home wireless plans can be great for light users who want a fast and easy setup, but heavier users may wish to look at an unlimited data plan on a fixed line network – be it ADSL, VDSL, fibre or Fibre+.
Cheapest No Contract Unlimited Broadband NZ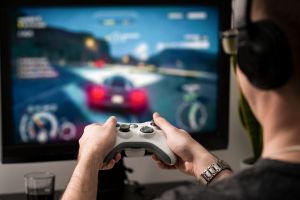 Heavier users – such as gamers, big file downloaders or streamers – may get more mileage out of an unlimited broadband plan. The good news is you don't have to spend an arm and a leg to get an unlimited plan these days, with a few plans costing under $80 a month. Notable plans include:
Once again, several of the providers that lead the way for data-capped plans, also make an appearance for the cheapest plans in the unlimited segment. Flip leads the way with a plan under $80 a month but note that this is a price premium over the standard contract broadband deals.
While you will get flexibility, with Flip you will pay about $10 or so extra per month.
However, there are a few things you'll need to watch out for – the biggest being not all connection types get access to the cheapest rates. For example, Flip's cheapest plan is only available to ADSL customers, while VDSL customers have to pay extra. To get faster speeds, generally you'll need to pay more again.
Cheap unlimited plans often come with a barebones plan with little in the way of extras. That means you'll likely have to pay for a modem and maybe even a setup fee.
While you may pay more with other providers, extras can often include free Netflix, Lightbox or NEON for a year, gift vouchers, cashback, free broadband for 3+ months and so on.
However, if you're not one to be captivated by the gimmicks, a cheap no contract broadband plan may be all you need. Anything under $80 can generally be considered quite competitive, but it pays to do your research to find out what's available at your place.
Is a no contract broadband plan worth the money?
Cheap broadband is a term we like hearing, but keep in mind what you are really paying for, especially if you are ditching the contract. Often, the cheapest plans come with relatively minimalist data caps and not much in the way of 'extra value'. This can leave you paying for modems, setup and home phone calls.
The cheapest plans can be found for under $40, while unlimited deals can cost under $80, but it pays to look into the overall first month's cost, including setup, modems, and other fees.
'No contract' also usually means you are paying extra for the modem, setup fees and any other associated costs.
While some providers charge more than others, no plan is made equal. You'll have to consider factors such as free entertainment value, cashback offers and other deals. By shopping around for the right plan, you'll ensure your place is equipped with the right broadband for you and your needs. Happy shopping!