Xero is the winner of Canstar's Most Satisfied Customers Award | Small Business Accounting Software 2020.
New Zealand cloud-based accounting software company Xero has once again proven itself the most popular provider for small businesses, winning Canstar's award for the second year in a row.
In Canstar's survey, the global innovator won 5 Star ratings for customer satisfaction in all categories. The survey of small business owners and operators was undertaken in June, as NZ was emerging from two months of COVID-19 restrictions.
Despite this, respondents were remarkably bullish on the small business sector, with 42% saying NZ is a "great place for small businesses", and nearly half saying they felt positive about the future, compared to 18% who felt pessimistic.
It is optimism shared by Craig Hudson, Xero's Managing Director, New Zealand & Pacific Islands. On winning the award, he sat down to discuss what it means for Xero, and how recent events are continuing to shape Xero's growth and the tools it offers its many satisfied customers.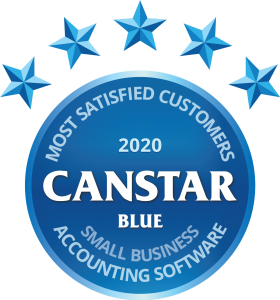 Canstar: Why does Xero rate so highly with its customers?
Craig: "We've tackled a problem that people didn't know they had! The traditional accounting and book-keeping space was a time-consuming process that we were able to streamline. So, first and foremost, Xero solves that problem for them.
"Secondly, we took an antiquated process that hadn't changed for generations and made it sexy again. It's created a little bit of a movement, not just here in NZ, but globally, about what the future of finance and business insight will look like.
"When we first launched, we wanted to be different. Like our tagline 'Beautiful Accounting Software' – that's something that you would never join together, so instantly, out of the gates, we were a disrupter."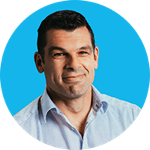 Canstar: How has the small business environment changed due to COVID-19?
Craig: "We've witnessed a seismic shift in the importance of small business, not only in NZ but around the world. This is highlighted by the number of packages and wage subsidies that have been put in place to maintain small-business jobs.
"But during lockdown, people realised that they couldn't do their normal business processes if they weren't in the cloud. So, there's been a massive demand in the narrative around moving to cloud-based systems.
"Business owners are looking for ways they can drive efficiency throughout their businesses, and create a better future. And there's no bigger opportunity for change than by adopting technology so we're all better connected to each other."
Canstar: During lockdown, what did Xero do to help its customers?
Craig: "We created a business hub, where we consolidated all the information that was coming from the government, from us and other sources that we thought relevant for our customers. We directed and paid for a lot of that placement, to make sure it was getting in front of as many people as possible and having the biggest impact.
"We saw a huge spike of interaction with our community pages, where that information was held. But the demand from that part of the business is definitely starting to wane now, because small businesses are now focusing back on their daily interactions, rather than survival and where to get help."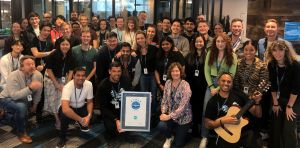 Canstar: What are the major opportunities for small businesses at the moment?
Craig: "Some of the most actionable things small businesses can do is to look at what processes they are using to operate, and which tools they're using to do those processes.
"At Xero, we know that we can play a crucial part, but it's not just Xero. It's a collective responsibility across all business-tool providers. Small businesses need to be able to solve some of the issues they face every day, and to free up their key people, so they are able to do beautiful work and get back to doing what they love, instead of the boring stuff.
"COVID-19 has been a massive catalyst for change. In the past, there's been so much talk around the opportunity, and the need, to use different tools, but now there is an actual demand, as people know they have to change.
"Many businesses that have done well on the back of COVID-19, it's been because they've been able to be flexible, and that comes down to the use of technology."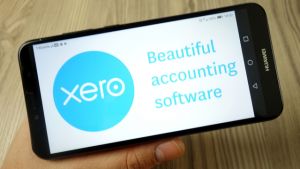 Canstar: Are there opportunities out there for new small businesses?
Craig: "History shows that on the back of economic shock there is quite a large rise in start-ups and people going out on their own. So, I'd anticipate that it will be the same this time around.
"New Zealand is in a unique position. We're relatively open in our domestic economy, so I'd like to think it's a good time to look ahead with optimism and embrace entrepreneurship. There's also a lot of different aid in place, from central and local governments, to help get them off get off ground."

Canstar: What are your predictions for the NZ economy, as a business leader?
Craig: "Definitely cautious optimism! If I had a crystal ball, that would be amazing. But, ultimately, all you can do as a business leader today is make decisions with the information at hand.
"The more you try to look into the future, the less clear it becomes, and you just make up stuff. You need to rely on the most up-to-date data you have, and make the best decisions you can, but know that you might have to make a complete 180-turn on those decisions when new context becomes available. We're operating in a world of shorter cycles – at the moment, anyway – until we understand what the future looks like.
"The biggest fear here in NZ is to go backwards with COVID-19 again, which would be catastrophic for the economy. But where we're sitting at the moment, we're bubbling along okay domestically.
"The question is, how do we maintain and grow jobs? And it's not going to be at the big end of town; it's going to be small businesses. Again, small businesses are going to be stepping up as the great engine of the NZ economy over the next couple of years."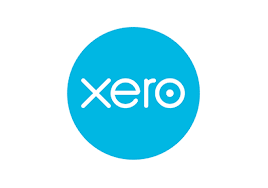 Canstar: How does Xero plan to evolve?
Craig: "Part of our aim is to become the most trusted and insightful platform for our customers, anywhere in the world. Small businesses need insight – insight based upon actual data, so we want to speed up the cycle and give them real-time information.
"Small businesses need to be across everything, and what we're able to do is create that real-time view, to remove the need for guesswork, so they can rely on hard data. Through this, Xero has the potential to give small businesses real-time information that, ultimately, could affect their potential survival."
Canstar: How does it feel to win Canstar's award for the second year in a row?
Craig: "When you look at awards, there are two different types that you hold in high regard: those from your peers, and awards from the people you're serving, which are your customers.
"I always hold awards such as Canstar's in high regard, and I'm incredibly grateful for our customers, who are continuing to endorse our global mission.
"When it's your customers voting, based on their usage and interaction with your products, it doesn't get more real than that. So we're pretty proud of winning this two years in a row. And the fact that we can do it all from a little set of rocks in the South Pacific … sometimes I pinch myself."
---
For more information on Xero's win and to check out our full Small Business Accounting Software ratings, just click on the button below!
Check out Canstar's latest Small Business Accounting Software ratings!
Enjoy reading this article?
You can like us on Facebook and get social, or sign up to receive more news like this straight to your inbox.
By subscribing you agree to the Canstar Privacy Policy