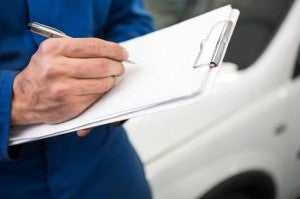 Research from Canstar Blue has revealed that in 2015, a significant amount of people valued cheapness when it came to getting their car serviced. Approximately 49% of the 643 New Zealanders surveyed said they look for the most competitive price available when getting their car serviced, and breaking it down by region, those living in Waikato were the most likely (57%) to look for cheapest price.
Very worryingly, 41% of survey respondents admitted that they are getting their car serviced less regularly in order to save money. Less regular servicing risks small problems turning into larger, more expensive problems. The younger generations were more likely to delay car servicing (51% of survey respondents aged under 30).
Ironically, a whopping 87% of us believe that regular car servicing saves us money in the long term!
Many of us (77%) are wary of getting ripped off when getting our car serviced, with males and females almost equally split. Perhaps this wariness is not surprising, with 42% of us admitting that we have no idea if our car actually needs the repairs or maintenance that we pay for.
How much do we spend on car servicing?
Of the 643 New Zealanders that we surveyed, the breakdown of car servicing cost was as follows:
Less than $100: 17%
$100-$199: 31%
$200-$299: 22%
$300-$399: 9%
$400-$499: 5%
$500 or more: 10%
Unsure: 6%
You can read our customer satisfaction – car servicing results here.