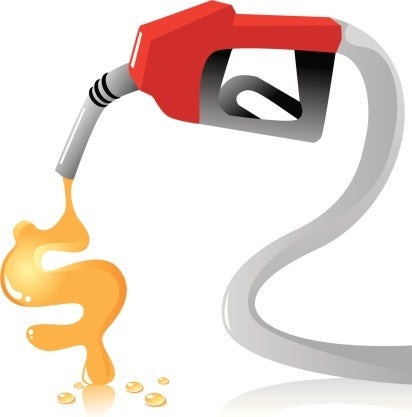 Fuel costs a fortune, there's no denying it. Recent research by Canstar Blue showed that 43% of Kiwis say the cost of fuel is impacting their quality of life. We take a look at the stats on how much we pay for petrol in different parts of New Zealand, and survey respondents share their strategies for cutting back on fuel costs.
A photo of someone at the check-out with a worried look on their face here, please.
How much we spend on fuel
Canstar Blue surveys showed the average amount of dollars spent on fuel in New Zealand in 2015 is $168 per month.
Those living in Auckland spend the most on fuel, at an average of $176 per month, with those living in Wellington spending $161. The generation who spent the most on fuel was Generation X at $177 per month.
Strategies for avoiding a meltdown at the pump
Change the way you travel
When buying a new car, an amazing 71% of respondents said fuel economy was a big factor in their purchasing decision.
45% of Kiwis say they have even reduced their use of the car air conditioner to be even more fuel efficient.
1 in 10 Kiwis said they were considering switching to a motorbike or scooter in order to save money. Scooters are incredibly fuel efficient because of their lightweight size, and even motorbikes are miles and miles ahead of cars in terms of economy.
A photo of someone riding a scooter here, please.
19% of Kiwis said they are now using more public transport than they were a year ago. This figure was highest in the major centres, Wellington (26%) and Auckland (24%).
Opt for a shorter commute
44% of respondents said the cost of commute is a factor in where they choose to live. The generation most likely to move in order to find a cheaper commute was Gen Y, with 57% saying commute was a factor in their choice of a home base.
Use discounts whenever possible
"I only fuel up when I have a discount voucher," declared 32% of survey respondents. In Wellington, this figure was even higher, at 39%.
The majority of us say we actively monitor fuel prices. Residents of the Bay of Plenty (73%) and Baby Boomers in general (68%) are among the best at keeping an eye on the pump.