Are you looking to keep your house warm or cool, but don't want to spend all that money on exorbitant energy bills? Then you might want to consider a heat pump. If you're not sure about what a heat pump is, then hopefully this article will cover all of the basics you need to know, in order to help you control your home's temperature in an energy efficient manner.
What is a heat pump?
A heat pump is a device that provides heat from a heat source to a destination. Simply put, it extracts heat from one place and transfers it to another. Air conditioners and freezers are examples of heat pumps, except heat pumps mainly focus on the heating aspect rather than cooling, although many heat pumps are still capable of cooling as well.
They use some form of external power generated through a compressor, generally located outside the building, which releases heat into the conditioned space. This process uses minimal electricity – about 2 ½ to 5 times as much heat for each unit of electricity – making it much cheaper and environmentally friendly. If you're still unsure about how heat pumps work, this diagram shows the process in a simplified form.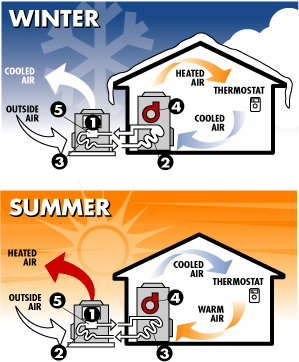 From Save With RSP
Different types of heat pumps
In total, there are four different types of heat pumps:
Air-source heat pumps
Ductless mini-split heat pumps
Geothermal heat pumps
Absorption heat pumps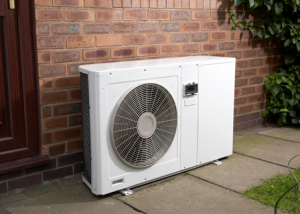 Air-source heat pumps
The most common type of heat pump, air-source pumps consist of a compressor and two coils made of copper tubing. The heating unit is fitted to the outside of the building, and transferring heat from the outside via the two compression coils. This heat can then be sent to under-floor heating or radiators used to store hot water. The main advantages of using an air-source hat pump are:
They can save significantly on your energy bills
They can reduce your carbon footprint
Maintenance on the system is low and inexpensive
They are one of the cheapest forms of heat pumps
Before buying an air-source heat pump, you need to consider if there is enough room on the side of the house where you want to fit one, since they require a decent amount of space. It is also wise to ensure that your house is fully insulated and energy efficient before installing, since you risk losing heat if your insulation is poor.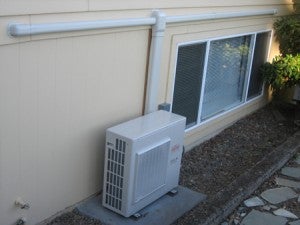 Ductless, mini-split heat pumps
Ductless and mini-split heat pumps are individual units that can be wall mounted and used for certain rooms. Their main advantage is that they don't require ducts to pass heat into rooms, and are much more flexible than other systems. They are also easier to install than other systems, and avoid unnecessary energy losses due to the fact that they have no ducts.
There are two main disadvantages of these heat pumps. First of all, installation costs are higher (although these fees can be offset by lower operating costs) and qualified installers can be difficult to find. There is also the drawback of not looking as aesthetically pleasing, as they don't have the built-in look that other units do.
To simplify, they are essentially air-source heat pumps but on a smaller scale.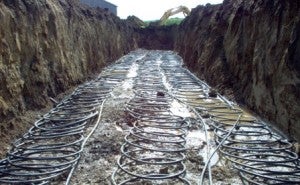 Geothermal heat pumps
Geothermal heat pumps (GHPs) heat and cool buildings by concentrating the naturally existing heat within the earth, which is a clean, reliable and renewable source of energy.
The ground beneath the earth remains at a relatively constant temperature, so GHPs exchange heat with the earth through a ground heat exchanger placed underground near your house. Although the installation price of a GHP greatly exceeds that of the other systems, this cost is returned to you in energy savings. System life of a GHP is estimated at 25 years.
There are 4 main types of GHPS;
CLOSED-LOOP SYSTEMS
HORIZONTAL/VERTICAL
POND/LAKE
OPEN-LOOP SYSTEMS
For more information on the types of GHPS, visit energy.gov/energysaver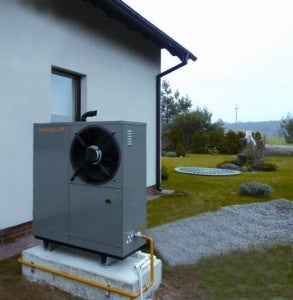 Absorption heat pumps
These types of heat pumps are driven not by electricity, but by a heat source like natural gas, propane or solar-heated water. They are most commonly found in industrial buildings in the past, but have lately become more popular for larger residential homes.
They usually only make sense in a setting without its own source of electricity, but one added advantage that they have is that they can make use of any heat source to provide cooling or heating to your home.
There is a lot more information out there on the different types of heat pumps, and the information we presented in this article only really covers the basics of each one. There is a significant amount of information on the different types of heat pumps that is too in-depth to mention it all here. We encourage you to do your own independent research to determine which type is best for your house or business.
Which heat pumps are best?
Canstar Blue's last customer satisfaction ratings for heat pumps saw six major manufacturers scored across a range of variables relating to how well their heat pumps work. You can read our Heat Pump Review here. The overall satisfaction with heat pump brands was determined by surveying 567 people on value for money, reliability, ease of use, functionality and quietness. So how did they rate?:
Toshiba
Toshiba was the winner of our 2015 Most Satisfied Customers Award for heat pumps, scoring 5 stars in terms of overall satisfaction. They offer a significant range of single-split system and multi-split system heat pumps for residential properties, and you can buy a Toshiba heat pump from more than 30 locations across New Zealand.
Daikin
Sitting in joint second place with 4 stars overall, Daikin was deemed to offer good value for money, reliability and quietness. If they are to be believed, then their heat pumps are of superior quality, durability and energy efficiency. In addition to the numerous stores they have across the country, you can also call one of 450 Daikin specialists to come to you.
Mitsubishi
Mitsubishi Electric also scored 4 stars for overall satisfaction. They offer wall, ceiling and floor mounted heat pumps, plus ducted and multi-room ones as well. Once the winner of our Most Satisfied Customers Award back in 2013, Mitsubishi Electric also won an innovation excellence award two years ago for their heat pump smartphone app.
Fujitsu General
Fujitsu scored 3 stars for overall satisfaction in 2015. They claim to have been specialists in designing and producing heat pumps for over 40 years, making them the most experienced provider on this list. Their heat pumps won them the Wares ENERGY STAR partner supplier of the year award in 2015, and were also awarded NZ's Heat Pump 'Superbrand' in 2014 and 2015. They have dozens of locations spread out across New Zealand.
LG
LG specialises in heating and cooling solutions for homes, along with a wide variety of other products. The self-titled 'world leader in air conditioning technology' also scored 3 stars for overall satisfaction when it comes to heat pumps.
Panasonic
Last but not least is Panasonic, also scoring 3 out of 5 stars for overall satisfaction. They offer an extensive range of heat pump products for the home, including for high walls, floor-mounted, under ceiling, ducted and cassette.
The Most Energy Efficient Homes in the World
Energy efficiency ratings
It's true that heat pumps are one of the most efficient ways of using electricity to heat your home – a Canstar Blue survey found that they can save you $165 a month – but it's also true that not all of them are all that energy efficient. The most efficient heat pumps on the market will produce about twice as much heat as the least efficient models, while using the same amount of electricity. If you're thinking of installing a heat pump to save money on your energy bill, then you should definitely try and get one that is more energy efficient, even if they are more expensive.
The simplest way to do this is to look out for the energy star mark on each unit. Energy rating labels can help you compare energy efficiency using a very simple process: the more stars they have, the more energy efficient they are. These labels are compulsory on most common heat pump models, and you can compare the different models online at http://www.energyrating.gov.au/.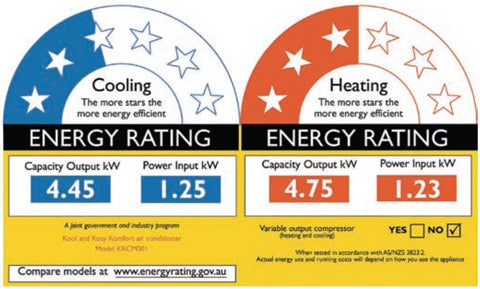 The side-by-side star ratings used to show product energy efficiency
Capacity output here is the amount of heating or cooling you get out of the heat pump, and power input is the amount of electricity the product uses to produce the cool or hot air. Always try and get a product within your price range with the highest possible star rating across both categories.
Installation
Unless you already have prior knowledge on how to correctly set-up and install a heat pump, it is highly recommended that you use an experienced installer. Good design and installation are fundamental factors in a heat pumps efficiency and effectiveness, and a good installer can save you hundreds to thousands of dollars long-term.
When looking for an installer, ensure that they have the expertise and ability to do the following:
Size the unit correctly
Advise environmental considerations for your heat pump
Advise the best locations for the units, both indoor and outdoor
Actually install the heat pump and commission it in compliance with relevant regulations and standards
Provide you with a warranty for the heat pump and its installation
Advise on service requirements
In order to check these things, ask to see any installer's qualifications, experience and whether they follow the EECA's good practice guide to heat pump installation. They should also hold the licences necessary to carry out such installations.
Hopefully you now have a broader understanding of the basics of heat pumps, and how they can control your home's temperature efficiently and cheaply. If you want more information, then be sure to click the link below to read our review of heat pump providers in 2015 to learn more about the major providers in New Zealand. You should also do as much of your own research as you can – there are a plethora of experts out there who are more than happy to give you advice.