Visique the Clear Winner for Optometry
Nobody can put a value on their eyesight. However, sometimes we are forced to put a price on maintaining healthy vision. The costs of regular yearly visits to an optometrist, eye tests, glasses, prescription sunnies, contact lenses can soon add up.
Not only can the cost of poor eyesight be a financial strain, trying to find the best optometrist can also be a difficult process. Given the range and scope of different practitioners, finding one that offers the best service and value for money can prove challenging.

So as part of our mission to inform consumers of the best NZ has to offer, Canstar Blue canvassed the opinions of 1109 New Zealanders who had used a national chain of optometry stores within the last three years, across a range of categories, to measure and track their satisfaction.
To decide which optometrist offers the best level of customer satisfaction, each was rated across the following categories:
Accessibility of Store
After Sale Service
Customer Service
Range of Products Available
Service and Advice
Value for Money
Coming out on top is Visique. This year marks the fourth straight win for Visique, which has taken out our top optometry award each year since its inception, in 2018.
In this year's ratings, it's the only optometrist to earn a coveted 5-Star award for Overall Satisfaction. Across all categories it has more 5-Star ratings than both of its competitors combined.
What We Want From Our Optometrists
Although cost is always an important factor for consumers in Canstar's research, so too is service. And when it comes to health care, the right advice and service is of paramount concern.
This is reflected in our research. For both Service and Advice, and Customer Service both rate slightly more highly than Value for Money for those in our survey. Overall, the main drivers of satisfaction:
| | |
| --- | --- |
| Drivers of satisfaction | % |
| Service and Advice | 24% |
| Customer Service | 22% |
| Value for Money | 21% |
| After Sale Service | 13% |
| Accessibility of Store | 12% |
| Range of Products Available | 8% |
A Clear Winner
In our survey, around a third of respondents say that poor eyesight runs in their family (32.7%) and that good eyesight is critical for their job (32.1%). However, around an equal amount (30.6%) confess to delaying visits to the optometrists due to cost.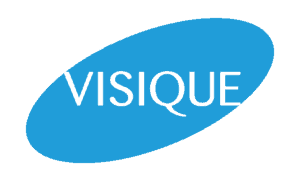 But if you're putting off a visit to get your eyes checked out, don't delay a visit to your local Visique optometrists. For when it comes to Canstar's 2021 Award for Most Satisfied Customers | Optometry, the winner is clear: Visique.