Go Healthy with GO Healthy: NZ's Best Heath Supplement
As a nation we are a health-conscious bunch. We love the great outdoors, sport and healthy kai. But even when living our best, healthy lives, many of us still choose to take dietary supplements.
Indeed, Canstar's latest research reveals that most people who take supplements (52%) do so daily as part of a healthy lifestyle, rather than just to remedy a lack of five a day in their diet (25%).
However, while choosing fit and fabulous over inactive ill-health is a no-brainer, narrowing down which supplements to take to support your active lifestyle can be a harder process. Health supplements are huge business, and there is a bewildering array of different oils, vitamins, powders and life-enhancing tonics on retailers' shelves. With so much choice it can be difficult to know which brands' products offer true value for money and quality.

But that's where Canstar Blue can help. As part of our mission to inform consumers of the best NZ has to offer, this year Canstar Blue canvassed the opinions of 1474 New Zealanders who had bought and taken health supplements over the past year, across a range of categories, to measure and track their satisfaction.
To decide which health supplement offers the best level of customer satisfaction, each was rated across the following categories:
Overall Satisfaction
Availability
Ease of Consumption
Effectiveness
Taste
Value for Money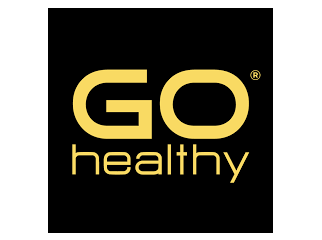 Coming out on top by a more than healthy margin is GO Healthy, the clear winner of Canstar Blue's award for Most Satisfied Customers | Health Supplements.
GO Healthy is the only brand in our survey to earn a top 5-Star Overall Satisfaction rating from consumers. It's an achievement reflected by top scores across all categories. In total, GO Healthy has more top 5-Star ratings than all the other brands in our survey combined, boasting 5 Stars for Effectiveness, Value for Money and Ease of Consumption.
Also scoring highly in this year's award is another home-grown company Thompson's. Across the board Thompson's scores consistently strong 4-Star ratings in each category.

What Kiwis Want From Their Health Supplements
This might seem a bit like stating the obvious, but when Kiwi consumers buy a health supplement, they want it to help supplement their health!
In our awards survey, Effectiveness is by far the key concern for consumers, at 37%. Also, a key driver of satisfaction, Value for Money is cited by a quarter of supplement takers. While Ease of Consumption (16%) and Taste (14%) are less important. Overall, the main drivers of satisfaction are:
GO Healthy: NZ's No.1 Choice of Supplement
In our award survey, 43% of respondents say they prefer to buy health supplements from well-known, quality brands over cheaper alternatives. And when it comes to supplements in New Zealand, there's perhaps no better-known brand than GO Healthy.
Available from all major chemists, the GO Healthy range covers all aspects of wellbeing:
General Health
Joint Health
Sleep & Nervous System
Immune System
Digestion Health
Heart & Energy Health
Healthy Oils
Women's Health
Healthy Kids
Weight Management
Men's Health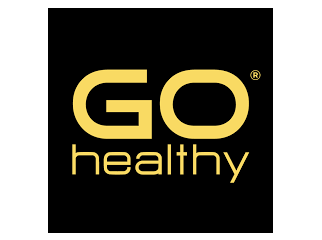 So whatever your age, fitness levels or lifestyle, you can be sure that GO Healthy has a quality product to support your health and happiness. And as GO Healthy is the winner of Canstar Blue's 2021 Health Supplement Award, you can be assured that your health and wellbeing will come with 100% customer satisfaction, too.