Switch on to a Sony: NZ's Best Televisions
Over the past few years, TVs have become more than just a screen showing the preprogrammed schedules of terrestrial and satellite broadcasters. Thanks to the internet and streaming services, they've become portals into a vast library of movies, TV shows and endless sports.
And as our viewing habits have changed, from live broadcasts to on-demand viewing and delayed or recorded streaming channels, televisions have had to adapt, too. According to Canstar Blue's latest research over half of Kiwis (57%) have a smart TV and 49% use their sets predominantly for streaming, rather than watching free-to-air TV.
Therefore, when purchasing a new TV it's essential to choose a model that delivers not only great picture quality, but the features and usability required to enjoy movies and TV shows however they're piped into your home.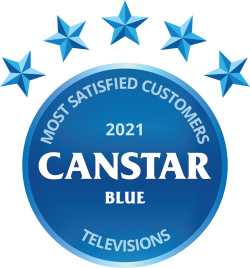 So as part of our mission to inform consumers of the best NZ has to offer, this year Canstar Blue canvassed the opinions of 920 New Zealanders who had purchased a new TV during the past two years, across a range of categories, to measure and track their satisfaction.
To decide which brand of television offers the best level of customer satisfaction, each was rated across the following categories:
Overall Satisfaction
Ease of Use
Picture Quality
Sound Quality
Smart Compatibility
Value for Money


Coming out on top is Sony, the clear winner of Canstar Blue's 2021 award for Most Satisfied Customers | Televisions. Sony is the only brand in this year's award to score our top 5-Star rating for Overall Satisfaction. The only brand to only achieve top 4- and 5-Star ratings across the board, Sony also has 5-Star ratings for Picture Quality, Sound Quality and Smart Compatibility.
Panasonic and Samsung also score highly, while Veon, The Warehouse's exclusive tech label, is the only brand to score top marks for Value for Money.

What Kiwis Want From their TVs
As televisions have become smart TVs and evolved into internet-linked devices they have become increasingly technologically advanced. Therefore, it's not surprising that Ease of Use is an important factor for TV consumers.
Together Picture Quality (28%) and Ease of Use (27%) are the main drivers of satisfaction for TV buyers. That Smart Compatibility isn't a huge issue (11%) likely reflects that when TVs are advertised as smart, we simply expect them to integrate seamlessly into our home networks: functionality becoming secondary to usability and user-friendliness.
Overall, the main drivers of satisfaction are:
For the Big Picture Switch to a Sony TV
The Sony brand has always had a reputation for cutting-edge, high-quality technology. And its range of TVs is no exception.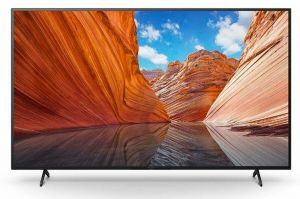 Sony currently offers 21 different models in NZ. Its popular Bravia range starts with the budget friendly 43″ X80J, 4K Ultra HD, Smart Google TV ($1098) and increases in size and costs to the flagline 75″ X95J, 4K Ultra HD, Smart Google TV ($5198).
And for those with deep pockets, and very large lounge-room walls, there's the 80″ Z9J, Bravia XR Master Series, 8K Full Array LED, Smart Google TV, costing $23,000.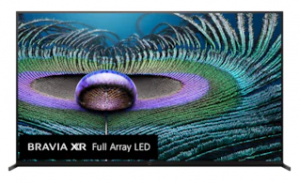 So whatever your viewing needs, there's a Sony to meet your room size and budget. And with the guarantee of Customer Satisfaction from Canstar Blue's award, you can be sure that if you turn on to a Sony TV, you'll never want to switch off!