PARMCO NZ's Best Oven Brand
If the kitchen is at the heart of every home, then the oven must be at the heart of the kitchen. It's the workhorse appliance that home cooks rely upon to produce nutritious meals for their families.
Grill, bake, boil, simmer or fry – whatever your chosen cooking method, an oven needs to have all your culinary bases covered. It must have simple-to-use controls, be easy to clean and, most importantly, deliver years of reliable service and great value for money.
Depending on your budget, kitchen design and culinary requirements there are hundreds of oven models to choose from in NZ. And trying to discover the best brands can be difficult. But that's where Canstar Blue can help narrow your search.

For as part of our mission to inform consumers of the best NZ has to offer, this year Canstar Blue canvassed the opinions of 957 Kiwi oven users, across a range of categories, to measure and track their satisfaction with their oven brands.
To decide which oven manufacturer offers the best level of customer satisfaction, each was rated across the following categories:
Overall Satisfaction
Cooking Performance and Reliability
Design
Ease of Cleaning,
Ease of Use
Functionality and Features
Value for Money

Coming out on top is Parmco, the clear winner of Canstar Blue's 2022 award for Most Satisfied Customers | Ovens.
The homegrown appliance company beat off strong competition from some big international brands to achieve the only top 5-Star rating for Overall Satisfaction in this year's award.
It's a result supported by three other 5-Star ratings, for Cooking Performance and Reliability, Ease of Use and the all-important Value for Money category. In all other categories, Parmco scores quality 4-Star ratings.
In this year's awards, Smeg is the only other brand to score more than one 5-Star rating, for Cooking Performance And Reliability, Design, Ease of Cleaning and Functionality.
Across the other brands, all except one, Haier, achieve admirable 4-Star Overall Satisfaction ratings.
What Kiwis Want From Their Ovens
This year's awards research survey reveals that despite the lure of takeaways and microwave dinners, we remain a nation of home cooks:
40% regularly cook roast dinners
22% require an oven with more than basic features
21% have become better bakers due to pandemic lockdowns
16% have been inspired by TV baking shows
Our penchant for strapping on a pinafore and getting our fingers floury is reflected in the qualities we demand from our ovens.
Cooking Performance and Reliability was by far the standout requirement, cited by nearly a third (27%). While Ease of Cleaning (15%), Ease of Use (15%) and Functionality and Features (14%) are just as important as Value for Money (16%).
Overall, the main drivers of consumer satisfaction are:
Parmco: New Zealand's Best Ovens
Founded in New Zealand in 1989, Parmco produces ovens and home appliances that are designed specifically for Kiwi homes. Some of Parmco's models available from retailers nationwide include:
Parmco OX16S5 ($649*)
A great oven at an affordable price that offers precise control over your cooking experience.
58L useable capacity
5 cooking functions
120 minute mechanical timer
European A-level energy efficiency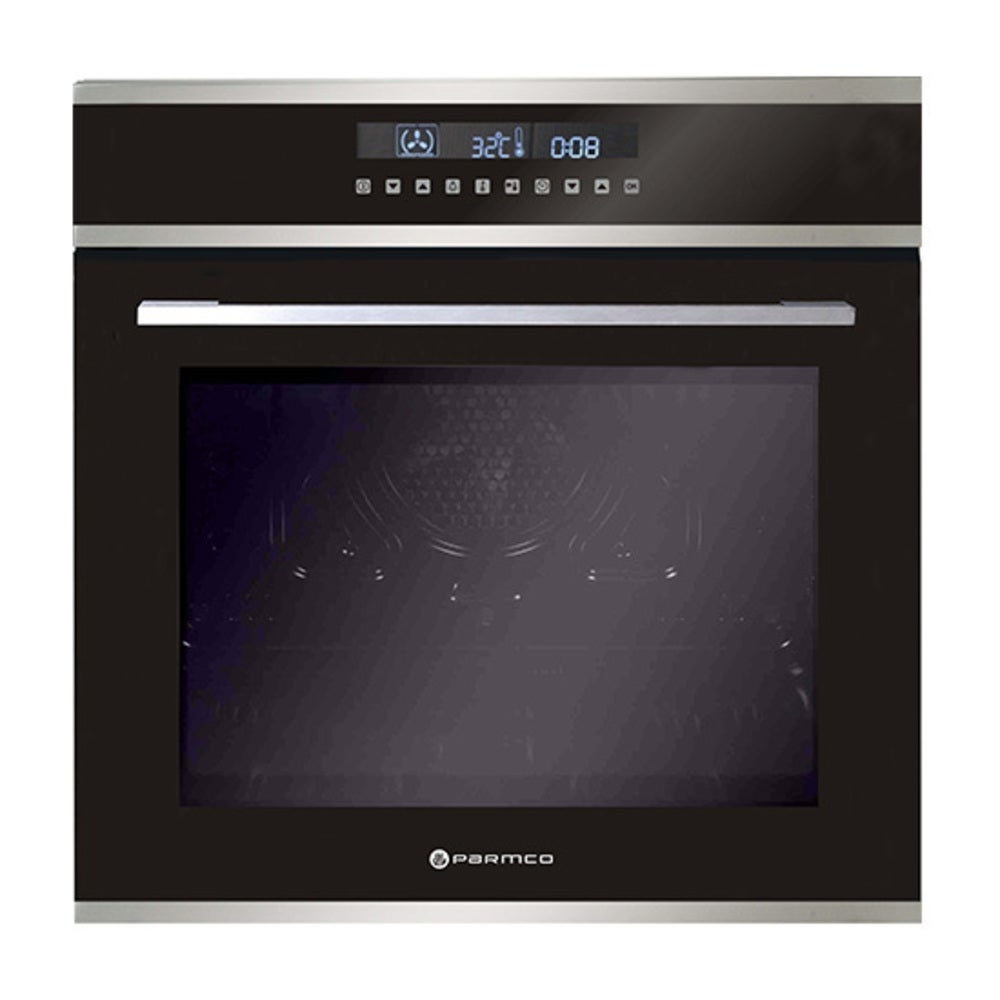 Parmco PPOV6SPYRO2 ($1599*)
This stainless steel oven comes with digital touch display, electronic timer and quadglaze cool-touch door technology. When the pyrolytic function is selected, the oven door locks and the grease and fats burn to a crisp for you to simply wipe from the inside of the oven.
76L useable capacity
11 cooking functions
Pyrolytic self-cleaning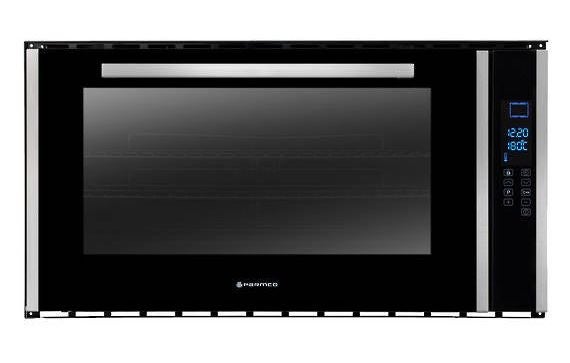 Parmco PPOV-9S-48 ($1629*)
Featuring touch controls, 10 cooking functions, a huge capacity and European A-level energy efficiency, this oven is great for any Kiwi home.
105L useable capacity
10 cooking functions
Catalytic self-cleaning oven panels
LCD display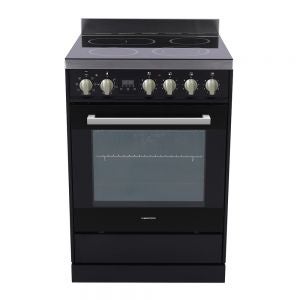 Parmco  FS600BC ($1599*)
This freestanding model features an oven and hob, and is great for smaller kitchens (width 600mm) and those on a budget.
76L main oven
36L 1/2 oven
Ceramic cooktop
8 functions
Catalytic self-cleaning oven panels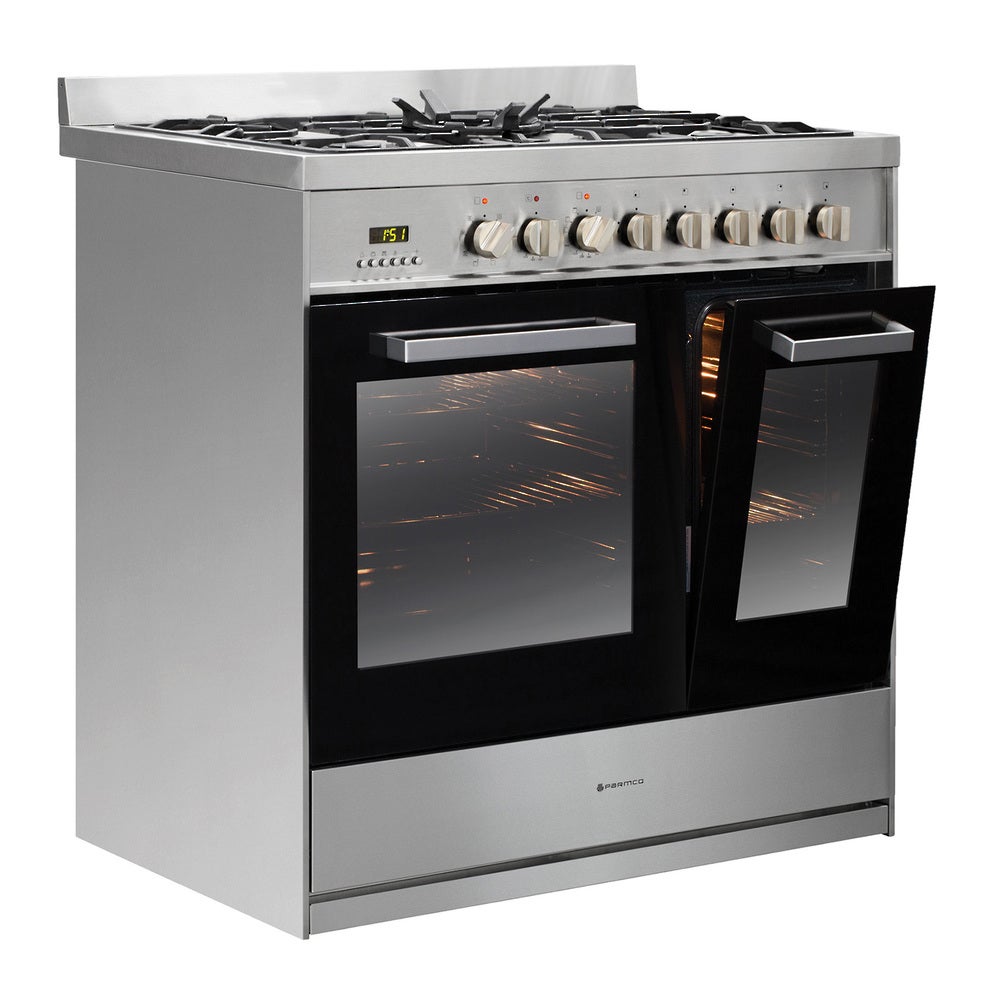 Parmco FS9S-5-3 ($2065*)
This freestanding double oven features a gas cooktop and European A-level energy efficiency.
70L main oven
36L 1/2 oven
Gas cooktop
8 functions on the main oven and 5 on the 1/2 oven
Robust and stylish stainless steel design
*All prices have been sourced from New Zealand retailers and are accurate at the time of writing. They should be used as a guide only and not an actual quote.

And not only do Parmco's appliances look fantastic and deliver great cooking results, they come backed with a quality guarantee.
All Palmco's ovens are supported by excellent after-sales service, plus up to 7 years' warranty on most products.
So whether you cook like a master chef, or are still mastering the baking basics, if you are after the best in ovens, there's only one choice. The winner of Canstar Blue's award for Most Satisfied Customers | Ovens, Parmco.