Living & Co: NZ's No.1 Air Fryer
How did we cook things before the invention of air fryers? Can anybody remember? Before the world was launched into lockdown, few had ever heard of the humble air fryer. But since then, over the past two years, the clever gadget has become a roasting hot trend in Kiwi kitchens.
Basically just very small convection ovens, air fryers heat to a high temperature, cooking and baking in superfast time. Air fryers also use a minimum of oil, which means quicker and healthier dinners. And because they're smaller than conventional ovens, they're also cheaper, ranging from just $100 to $500.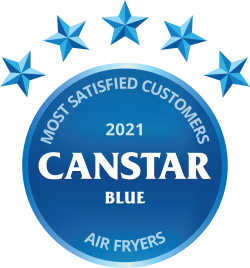 But with a range of brands on the markets, at different price points, how do you know which brand to trust to brown your chook and crisp your hot chips?
That's where Canstar Blue comes in. As part of our mission to inform consumers of the best NZ has to offer, for our inaugural air fryers award we canvassed the opinions of 699 New Zealanders who own and use air fryers, across a range of categories, to measure and track their satisfaction.
To decide which brand of air fryer offers the best level of customer satisfaction, each was rated across the following categories:
Overall Satisfaction
Cooking Performance
Design
Ease of Cleaning
Ease of Use
Functions and Features
Value for Money
Coming out on top is Living & Co. The Warehouse brand is the clear winner of Canstar Blue's first ever award for Most Satisfied Customers | Air Fryers.
In each of the above categories, it scores 5-Star marks, and is the only brand to achieve a 5-Star rating for Overall Satisfaction.
Only one other brand scores a top 5-Star rating: Anko, which is sold at Kmart. It has one 5-Star rating, for Value for Money, and 4-Stars in all other categories.
What Kiwis Want From Their Air Fryers
By design air fryers should be easy to use and small enough to sit on a bench top. And those are big factors driving the satisfaction of air fryer users.
In our survey, design and ease of use and cleaning are the most important features for air fryer owners. Scrubbing out ovens can be a messy job, and an air fryer's compact size makes it easier to clean than a conventional oven.
However, overall, what we want from our air fryers is perfect food, cooked to crisp golden perfection, which is why Cooking Performance tops our table of what makes air fryer owners happy with their purchases:
Our research also shows that Kiwis are big air fryer fans:
71% are happy with their air fryer purchase
68% believe they provide a healthier way to cook
62% say their fryers are good value for money
Over half of people (55%) use their fryers at least once a week, and nearly a third (25%) use them on a daily basis. And, as a result, people are spending less time in the kitchen (28%), and half are using their main ovens a lot less. No wonder air fryers have quickly become a kitchen wonder!
Living & Co: High Flying Fryers
Living & Co has a range of four air fryers: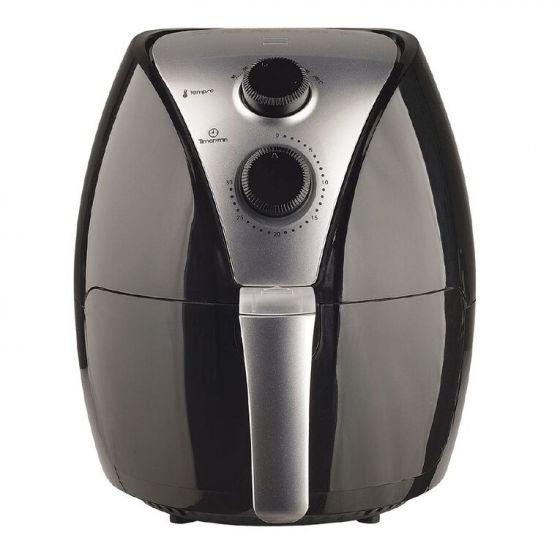 Living & Co Air Fryer 2.5 litre: $69
Wattage: 1500W
Capacity: 2.5L
Temperature control: 80-200C
Timer: up to 30mins
Non-stick coated cooking basket
Cool touch housing and handle
1-year Warranty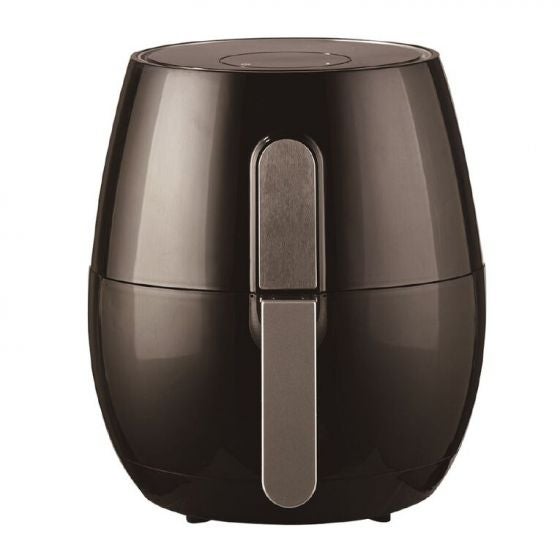 Living & Co Digital Air Fryer 3.5 Litre: $85
Wattage: 1300-1500W
Digital control panel
Digital temperature control: 80°C-200°C
Timer: up to 30mins with auto shut off
7 cooking presets
Non-stick food basket
Over heat protection function
Cool-touch housing and handle
2-year warranty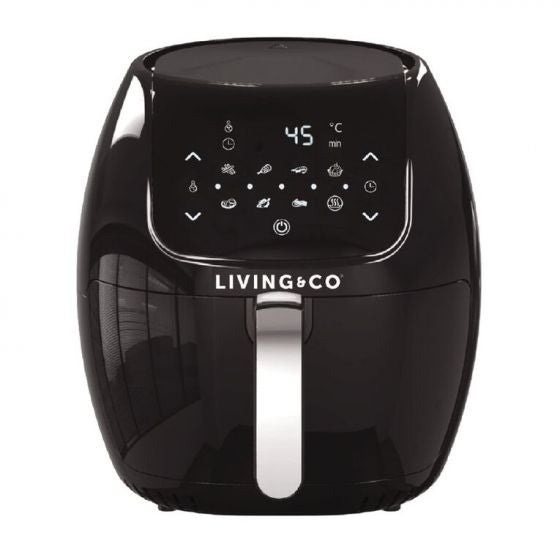 Living & Co Digital Air Fryer 6 Litre: $119
Wattage: 1800W
Temperature control: 80C-200C
Timer: up to 60mins
Capacity: 6L
8 preset modes
Non-stick basket and pot
Cool-touch handle
20-year warranty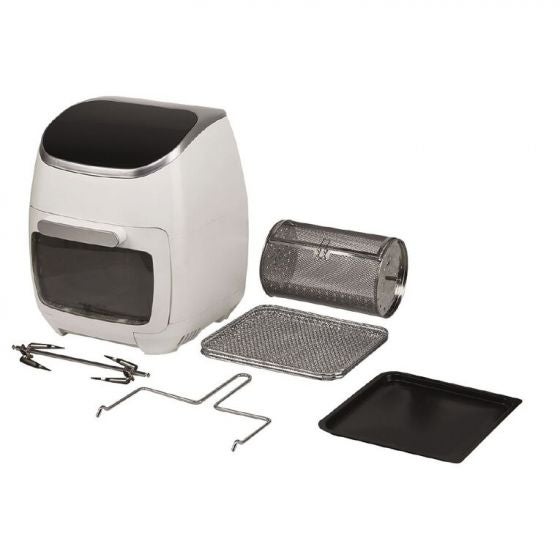 Living & Co Air Fryer 11 Litre: $149
Wattage: 2000W
Digital control panel
Large viewing window
Internal light
8 preset modes
Temperature control: 65C-200C
Timer: up to 60mins with auto shut off
Accessories included: 3 airflow racks, rotisserie fork set, rotisserie basket & drip tray
2-year warranty
From the results of Canstar Blue's research, it seems that air fryers are not just another flash in the frying pan. The handy kitchen gadgets are here to stay, helping us serve up healthier meals with less fuss and cost.
So if you're thinking of investing in an air fryer to take pride of place on your kitchen bench, then plug into the results of our first award for Most Satisfied Customers | Air Fryers, and our winner, Living & Co, serving up air fryers with satisfaction guaranteed.