Energy Online: the Natural Gas Choice
When it comes to natural gas, we're a country of two halves. North Island residents are the haves, and the South Island residents are the have-nots.
The history of piped natural gas in New Zealand is a relatively short one. It didn't begin until the late 1960s, when the first transmission lines were built from the Kapuni gas fields in the Taranaki Basin.
Today, there are over 2500kms of high-pressure supply pipelines in the North Island, supplying gas to more than 60,000 customers.
Unlike electricity, not all homes have ready access to gas as a power source, but for those customers who do, a reliable and affordable supply is paramount.
So as part of our mission to inform consumers of the best NZ has to offer, Canstar Blue canvassed the opinions of 697 New Zealanders who have accounts for supplies of natural gas in their homes, across a range of categories, to measure and track their satisfaction.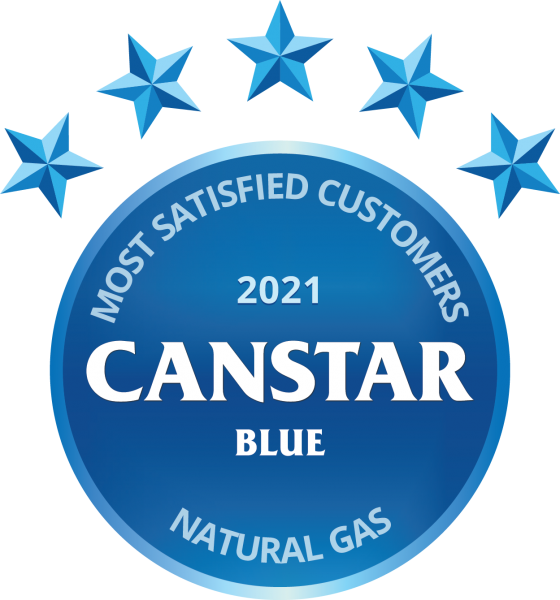 To decide which mains gas supplier offers the best level of customer satisfaction, each was rated across the following categories:
Overall Satisfaction
Bill and Cost Clarity
Customer Service
Focus on Environment and Sustainability
Tools and Advice
Value for Money
Coming out on top is Energy Online. In this year's awards, it's the only natural gas supplier to earn our top 5-Star award for Overall Satisfaction. It's an accolade due to across-the-board high marks: a further three 5-Star rankings, including in the all-important Value for Money section, and two 4-Star scores.
Also rating highly in our research are Nova, Genesis Energy and Trustpower, each earning a 4-Star score for Overall Satisfaction.
What Kiwis Want from their Gas Supplier
Unlike some other products and services rated on Canstar's websites, there aren't that many bells and whistles attached to a natural gas supplier. Ultimately satisfaction levels are driven by the basics of Value for Money and Customer service, and a clear and concise bill.
Across this year's research, environmental concerns register with less than a fifth of respondents: 17% worry about the environmental impact of gas usage, and just 16% cite their gas provider's focus on the environment and sustainability as important to them. Overall, the main drivers of satisfaction:
| | |
| --- | --- |
| Drivers of satisfaction | % |
| Value for Money | 28% |
| Bill & Cost Clarity | 21% |
| Customer Service | 21% |
| Focus on Environment & Sustainability | 16% |
| Tools and Advice | 14% |

As Good as Gas Gets
Do you use gas in your home, and are you happy with your supplier? Just 38% of those in our survey say they are satisfied with the cost of the gas from their current supplier and fewer, just 32%, say they're receiving overall good value for money.
Surprisingly, however, despite these low numbers, just 10% had done something about it and switched gas supplier.
So what are you waiting for? If you're after a better deal on your gas, let our latest ratings be your guide. Backed by no contracts or break fees, clear pricing and Canstar Blue's 5-Star satisfaction rating, a gas supply from Energy Online is sure to fuel your satisfaction.