Panasonic
Ratings Results
The clear winner of Canstar Blue's Most Satisfied Customers Award, Panasonic is the only fridge brand to earn a coveted 5-Star rating for Overall Satisfaction. It's a top rating it replicates across four other categories, including for Reliability and Value for Money. In total, Panasonic's customers award it five 5-Star ratings, as many as all the other brands in this year's awards survey combined.
Editor's Notes
Panasonic sells a range of 16 fridges here in NZ. Its standard range of fridge-freezers covers 11 models, starting from around $1200 for a 306L top-mount fridge-freezer and going up to approx $2300 for a 417L bottom-mounted freezer model with water dispenser. Panasonic also has a range of premium Prime+ models, which tops out at the PRIME+ Edition 493L French-door refrigerator with in-door water dispenser (approx $3400).
---

Mitsubishi Electric
Ratings Results
Mitsubishi Electric is no stranger to our refrigerator awards. It has won more times than any other brand, and took out our top award in 2020 and 2021. This year, once again, it earns high praise from consumers. It's the only other fridge brand apart from our award winner to achieve multiple 5-Star ratings: for Design, Quality of Fixtures, Internal Layout and Features. It earns 4 Stars in all other categories, including for Overall Satisfaction.
Editor's Notes
Mitsubishi Electric's range of fridges encompasses multi-drawer and French-door models. Its two-draw fridges range from 306L models, from around $2100, to large capacity 450L models, priced up to $3500. Its French-door fridges come in four-drawer, two-drawer and quad-door models. These high-end fridges range in price from around $4500 to $6500.
---

Samsung
Ratings Results
Placing third in this year's award ratings is Samsung, which won our Refrigerator Award back in 2020. This year, Samsung achieves almost a clean sweep of 4-Star ratings across all eight categories. Only for Value for Money does it earn 3 Stars.
Editor's Notes
Samsung retails a large range of fridges. Prices start from around $900, for a basic 236L top-mount fridge-freezer, and max out around $5000 for a 647L French-door fridge with water dispenser. More expensive Samsung models also feature customisable design in the form of coloured door panels. These feature finishes including metal, glossy and matte glass, and colours from neutral black and white to pink and navy.
---

Fisher & Paykel
Ratings Results
Although it earns the same spread of ratings across all categories as Samsung, Fisher & Paykel places fourth on our ratings table of NZ's best fridges. Its customers award it 4 Stars in every category, apart from Value for Money, for which it has a 3-Star rating.
Editor's Notes
Fisher & Paykel is a brand synonymous with appliances in NZ, and it sells an impressive range of fridges, including fridge-only models, bottom-freezer fridges, quad-door and French-door models. In addition to free-standing units, it also has models designed to integrate into fitted kitchens. Compared to other fridge brands, Fisher & Paykel's cheapest models are still quite expensive, starting around $1800 for a 380L fridge-freezer. Its mid-range models cost around $4500 and top-of-the-range fridges cost upwards of $10,000.
---

Westinghouse
Ratings Results
Although Westinghouse earns a 4-Star rating for Overall Satisfaction from those who have bought one of its fridges, across all other categories it earns 3 Stars.
Editor's Notes
Westinghouse is an Australian brand that has been producing quality appliances for over 60 years. It has a huge range of over 80 fridge models, although not all are readily available in high street retailers. Prices start at around $550 for a small 120L bar fridge, and $1399 for a 308L fridge-freezer. Westinghouse's larger models retail between $3000-$4000, for example approx $3800 for the Westinghouse 541L dark stainless steel French-door fridge with double-door freezer.
---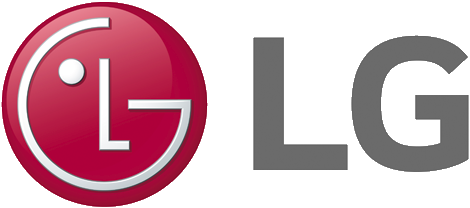 LG
Ratings Results
In this year's award ratings, LG earns a mixed-bag of results. In most categories it earns a 3-Star rating, including for Overall Satisfaction and Value for Money. However, it earns two 4-Star ratings, for Food Freshness and Features, and one top 5-Star rating, for Quality of Fittings and Fixtures.
Editor's Notes
LG's range of fridges covers 11 French-door models, seven side-by-side models and 14 fridge-freezers: five top-mounted and nine bottom-mounted. Its top-of-the-range models feature InstaView windows in their doors and water dispensers, and cost between $4000-$5500. LG's French-door models cost between $2500 and $4000, while more standard fridge-freezers range from around $750 for a 194L single-door fridge with a freezer compartment, to around $2000 for a 420L bottom-freezer model.
---

Haier
Ratings Results
Haier rounds out this year's award ratings. While it doesn't manage to score above a 3-Star rating in any category, Haier is consistent, earning a clean sweep of three-star ratings across the board. While not a top rating, 3-Stars still indicates that Haier consumers are content with the value and performance of their fridge choices.
Editor's Notes
Haier is often regarded as a more affordable option than its sister brand Fisher & Paykel. And when it comes to fridges, Haier's range is certainly less pricey; all models retail for under $5000. Haier's quad-door fridges cost from $2800, for a 463L model, up to approx $4900 for a 623L unit with a plumbed water and ice dispenser. Regular two-door fridges start around $900 for a 198L fridge and go up to around $2000 for 416L models.