Set Great Store on Kiwi Self Storage
How much stuff do you own? It's amazing what we accumulate as we go through life. So amazing, in fact, there's an entire genre of TV shows about over-stuffed homes and decluttering.
Often, we don't discover how many possessions we have hidden away until we have a massive spring clean or sell up and move. Because the last thing prospective buyers want to see at an open home is disorder and mess. In fact, in our latest research, 38% of respondents say they only use self-storage when moving home.
But no matter how many shelves, cupboards or storage areas there are in your home, unless you live a life of Zen minimalist, it's often easy to run out of storage space. Indoors there are kitchen gadgets, clothes, and the trappings of everyday life. And outside perhaps there's a boat or classic car taking up too much space on the driveway.
Fortunately, if you find yourself with too much stuff, and facing the imminent need to clear space at home, there are always self-storage companies who can help lighten your load. But which to choose? While cost is an important factor, you need to know that your possessions are safe and in good hands. And, of course, the storage facility has to be readily accessible.

To help guide your decision, Canstar Blue has researched the best self-storage providers in the country. As part of our mission to inform Kiwi consumers, we canvassed the opinions of 680 New Zealanders who had used a self-storage service in the past two years, across a range of categories, to measure and track their satisfaction.
To decide which self-storage offers the best level of customer satisfaction, each was rated across the following categories:
Accessibility
Convenience of Location
Customer Service
Quality of Storage
Safety and Security
Value for Money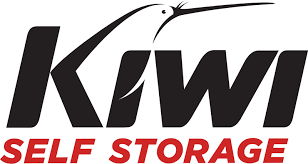 Coming out on top is Kiwi Self Storage, the clear winner of Canstar Blue's award for Most Satisfied Customers | Self-Storage. Kiwi Self Storage is the only company in this year's awards to earn a top 5-Star rating for Overall Satisfaction from its customers. Across every category it scores top 5- and 4-Star ratings, cementing its win as the nation's best.
Earning 4 Stars for Overall Satisfaction, Kennards, National Storage and Storage King also rate highly in this year's rankings. Each has top marks in different categories, including Convenience of Location (Kennards); Quality of Storage (National Storage and Storage King) and Accessibility (National Storage)
What Kiwis Want From their Self-Storage
Despite the word self in self-storage, the results of our award survey show that Customer Service is the biggest factor when it comes to consumer satisfaction. Nearly a quarter of those in our survey cite Customer Service as the biggest driver of satisfaction with their storage company.
At 22%, Customer Service places above both Value for Money and Safety & Security, each at 20%. Overall, the main drivers of satisfaction are: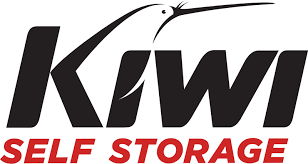 Kiwi Self Storage: NZ's No.1 Choice
While not a nationwide company, Kiwi Self Storage has a nationwide reputation. Established for over 20 years, the company has three sites in Auckland and two in Wellington.
Offering storage solutions for home, business and boats and vehicles, Kiwi Self Storage has a wide range of clean, modern, and carbon zero certified storage units.
For home use, unit sizes start at 1m² x 2m², big enough for the contents of a studio apartment or spare room.
Their largest size, 6m² x 3m², is big enough to accommodate a large truckload of furniture, and is suited to the contents of a four-bedroom home.
And if you have security concerns, there's no need to worry at Kiwi Self Storage. Security is a priority at every facility. Each is protected by electric fencing, coded gates, CCTV, and units are individually alarmed. In addition, all facilities have a resident manager, there 24/7 to quickly respond to any unforeseen situations.
So if you're looking for secure storage for your prized possessions, or just somewhere to pack away your clutter, and want customer service and satisfaction guaranteed, then look no further than the winner of Canstar Blue's 2021 award for Most Satisfied Customers | Self-Storage: Kiwi Self Storage.