Mitsubishi Electric – NZ's Best Dehumidifiers
From modern leaky homes, to poorly insulated, older damp dwellings – NZ doesn't have a very good record when it comes to moisture problems and houses. But even in modern, warm homes, dampness can still be a problem.
This is especially true in winter, when it's often difficult to give a home a good airing. Shut-up rooms can quickly start smelling damp and fusty, and fogged-up windows leave pools of water lying on sills. Not only can dampness damage property and possessions, it's terrible for our health and wellbeing, too.
While expensive air-conditioning systems are one solution. Portable dehumidifiers are a more affordable choice. In Canstar Blue's latest research, nearly half of Kiwis (48%) regard their dehumidifier as an essential household item. And the same number believer that it protects them and their family from ill-health.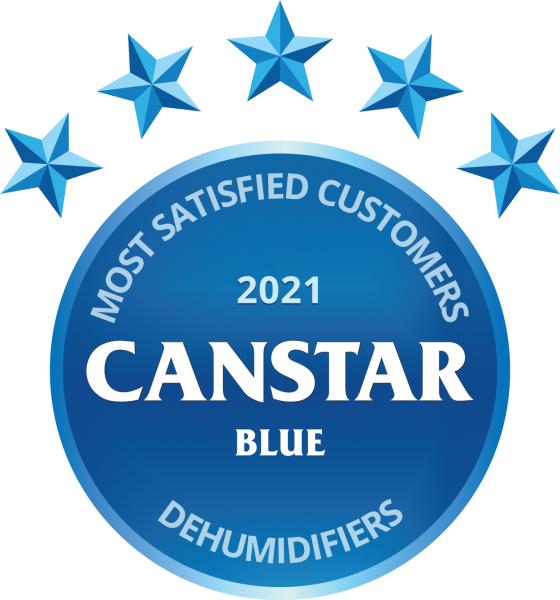 But given the wide range of dehumidifiers to choose from, it's hard to judge which brands offer the best customer satisfaction. So as part of our mission to inform consumers of the best NZ has to offer, Canstar Blue canvassed the opinions of 278 New Zealanders who had purchased a dehumidifier in the past two years, across a range of categories, to measure and track their satisfaction.
To decide which dehumidifier offers the best level of customer satisfaction, each was rated across the following categories:
Appearance and Design
Effectiveness
Functionality
Performance and Reliability
Quietness
Value for Money
Coming out on top is Mitsubishi Electric. The Japanese brand is the clear winner in this year's award. An outstanding performer, Mitsubishi Electric blitzes its competition with 5-Star awards in every category, including for Overall Satisfaction.
Behind Mitsubishi Electric, Goldair and DeLonghi also rate strongly, both with 4-Star Overall Satisfaction ratings.
What Consumers Want from a Dehumidifier
If you're buying something to suck moisture out of the air, you want something to suck moisture out of the air! So, little surprise, it's the quality most people look for in a dehumidifier. Overall, performance and reliability, functionality and effectiveness are the top placing attributes that drive customer satisfaction, with Value for Money not far behind.
Quietness is an issue, but not a huge one, which is surprising given that noise is the first thing that people tend to moan about in online reviews! Overall, the main drivers of satisfaction:
| | |
| --- | --- |
| Drivers of satisfaction | % |
| Performance and Reliability | 20% |
| Functionality | 19% |
| Effectiveness | 19% |
| Value for Money | 18% |
| Quietness | 13% |
| Appearance and Design | 10% |
Mitsubishi Electric – A Simple Choice
Even if your home is not damp, a dehumidifier is an essential appliance for Kiwi homes, especially during winter. Hot showers, cooking vapours, even a night-time of warm breath in an enclosed bedroom can cause crying windows and humid conditions.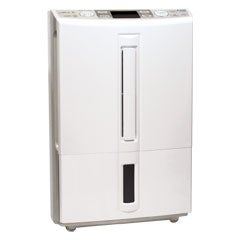 And if you're considering making a purchase, thanks to Canstar Blue you've a simple choice: one of Mitsubishi Electric's two great units.
Both the Mitsubishi Oasis 16L and 22L dehumidifiers are designed to be efficient, look great and offer great levels of moisture removal.
Created specifically for New Zealand conditions, they not only meet the challenges of Kiwi winters, they meet the needs of Kiwi consumers, who have chosen Mitsubishi Electric as their favourite brand, and the winner of Canstar Blue's award for Most Satisfied Customers | Dehumidifiers.