GENESIS: NZ's Best Bundled Utilities
Power and broadband internet – they are the lifeblood of the modern home. In the past, it was just power that we couldn't live without. But, more recently, broadband internet has joined gas and electricity as an essential utility.
Because a broadband internet service requires power to work, it's a natural fit that many energy providers offer a range of bundled deals. By combining electricity and/or gas with broadband, you can often earn substantial discounts while streamlining your bill payment process.

But given how complicated it is trying to figure out which individual power and internet deals offer the best value – let alone when they're bundled together with added incentives – where does the average Kiwi consumer start when comparing different plans and providers?
This is where Canstar Blue can help. As part of our mission to inform consumers of the best NZ has to offer, this year Canstar Blue canvassed the opinions of 847 New Zealanders who have bundled utilities, across a range of categories, to measure and track their satisfaction.
To decide which bundled utility provider offers the best level of customer satisfaction, each was rated across the following categories:
Bill & Cost Clarity
Customer Service
Focus on Environmental Sustainability
Tools & Advice
Value for Money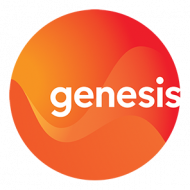 Coming out on top is Genesis, the clear winner of Canstar Blue's award for Most Satisfied Customers | Bundled Utilities.
In this year's award, Genesis is the only provider to score a top 5-Star ranking for Overall Satisfaction. Across the board, it earns a mix of top 5- and 4-Star ratings, plus one 3-Star rating for Value for Money.
Also performing strongly in this year's award are: Nova, Contact and Mercury. Each earns a 4-Star rating for Overall Satisfaction.
Of the three, Nova stands out for extra praise, as it matches Genesis' performance, claiming three 5-Star ratings.
What Kiwis Want From Their Bundled Utility Providers
Over the past decade the cost of electricity in NZ has risen by around 11%. Although the increase in cost has been offset somewhat by household appliances and new LED lighting becoming more energy efficient – average household electricity consumption has actually decreased by 3.5% over the same period – the power costs associated with running a family home are still a major concern for consumers.
This is reflected in Canstar Blue's latest awards research. Over a quarter of those in our survey (26%) cite Value for Money as the most important factor driving their satisfaction with their utilities providers.
A similar number (24%) cite Customer Service as the most important factor, which isn't surprising given the importance of power and internet in the modern home and the need to get problems sorted quickly and efficiently. Overall, the main drivers of satisfaction are:
Bundle and Save With Genesis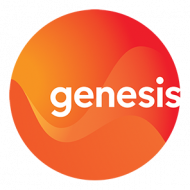 Genesis has been part of NZ's power landscape since 1999, when it was founded as part of the deregulation of the state-owned electricity market.
Majority owned by the government (51%), Genesis is one of our biggest electricity generators, as well as a major player in the retail market.
With Genesis Dual fuel you can bundle your electricity with either LPG or natural gas on the Energy Basic or Energy Plus plans.
Energy Basic:
Genesis' lowest rates
5% duel fuel discount
12-month fixed-term (early exit fee applies)
Energy Plus:
Up to 11% discount
Flexible or fixed-term options (early exit fee applies)
Choose how you pay
Free Power Shout hours
$100 fixed-term joining credit
And thanks to Genesis' Energy IQ app, you'll always be in full control of your energy usage. The app allows you to easily forecast, monitor and compare your energy use.
So if you're looking for great savings, efficient customer service and the best in bundled utilities, why not sign up with Genesis?
As the winner of Canstar Blue's Most Satisfied Customers | Bundled Utilities Award, not only does Genesis deliver the best in bundled deals, it also delivers customer satisfaction guaranteed.