Bargain Box is a Recipe for Meal Kit Success
If you work all day – juggling the needs of family, office and the daily commute – then planning and preparing an evening meal five nights a week can be a struggle. It's difficult for time-poor home cooks to produce a variety of healthy and delicious meals night after night.
It's little wonder, then, that meal kit services are flourishing. Since their arrival in NZ in 2012, the number and range of kits on offer has grown, catering for every taste and budget.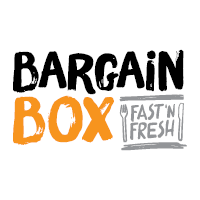 However, if you've ever used a meal kit delivery service, you'll be aware that they're not always a recipe for success. Menus can be too bland, or become repetitive. Freshness levels can sometimes be questionable … and then there are the customer service niggles. It's infuriating if your meal kit doesn't arrive on time, especially when you're relying on it to feed your family.
So as part of our mission to inform consumers of the best NZ has to offer, Canstar Blue canvassed the opinions of 761 New Zealanders who had purchased and used a meal kit delivery service within the last 12 months, across a range of categories, to measure and track their satisfaction.
To decide which meal kit delivery service offers the best level of customer satisfaction, each was rated across the following categories:
Customer Service
Delivery Reliability/Timing
Flexibility (of order/contract)
Freshness of food
Taste of the Food
Value for Money
Variety of Meals
Coming out on top is Bargain Box. The meal kit delivery service is the only provider in this year's ratings to earn a 5-Star Rating for Overall Satisfaction. Given its focus on its bargain pricing, it's unsurprising that it also earns a top ranking for Value for Money, as well as for Customer Service, Delivery Reliability and Freshness of Food.
My Food Bag, owner of the Bargain Box brand, also scores highly in this year's rankings. It has a total of four 5-Star ratings, and is the only meal kit to earn top marks for the variety of their recipes and menus.
What Makes Meal Kits Appetising?
The cost of feeding a family is a strong theme that runs through this year's research. Over half of people feel that food is more expensive in NZ than overseas (56.4%) and that GST should be removed from fresh produce (52.4%).
The cost of meal kits, compared to just buying ingredients from a supermarket, might be a criticism that's levelled against them. But just over half of those in our survey (51.1%) say meal kits save them money on their weekly shop.
It's a key factor that drives people's satisfaction with their meal kits, and is reflected in Bargain Box's win. Overall, the main drivers of satisfaction for meal kit consumers:
| | |
| --- | --- |
| Drivers of satisfaction | % |
| Value for Money | 23% |
| Taste of the Food | 16% |
| Freshness of food | 15% |
| Variety of Meals | 14% |
| Flexibility (of order/contract) | 12% |
| Customer Service | 11% |
| Delivery Reliability/Timing | 9% |
Meal Kits Saving Time and Money
Regardless of what's for dinner, a meal kit's real recipe for success is its ability to blend two main ingredients: value and convenience. Meal kits remove the hassle of menu planning and supermarket shopping from busy lives at a cost that's comparable to the check-out.
So, if you want to check out how to dine out on all the benefits of a meal kit delivery service, put your order in today, with the winner of Canstar's award for Most Satisfied Customers | Meal Kit Delivery 2021 – Bargain Box.