Big Barrel – the Toast of Online Liquor Stores
Is it any wonder that online liquor sales are skyrocketing? 2020 was enough to drive teetotallers to drink! According to the latest statistics from NZ Post on our online shopping habits, in 2020 we spent $5.8bn online, an increase of 25% over the previous year. And during the same period, our spend in the food, groceries and liquor segment of the market grew over 40%!
But even without lockdowns, it's understandable why we're clicking onto buying liquor online. The online shopping experience is perfect fit with browsing booze. You can try new wines or vintages, bag a bargain, and have your order whisked to your doorstep – all from the comfort of your favourite armchair!
But just as wines vary from terroir to terroir, and vintage to vintage, not all online liquor stores offer the same value and service. So when it comes to buying beers, wine and spirits from an online store, which deliver the best in customer satisfaction?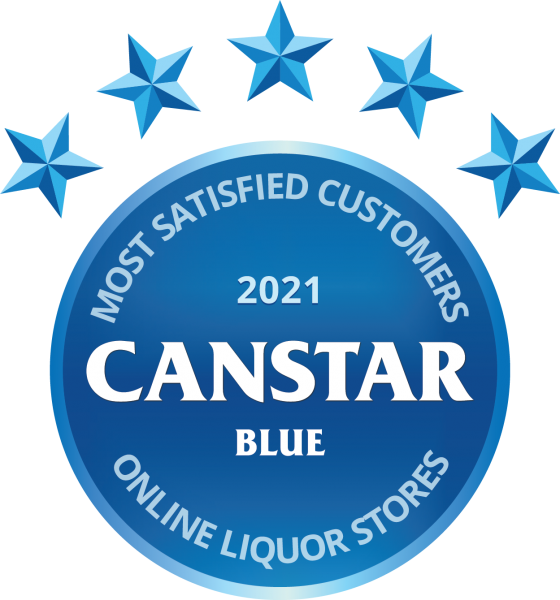 As part of our mission to inform consumers of the best NZ has to offer, Canstar Blue canvassed the opinions of 381 New Zealanders who had purchased a product from an online liquor store in the last six months, across a range of categories, to measure and track their satisfaction.
To decide which online liquor store offers the best level of customer satisfaction, each was rated across the following categories:
Customer Service
Layout of Website
Price Compared to Other Retailers
Range of Products on Offer
Value for Money
Coming out on top is Big Barrel. The family owned retailer is the only online liquor store in our award ratings to earn our top 5-Star rating for Overall Satisfaction. Placing well above its rivals, Big Barrel earns further 5-Star ratings for its range of products, price and value for money.
The only other online liquor retailers to earn 5-Star ratings are Bottle-O and Liquor King, each with a 4-Star rating for Overall Satisfaction.
What We Want from our Online Liquor Stores
One of the main joys of online alcohol shopping is being able to try drinks you've not tried before and to discover new brands. For this, a retailer's site must be easy to navigate site and offer wide range of products. And these are the top two factors that rate highly with Kiwi consumers. Layout of Website and Range of Products on Offer were the two biggest drivers of customer satisfaction in our survey, easily beating out price. Overall, the main drivers of satisfaction:
| | |
| --- | --- |
| Drivers of satisfaction | % |
| Layout of Website | 27% |
| Range of Products on Offer | 21% |
| Price | 18% |
| Customer Service | 17% |
| Value for Money | 17% |
Online Alcohol Sales: Clicking with Consumers
According to Canstar Blue's research, online alcohol is really clicking with consumers. Not only are a greater number of us buying more online, we're also buying and consuming more!
In our research a third (33%) of people admitted to buying more online alcohol due to the pandemic, with nearly a quarter (21%) confirming that they buy most of their alcohol online.
We are also buying more and better quality drinks: 23% say they tend to buy more online, and 21% say it's usually of a higher quality compared to what they purchase in a traditional bricks and mortar bottle shop.
And helping Kiwi drink connoisseurs to whet their whistles, Big Barrel is the nation's No.1 choice. Although they're not a presence in our biggest city, Big Barrel's physical stores span the nation, from Te Awamutu to Dunedin. However, it's their online service that has earned Canstar Blue's inaugural award for Most Satisfied Customers | Online Liquor Stores.
Big Barrel was founded in Marewa, Napier, in 2003, and its online presence is a continuation of the store's commitment to an unmatchable level of service, range of products and competitiveness that delivers the best value for money.
So, come on, join Canstar Blue in raising a glass to toast Big Barrel, the winner of our new award for Most Satisfied Customers | Online Liquor Stores.