Ring: NZ's Best Home Security System
Home security has long been a problem here in New Zealand, especially in our urban areas, where the days of leaving your doors and windows permanently unlocked are long gone.
However, the new generation of web-enabled security systems no longer means that the solution to home security issues has to be a complicated and expensive professional process.

Just a decade ago, the installation of a home alarm system involved invasive wiring, and bulky battery and electronic systems. Now you can head to your local big-barn electronics retailer, spend a few hundred dollars and have your home wired up and online for 24/7 camera surveillance within a few hours.
Thanks to the wide range of affordable home security systems now available, the hardest part of the process is deciding which brand offers the best tech, design and value for money. But that's where Canstar Blue can help.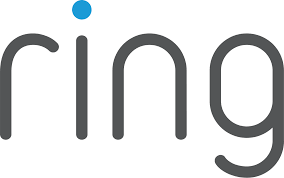 For the first time, as part of our mission to inform consumers of the best NZ has to offer, this year Canstar Blue canvassed the opinions of 336 New Zealanders who had purchased and installed home security equipment at their home in the past three years, across a range of categories, to measure and track their satisfaction.
To decide which home alarm system offers the best level of customer satisfaction, each was rated across the following categories:
Overall Satisfaction
Connectivity
Design and Appearance
Ease of Installation
Ease of Use
Features and Functionality
Performance and Reliability
Value for Money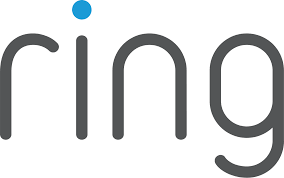 Coming out on top is Ring, the clear winner of Canstar Blue's award for Most Satisfied Customers | Home Security. In Canstar Blue's inaugural award, Ring is the only home security system brand to earn our top 5-Star award for Overall Satisfaction.
Across the board, Ring earns additional 5-Star ratings for Ease of Installation, Ease of Use, Performance and Reliability, and  Value for Money. Plus admirable 4-Star ratings in all other categories.
ADT Security is a long-established name in home security and, along with new tech firm Arlo, earns a 4-Star Overall Satisfaction rating.
Arlo earns three 5-Star ratings, for Features and Functionality, Connectivity and Ease of Installation. While ADT Security earns a top 5-Star rating in the all important Value for Money category.
Samsung, which earns an overall 3-Star rating for Overall Satisfaction, earns a 5-Star rating for Design and Appearance.
What Kiwis Want From Their Home Security Systems
Maintaining a secure home is a 24/7 job, one that requires an always-on mentality. So it's no wonder that the biggest driver of consumer satisfaction with security systems is Ease of Use.
A great security system needs to be there, always working in the background, functioning with the minimum of fuss. Indeed, over a quarter of those in our survey say that their system is part of a wider smart-home set-up, so app-based functionality is a prerequisite for many.
As always, price is another key consideration. Nearly half of those in our survey (47%) believe that quality comes at a cost, and Value for Money is the key consideration for 18% of security system consumers.
Features are another important factor, rating slightly more highly than Performance and Reliability and Connectivity. Overall, the main drivers of satisfaction are:

Ring: the Key to Home Security
Ring is a home security company that is a subsidiary of the internet giant Amazon. While it's best known for its flagship Video Doorbell product, Ring offers a range of other products.
A basic Ring Video Doorbell costs from $200, and other products in the range include: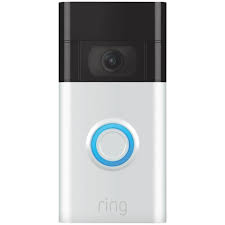 Ring 4 Doorbell ($379)
Featuring HD video, two-way talk and motion detection, the Ring 4 Doorbell is a great way to keep tabs on visitors to your front door. It comes with a quick-release battery pack, and can be hardwired to an existing doorbell system or transformer for continuous charging.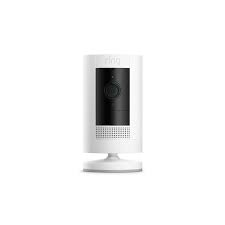 Ring Stick Up Camera ($219)
The Stick Up Camera can be used inside or out, and works with Amazon's Alexa for hands-free monitoring. Its wire-free design means you can move it as needed, and its customisable motion settings mean you'll always be alerted on your device whenever someone's lurking.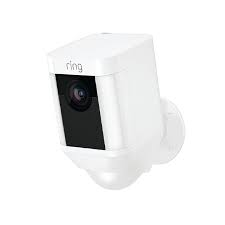 Ring Spotlight Wireless Camera ($219)
Protect every corner of your home with the weatherproof Spotlight Wireless Camera, a versatile HD security camera that lets you see, hear and speak to anyone on your property from your phone, tablet or PC, day or night. Features night vision, adjustable motion sensors and a remote-activated 110 dB alarm.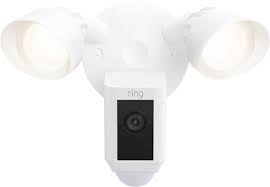 Ring Floodlight Camera Wired Plus ($309)
A more permanent, fixed option, this HD security camera requires a hardwired mains supply to power its two ultra-bright floodlights. Colour night vision provides optimum viewing and, as with Ring's other products, it features two-way talk and is easy to install.
As our awards survey reveals, home security is front of mind for most Kiwis. Nearly two-thirds of respondents (62%) say home security services are becoming more necessary. And a similar number (61%) say they feel safer knowing they've a home security system installed.
And as you can see from the above selection of products from Ring's home security range, the cost of peace of mind need not break the bank.
So if you're planning to install a high-tech security system, why not fit a brand that comes with customer satisfaction guaranteed? Ring, the winner of Canstar Blue's inaugural award for Most Satisfied Customers | Home Security.