It's probably been several decades since you, or anyone you know, used a washboard to clean your clothes. Mechanised washing has taken over, and for good reason; it's quicker and more efficient. However, this technological development is slightly less useful for people on the go. Any camping or hiking enthusiast knows how impossible it can be to clean your clothes during your trip – and it's for this reason that Ash Newland invented the Scrubba wash bag.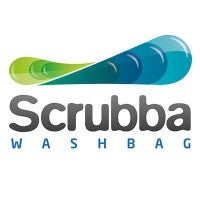 Motivated by an upcoming trip to Mt Kilimanjaro, Newland set out to invent a self-contained product that could clean clothes without the need of any other paraphernalia and long story short, he succeeded. He used Indiegogo to crowdfund development for the product, and raised 900% of his original target of $2,500. Newland has notably used the success of the Scrubba Wash Bag to make significant and continuing donations to various water projects in countries such as Ethiopia and Bangladesh.
We asked Mr Newland a few questions about his product, and the success it's been seeing all over the world.
Q: The product obviously caught the public imagination on the crowdfunding site (Indiegogo), and that was pretty early on in the days of crowdfunding – what strategies were used to get the project in front of plenty of pairs of eyes?
A: Our main strategy to get the project in front of as many eyes as possible was to run PR campaigns in Australia, the US and UK.  The story of the "world's smallest washing machine" garners a lot of interest.  Initial features in Gizmag and Gizmodo resulted in instant exposure to thousands of people from all over the world.  This was followed by features in high profile media such as Forbes.  We have also had a strong focus on short but engaging videos, which have increased our online exposure for the Scrubba wash bag as well as highlighting the fun nature of the product.
Q: What are some of the main customer demographics for the product?
A: The main customer demographic would be the experienced traveller (~25-65) who knows that traveling light is important and how difficult or costly it can be to wash clothes on the go. We also have a very strong following in the outdoor industry with campers, hikers and kayakers loving being able to get a machine quality wash in the outback and the environmental nature of the product.
Q: The rate of global growth of the product is phenomenal – has it seen unexpected success in smaller or less developed countries? What about different or unexpected demographics/age groups?
A: As our demographic is fairly broad, we have had good uptake in most countries where we have appointed distributors.  Interestingly, we have found a strong secondary market in women who use the Scrubba wash bag at home for efficiently hand washing their delicates.
Q: Was contributing to charities in such a big way a goal from the start of the product's inception, or was it only made a goal after the initial success of and response to the product?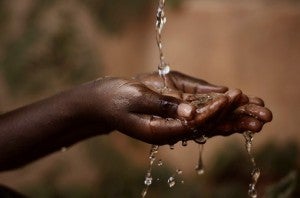 A: Right from the start of our business we wanted the Scrubba wash bag to also have a positive impact on people in need.  We actually donated USD$1,000 of our successful crowdfunding campaign to a water project in Africa before we had our first batch of Scrubba wash bags manufactured.  Since then, our growth has enabled us to fund entire water projects and we plan to continue doing this. We have contributed USD$25,000 so far and it is a fundamental part of our business plan.
So – if you're planning a camping or hiking trip, or just want a quicker and cheaper alternative to your washing machine, the Scrubba wash bag is definitely a product you should think about looking in to.