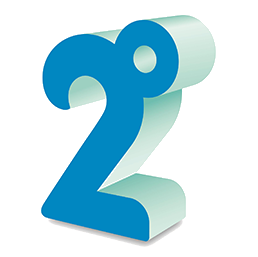 Review of 2Degrees broadband plans
If you think your existing internet plan is a bit cold for value, have you considered warming up with 2Degrees? You won't need to put up with two degrees of separation for long, as you can see what's on offer from 2Degrees in this review by Canstar Blue. If you want superfast internet speeds, you'll be keen to learn what's on offer.
2Degrees claims to reach 97.5 per cent of the New Zealand population, so you'll never be out of coverage for long with its mobile plans. But let's see if its broadband plans also cut the mustard.
2Degrees Internet Plans
| Data Allowance | Price Per Month |
| --- | --- |
| 80GB | $75 |
| Unlimited data | $59-$95 |
Source: 2Degrees website
As you can see, 2Degrees does not have an extensive range of internet plans, which could be both a good and bad thing. It's fantastic for plan clarity and the ability for 2Degrees to offer a concentrated approach, but it's bad for Kiwis who can't see themselves using as little as 80GB or as much as unlimited data. The same price goes for all available broadband connections, from ADSL right through to Gigatown speeds.
If you sign up for a long-term plan you'll get a discounted or free wireless router
If you're a 2Degrees mobile customer you can get $10 off your broadband plan
Gigatown plans are the same price, so if you're living in Dunedin then you'll receive gigabit-speed internet at no extra cost, which is a huge bonus
Type in your address on the 2Degrees site to see what's available at your place
Open term contracts attract the biggest set-up fees: $165 for the modem if you don't BYO, a $99 connection fee and $15 shipping
Home phone packs are available from $15 a month and include unlimited calls around NZ and Australia
A home phone handset itself is $89 but is optional
While there's only a concise range of plans to pick from, when you break it down and consider all the connection types and speeds on offer, you realise that 2Degrees has something to offer for everyone. Evidently those in Dunedin are getting the best speeds for the price, while those unable to connect to either fibre or Gigatown speeds draw the short straw a bit. Nevertheless, let's see how 2Degrees compares to the competition.
How does 2Degrees compare to the competition?
So how cheap really is 2Degrees? Once you line it up alongside other NZ broadband providers, you see you might actually be getting a great deal:
Provider

(Naked Internet – no Homeline)

Price Per Month From

(Unlimited data)

2 Degrees
$59*
Flip
$69
Skinny
$58*
Slingshot
$79.95
Spark
$94.99
Vodafone
$94.99
Orcon
$95
TrustPower
$104
*One-year price on a 24 month contract only – prices higher in the second year.
Overall, as you can see, 2Degrees compares very well to the main competition in New Zealand. Its flexibility in terms of contracts, home phone packs, and modem fees makes it a worthwhile consideration the next time you're shopping around for a broadband plan.
However, where 2Degrees comes up a bit short is the fact that you pay hefty upfront fees if you opt for an open term contract. You can waiver these by going long-term. But you'll also have to consider the fact that the $59 a month price is for the first year of a 24 month term. It reverts to $95 a month in the second year, which makes it on-par with much of the competition.
Flip, for example, offers its price with no conditions, but you will only be able to get either ADSL or VDSL – no Gigatown or fibre connections here!
In the end, a year-long discount is much better than no discount at all, and among the main providers, 2Degrees still has a lot to offer. But…
It may be well worth hunting around for a smaller provider such as newcomer MyRepublic, which offers unlimited data from as little as around $50 a month
This plan, too, increases in price the second year, which seems to be a common theme
For a telco with seemingly little to offer, when you break it down, 2Degrees has something to offer for nearly every Kiwi!
Is a 2 Degrees internet plan good value?
We suspect the best value with a 2Degrees plan is found through those living in Dunedin, who have access to 'Gigatown' gigabit speeds. Other Kiwis may draw the short straw a bit, as they are offered no discounts – prices are uniform across all connection types. 2Degrees appears as one of the cheapest to offer unlimited data, but that is a first-year discount. On a 24 month term and in the second year you'll be paying as much per month as a lot of other providers. In this case, 2Degrees is nothing special and you might find better 'bang for buck' elsewhere. However, that year-long discount could in fact amount to a fair bit of savings over the contract term. Added to the fact that 2Degrees offers discounts to mobile customers and competitive wireless router prices, and you might just get a bargain.