About Bosch washing machines
The winner of our 2015 washing machine survey is Bosch, who has taken out top spot for the third year running – they must be good!
New Zealand consumers seem to think so, as they gave Bosch the only 5 star rating for overall customer satisfaction out of the 6 brands we reviewed this year.
They got top marks for performance, reliability, ease of use, quietness, design, and warranty. Bosch scored an equally admirable four stars in the value for money category.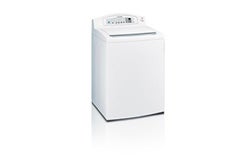 Washing machine customer satisfaction survey results
A brief history of the company
Bosch has been in the appliance game for 129 years now, and it all started from the little workshop of Robert Bosch. His 'workshop for precision and electric engineering' was based in Stuttgart, Germany, and was set up in 1886.
Eleven years after the setup of the workshop, the installation of a Bosch low-voltage magneto ignition device was successfully fitted to a motor vehicle. This was the first time that it had ever been done. By 1898, the company had already expanded outside of Germany, with an office being set up in England.
Bosh continued down the path of magneto ignition for motor vehicles for a long time, and it wasn't until 1933 when they first dabbled in appliances. Before then, Bosch had produced a great variety of auto parts, as well as drills, and heating systems. It would be another two and a half decades until Bosch introduced their washing machines in 1958.
Bosch has been a part of many industries in their history, from automotive, to agriculture, to appliances, transport, and even health.
Their Washers
They are popular for a reason: Bosch washing machines are popular for their performance, and use (and every other aspect we asked our survey respondents about).
So what are some features of Bosch washing machines?
It could be their design, with clever features such as the 'VarioDrum' for a gentle and efficient wash. Or it could be the environmental factor, as all Bosch machines wash efficiently and have at least a 4 star rating for both energy and water consumption.
If it is neither of these then it could be the convenience of a Bosch washing machine. The VarioPerfect function gives the option to wash faster and save time, or wash efficiently to save water, so you can do the wash your own way.
On top of all of this great stuff, Bosch machines are quiet, with their energy efficient EcoSilence Drive making for an energy-efficient and quieter wash.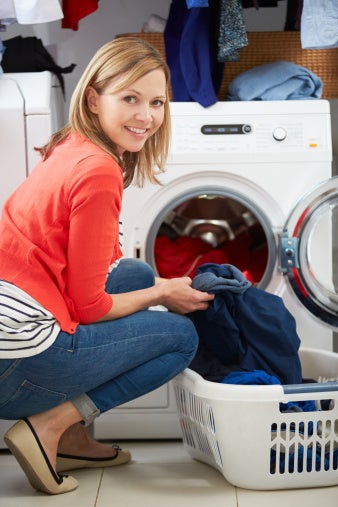 8 tips for a perfect load of washing
Other washing machine brands we rated
Canstar Blue commissions Colmar Brunton to regularly survey New Zealand consumers across a range of categories to measure and track customer satisfaction. The outcomes reported are the results from customers within a survey group of people who had recently bought a washing machine.
Other brands included in this year's survey were:
Samsung
LG
Simpson
Haier
Fisher and Paykel
You can view our washing machine survey results here.
Other articles you might like
Front loader or top loader: Our staff decide