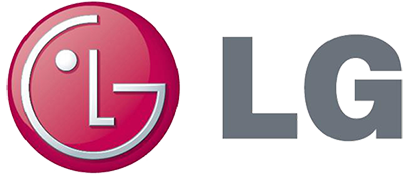 About LG Clothes Dryers
A brief history of the company
Originally founded as Goldstar, the company (which we now know as LG) has been in the electronics business since 1958, and has been striving to lead the way in technology since then.
Much of their early history is based in Korea, where they achieved a great deal, producing the first radios, automatic telephones, black and white TVs, refrigerators, washing machines, and air conditioners in the country.
They continued making these electronics for decades, and unveiled their biggest innovation in 1998. Quite literally their biggest, LG launched the world's first 60-inch plasma TV.
Their recent innovations in clothes dryers really are the clever features; most notable are moisture sensors that adjust your drying time to give you the best results.
They have also thought about the environment in their latest range, as clothes dryers can be one of the biggest energy users in the house. As well as making them more energy efficient, LG have programmed their dryers with different settings, so you can select the most practical and efficient one.
The Range of LG tumble dryers
LG received five stars in every category of our consumer survey, so what makes an LG clothes dryer one that has such satisfied customers?
Well, it could be because they are smart. Instead of setting a time on your dryer and then finding your clothes are still wet when you pull them out; LG dryers have sensors that adjust the drying time and temperature of every load. Your clothes get the precise treatment they need, in the most efficient way possible. No wasting energy if they're already dry and no damp clothes at the end of the cycle.
LG dryers just make life easier. They have lint filters, time delay function, and are anti-crease, so you can save on ironing (the most tedious of all laundry tasks). The huge 8-9 kilogram capacity of LG dryers means you can dry more clothes in less time – just another way of making laundry more efficient.
To top it all off, you get 2 years warranty on parts and labour if your dryer ever needs fixing. With so many features that make laundry better, it is no wonder that LG dryers are the best in New Zealand – as voted by New Zealanders.
Other brands we rated
Canstar Blue commissions Colmar Brunton to regularly survey New Zealand consumers across a range of categories to measure and track customer satisfaction. The outcomes reported are the results from customers within the survey group who had recently bought clothes dryer.
The other brands in this year's survey are:
Whirlpool
Bosch
Fisher and Paykel
Haier
Simpson
You can view the survey results here.