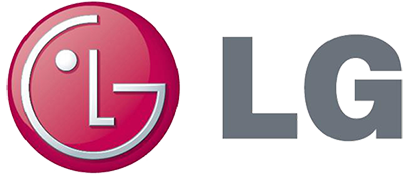 About LG Washing Machines
Sitting in the middle of our field of 2015 washing machine customer satisfaction survey results is LG. They are quite popular among consumers, who are satisfied with their LG top loading machines. For overall customer satisfaction, LG scored 4 stars.
As well as washing machines, LG manufactures TVs, mobile phones, audio systems, DVD and Blu-ray players, fridges, computers, tablets, and air conditioners, as well as many accessories to go with these products.
A brief history of the company
Originally founded as GoldStar, the company (which we now know as LG) has been in the electronics business since 1958, and has been striving to lead the way in technology since then.
Much of their early history is based in Korea, where they achieved a great deal, producing the first radios, automatic telephones, black and white TVs, refrigerators, washing machines, and air conditioners in the country.
They continued making these electronics for decades, and unveiled their biggest innovation in 1998. Quite literally their biggest, LG launched the world's first 60-inch plasma TV.
They continued making washing machines during this time, but their major innovation came in 2011, when they exclusively introduced the 6 motion direct drive. This was a major breakthrough in washing machines, as it provided the best cleaning performance yet.
The Range
Offering stylish and practical front and top loading washing machines, it is obvious why Kiwis are very happy with their LG washing machines, and gave them four stars in almost all of our categories.
Their washers range from a compact 5.5kg, to a large 10kg model for the larger family. No matter what type of consumer you are, LG has a machine to suit you.
To top this variety, there are loads of handy features for the best wash possible. As well as being efficient in their water and power use, LG washers feature '6 Motion Wash Technology', which rotates the drum in 6 different ways for a superior wash.  Another bonus is the 10 year warranty on all LG washing machines.
Other washing machine brands we rated
Canstar Blue commissions Colmar Brunton to regularly survey New Zealand consumers across a range of categories to measure and track customer satisfaction. The outcomes reported are the results from customers within a survey group of people who had recently bought a washing machine.
Other brands included in this year's survey were:
Samsung
Simpson
Fisher & Paykel
Haier
Bosch
You can view our washing machine survey results here.