Buying on credit may be an option for consumers looking to spread out the upfront costs of a purchase over a period of time, however there are a number of factors that should be taken into consideration before taking on debt.
Utilising credit to make purchases is an entrenched part of consumer culture, from smaller, everyday purchases right through to larger, one-off buys, with credit cards occupying a priority place in wallets.
Reserve Bank of New Zealand figures demonstrate steady growth in credit card balances over a sustained period of time, with balances totalling $6.787 billion in April this year, up 3.7 per cent (seasonally adjusted) year-on-year.
In terms of credit card spending, Reserve Bank of New Zealand figures show that domestic billings on New Zealand-issued cards were $2.767 billion in April, up 0.5 per cent (seasonally adjusted) year-on-year.
Should you be reaching for a credit card when making a purchase, what are some of the factors that need to be taken into consideration when purchasing on credit, and what are some of the options available?
First things first: Do you really need it?
While the nature of purchases, of course, vary, from groceries to leisure and entertainment items and everything in between, before looking to put a purchase on your credit card, it is worthwhile as a starting point asking if it is really needed.
Certainly, if the purchase falls outside of the category of what would be considered a necessity (such as groceries), the value that will be derived from it should be a question considered by consumers.
If a purchase is being made by credit card as it cannot be afforded upfront, the question of whether it is really needed becomes even more pertinent.
Of course, there are many reasons for buying on credit, but it is important to remember that credit is not an extension of a budget – ultimately, when a purchase is made by credit card, one way or another a budget will need to accommodate it, be it in the short or long term.
The temptation of not paying upfront by putting purchases on credit may well act as an incentive to make more purchases, and consumers should keep in mind that any money spent will need to be paid back, potentially with interest attached.
Consider the economics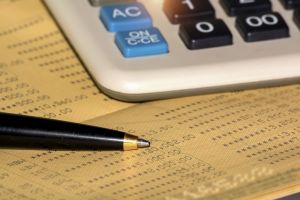 When buying via credit it should be considered how much the purchase will potentially cost after making repayments.
Will the purchase still represent value, even in the event that additional interest has been paid? In addition to considering the interest rates being charged by a credit card provider, it is also important to think about this in dollar terms, putting a specific dollar value on the purchase.
While payments made in full during an interest-free period following purchase will not see any additional cost accrued, it is certainly worthwhile keeping the respective interest rates charged by providers in mind in the event of unforeseen circumstances.
Should payments not be made in full during an interest-free period (with different providers and cards providing for different amounts of interest-free days), interest will be charged at the rate set by the provider for the particular credit card.
Any purchases made should also be considered in the context of any current debt that the consumer may have. While a string of different purchases may all be small individually, they can cumulatively add up over time.
In addition to the credit limit provided by the card, it is worthwhile having a personal credit limit in mind, determined by an individual budget, and keeping ongoing tabs on spending.
When is it worthwhile using a credit card?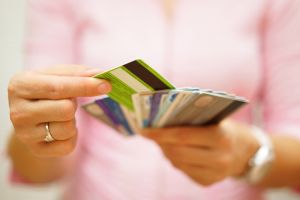 There may be certain circumstances in which it is beneficial to use a credit card, although consumers should also keep in mind the real value of any benefits being provided.
Certainly, credit cards can be a convenient way to make purchases online, although, when shopping online, there are usually a range of payment options available.
Credit cards may additionally provide complimentary benefits via rewards programs, and for consumers who both make their payments on time, and for whom such benefits will be put to use, these offers are worth considering.
Meanwhile, the range of fees that apply to different credit cards should be kept in mind when weighing up the total monetary benefits.
Credit card options
The following are some of the credit card options offered by providers in New Zealand, with the cards on offer respectively providing for a range of minimum credit limits, interest rates and fees.
Westpac
Westpac's offerings include its Airpoints, hotpoints and Low Rate Mastercard consumer credit cards.
Westpac's Airpoints credit card options, providing for customers to earn Airpoints Dollars with Air New Zealand, include its:
Westpac Airpoints Mastercard
Westpac Airpoints Platinum Mastercard
Westpac Airpoints World Mastercard
Westpac's hotpoints credit cards, allowing customers to earn hotpoints, which can be redeemed for a range of rewards, include its:
hotpoints Mastercard
hotpoints Platinum Mastercard
hotpoints World Mastercard
BNZ
BNZ's credit card range includes its:
BNZ Advantage Classic
BNZ Advantage Visa Platinum
Low Rate Mastercard
The Advantage Classic and Advantage Visa Platinum provide for customers to select their rewards, comprising either Fly Buys points, which can be spent on a range of rewards, or Cash Rewards.
"If collecting Fly Buys points is your style, or if you prefer a monthly deposit of cash to your nominated BNZ account, you get to decide your favourite way to be rewarded and have the ability to switch at any time," BNZ states.
TSB Bank
TSB Bank offers consumers its Visa Classic Credit card.
TSB states of the Visa Classic Credit card that it provides:
For all sorts of payments, all over the world (with overseas service fees applying)
Access cash any time (a cash advance fee will apply)
Monthly statements keep customers informed on minimum payment requirements
ANZ
ANZ's credit card options include its Airpoints, CashBack and ANZ Low Rate Visa cards.
ANZ's Airpoints cards, providing for customers to earn Air New Zealand Airpoints Dollars on credit card spend, include its:
ANZ Airpoints Visa
ANZ Airpoints Visa Platinum
ANZ's CashBack cards, providing for cash rewards on credit card spend, include its:
ANZ CashBack Visa
ANZ CashBack Visa Platinum
Choosing a card
When it comes to choosing a card, consumers should keep in mind the interest rates charged (on purchases and cash advances) and the interest-free days provided for purchases, along with account fees.
Card security should also be considered, including the level of protection provided, along with customer service and online support and services, while rewards programs and other potential benefits (such as travel insurance) provided may also be a consideration for consumers.
Given the range of offers from various providers, it is certainly worthwhile shopping around to find the most suitable card.