With petrol prices seemingly constantly on the rise in New Zealand, a fuel-efficient car is fast becoming essential for plenty of Kiwis.
It's a bit of a myth that smaller cars are always more fuel-efficient. Fuel economy is actually a combination of several factors, and it depends how you use your vehicle. Innovative design and technology can also play a big part in determining a car's fuel economy. The Toyota Prius Hybrid initially had a 1.5l engine, for example, but now they're fitted with a 1.8l engine, which is actually more economical than the previous model due to its improved technology.
What is fuel efficiency?
Motor vehicle traders need to display fuel economy labels on their vehicles (except for electric), provided one is available. The star rating and indicative cost per year help you to compare one car with another. Fuel consumption can vary from around 5l to well over 15l per 100km depending on make and model.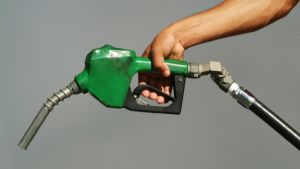 A fuel label will give you a star rating, up to 6 stars for the most fuel-efficient vehicles. It will tell you the estimated cost per year to run the car, the fuel economy in litres per 100km, and the average fuel price. You can also compare fuel efficiency on the New Zealand Transport Agency's RightCar website.
Small cars
Smaller vehicles, like a Suzuki Swift, are designed for getting about town, with one-speed CVT transmissions (continuously variable transmission). This means they are great for economical city driving, and are lightweight, so give good acceleration. However, on open roads this means these cars have to work their engines pretty hard to maintain 100kph, so have a higher fuel consumption. They're ideal for predominantly urban driving.
Economical small-sized petrol cars
Skoda Fabia TSI: fuel consumption – 4.4l/100km

Suzuki Swift: fuel consumption – 4.6l/100km

Mazda 2: fuel consumption – 5.3l/100km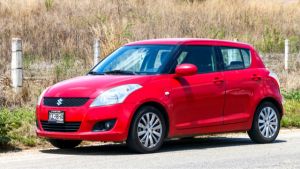 Medium cars 
Medium-sized cars, like the Honda Civic and Toyota Corolla, are more suited to all types of driving (motorways, country and urban). 
Economical medium-sized petrol cars
Honda Civic: fuel consumption – 6l/100km

Toyota Corolla: fuel consumption – 6l/100km

Mazda 3: fuel consumption – 6.2l/100km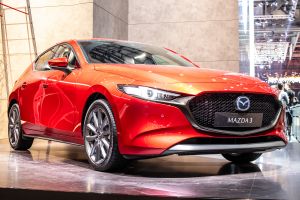 Large cars
Larger vehicles like SUVs often work well for modern Kiwi families. As with choosing any car, it's best to decide what you want it for then decide on the model to suit your lifestyle. Features such as four-wheel drive may not be as important to you if you're using it for trips to pick up the kids from school, rather than off-roading!
Economical petrol SUVs
Honda HRV: fuel consumption – 5.3l/100km

Toyota CH-R: fuel consumption – 6.4l/100km

Mazda CX-3: fuel consumption – 6.7l/100km
Utes are great for the open road, though not as efficient for city driving. This is because the engine tends to be large, so if you spend more time driving in urban areas than open roads, it will end up costing you more. Generally, a diesel powered ute will be cheaper to run than a petrol one, as diesel engines are between 20-30% more fuel efficient than petrol engines.
Economical diesel utes
Nissan Navara: fuel consumption – 6.4l/100km

Mitsubishi Triton: fuel consumption – 7.5l/100km

Isuzu D-Max: fuel consumption – 7.9l/100km
Hybrid cars
A hybrid car uses more than one means of propulsion, meaning it combines a petrol or diesel engine with an electric motor. Hybrid cars are extremely fuel efficient and cheaper to run compared to their petrol counterparts, which is why they're popular with city dwellers. The continual low speed, stop-start type of driving when you're running around town is where a hybrid can work well.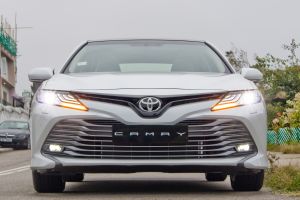 Economical hybrid cars
Toyota Prius SX: f

uel consumption –

3.4l/100km 

Hyundai IONIQ: fuel consumption – 4.6l/100km

Toyota Camry Hybrid: fuel consumption –

4.9l/100km
Has comparing fuel efficiency got you thinking about car insurance? If so, compare car insurance providers below with Canstar!
Compare car insurance providers for free with Canstar!
Sign up to receive more tips like this straight to your inbox.
By subscribing you agree to the Canstar Privacy Policy