Electric vehicles are set to become an increasingly common feature on New Zealand roads in the coming years, as car manufacturers step up their efforts to bring new models to market, and as new initiatives are introduced to promote uptake among consumers.
The local electric vehicle market is in its early stages, however the potential exists for strong growth, as electric vehicles become an increasingly economic proposition for a greater range of consumers, and amid the continued rollout of public charging stations and infrastructure.
Electric vehicles typically cost more upfront than traditional petrol/diesel equivalents, however over the longer term can deliver significant running and maintenance cost savings, and as battery technology is further developed, it is likely that upfront costs will continue to fall.
So, what should consumers be aware of when looking to purchase an electric vehicle?
Is it time to go electric? Incentives in the works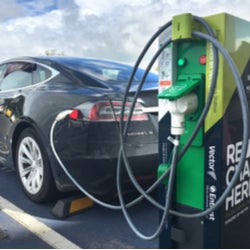 The number of electric and hybrid light vehicle registrations in New Zealand passed the 10,000 milestone in September last year and over the course of 2019 has continued to grow, with Ministry of Transport figures showing that there were 14,867 vehicles registered in June of this year.
However, while uptake has been growing, the percentage of electric vehicles in New Zealand is still relatively small, with Energy Efficiency and Conservation Association (EECA) Chief Executive Andrew Caseley noting in July that so far only 0.4 per cent of the vehicle fleet is electric.
The government is seeking to further encourage uptake, and in July of this year released a discussion paper, outlining two policies focused on reducing light vehicle emissions and bolstering the electric vehicle market in New Zealand.
The government is proposing the introduction of the:
Clean Car Standard – a vehicle fuel efficiency standard, which would require vehicle importers to bring in progressively more fuel-efficient and electric vehicles.
Clean Car Discount – a feebate scheme, which would make fuel-efficient and electric vehicles more affordable, potentially by a discount of up to $8,000 for new vehicles and $2,600 for used vehicles.
The two policies would apply to all new and used light vehicles first registered in New Zealand after 2021.
As advised via the EECA's Energywise website, light battery electric vehicles (BEVs) and plug-in hybrid electric vehicles (PHEVs) are exempt from road user charges until the end of 2021, saving electric vehicle owners on average $600 a year.
From BEVs to PHEVs: How do electric vehicles operate?
Electric vehicles utilise battery technology in combination with an electric motor to power the vehicle, as opposed to an internal combustion engine, which runs on petrol or diesel fuel, employed by traditional vehicles.
Electric vehicles broadly fall under two categories:
BEVs – As advised via Energywise, BEVs, also known as "pure electric" vehicles, are solely powered by electrical energy stored in a battery, and have no tailpipe or tailpipe emissions.
Energywise advises that BEVs are charged via an external electricity source – from plugging in via a regular power point, to a dedicated charging unit, to public charging stations – while vehicles with regenerative braking see the battery recover and store energy generated when the car brakes.
PHEVs – PHEVs bring together a combination of battery technology and traditional petrol/diesel technology, combining an electric motor and an internal combustion engine, alternating between the two.
Energywise advises that most PHEVs utilise EV-only mode until most of the battery power is used, with the petrol/diesel engine then automatically taking over, with regenerative braking charging the battery in both modes, while the electric motor and petrol/diesel engine work together to avoid excessive draw from the battery during heavy acceleration.
What should buyers be aware of?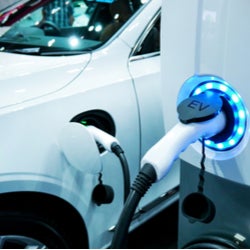 There are a range of factors that consumers should take into account when shopping for an electric vehicle, assessing how suitable an electric vehicle is for your individual driving needs, and the sort of value that will be delivered in both the short and long term.
As advised via the EECA's Buyer's guide to electric vehicles, vehicles that rely solely on batteries particularly suit drivers who can charge their vehicle overnight, at home or at work, and who mostly travel within the vehicle's battery range.
Among the factors that consumers should take into account when weighing up purchase of an electric vehicle, the buyer's guide variously advises:
Battery capacity – what is a vehicle's kWh battery capacity (indicating its electricity storage capacity when new), and how far can it drive? When buying a used vehicle, consumers should get the battery properly checked, including battery capacity remaining and the battery's state of health, describing the overall condition of the battery.
Consumers should consider what sort of battery warranty is offered (number of years in use or kilometres covered) – while batteries may also be refurbished or even replaced completely once they have reached the end of their lifespan.
For drivers who often need to travel outside of a vehicle's battery range, a PHEV may be a more suitable option, providing the capacity to utilise the petrol/diesel engine when required.
Charging requirements – what charger inlets does a vehicle have, and what charging equipment is supplied with the vehicle? Will it be necessary to install additional charging equipment at your residence, such as a dedicated wall-mounted charging unit?
From home charging to charging at public stations, what sort of charging speeds are on offer, and how long will it take to charge? When it comes to home charging, do you have an accessible area for the installation of a wall-mounted charging unit?
Running/maintenance costs – what kind of running and maintenance costs can be expected over the life of an electric vehicle?
The buyer's guide advises that BEVs are significantly cheaper to run than a petrol/diesel vehicle, with charging an electric vehicle the equivalent of buying petrol at 30 cents/L.
The buyer's guide additionally advises that a BEV motor has around 20 moving parts, which compares to some 2,000 in a traditional petrol or diesel car, while there is no oil to change, and no oil filter, air filter, gearbox, drive belts or spark plugs, with the regenerative braking system saving wear on the brakes.
Of course, as with any vehicle, consumers should also take into account a range of other factors when weighing up their personal requirements and assessing the sort of value an electric vehicle will deliver.
Other features consumers may take into consideration range from the smart features on offer, such as Android Auto and Apple Carplay connectivity, to safety features, to seating capacity and storage space, along with any other unique features certain car models may offer.
Electric vehicles currently available
The following are some of the electric vehicles (BEVs and PHEVs) currently available locally:
| Model | Prices from | Battery capacity | Range |
| --- | --- | --- | --- |
| Hyundai Ioniq Electric | $59,990 | 28 kWh | 200 km+ |
| Hyundai Kona Electric | $77,990 | 64 kWh | 449 km |
| BMW i3/i3s | $77,200 | 42 kWh | 260 km |
| Kia Niro EV | $69,990 | EX 289 – 39.2 kWh | 289 km |
| Kia Niro EV | $75,990 | EX 455 – 64 kWh | 455 km |
| Nissan Leaf (preorders open) | $59,990 | 40 kWh | 270 km |
| Renault Zoe | $68,990 | 41 kWh | 299 km |
| Tesla Model S | $146,500 | Long Range | 610 km |
| Tesla Model S | $178,100 | Performance | 590 km |
| Tesla Model X | $156,000 | Long Range | 505 km |
| Tesla Model X | $186,800 | Performance | 485 km |
| Tesla Model 3 | $73,900 | Standard Range Plus (rear-wheel drive) | 460 km |
| Tesla Model 3 | $94,200 | Long Range (dual-motor all-wheel-drive) | 620 km |
| Tesla Model 3 | $101,100 | Performance (dual-motor all-wheel-drive) | 560 km |
| VW e-Golf | $68,490 | 35.8 kWh | 220 km |
| Audi e-tron | $148,500 | 95 kWh | 417 km |
| Jaguar iPace | $144,900 | 90 kWh | 470 km |
| Mitsubishi Outlander PHEV | $50,990 | 12 kWh | 54 km and petrol |
| Hyundai Ioniq Plug-in | $53,990 | 8.9 kWh | 63 km and petrol |
| Audi A3 Sportback e-tron | $69,900 | 8.8 kWh | 50 km and petrol |
Current as of July, 2019.
Further information on pricing (including on-road costs) can be found at the respective manufacturer websites, along with information as to how driving range is calculated. This should be used as a starter guide and not considered an actual quote.
Picture credits: ChameleonsEye, Buffaloboy