Online banking has become a firmly entrenched component of banking service offerings, with consumers increasingly opting to go digital as a first port of call, and often reaching for a smartphone for the convenience of app access. The pace of digital migration has accelerated amid the rapid rise in smartphone usage, and when it comes to banking, digital-savvy consumers expect 24-hour access to a range of services.
Statistics New Zealand's Internet Service Provider Survey: 2016, released in October last year, reveals the ongoing growth of mobile phone internet connections, finding that there were 3,481,000 connections in New Zealand at June 30 last year, up from 3,287,000 year-on-year.
These connections cumulatively used 3,165 terabytes of data, an average of 900 megabytes per connection, which Statistics New Zealand notes "is equivalent to around 24 hours of music streaming on a mobile phone, depending on the quality of the streaming".
Amid this mobile internet take-up, and the growth of anywhere, any time connectivity, it has in turn become incumbent upon banking providers to maintain a suite of online and app services.
Going mobile for online banking
Released in December last year by Auckland University of Technology's Institute of Culture, Discourse and Communication, the Internet Trends in New Zealand 2007-2015 report, comparing findings from the five World Internet Project New Zealand surveys, sheds light on both wireless uptake and consumer use of online banking services.
The report notes that "the availability of new hardware and wireless and mobile devices has seen the steady growth in laptops, tablets and smartphones, and the range of apps now available has enabled people to conduct a wide range of activities", including online banking.
The report found that the percentage of internet users accessing the internet through a wireless device (handheld devices such as smartphones and tablets) had grown from 8 per cent in 2007 to 87 per cent in 2015.
It additionally found that online banking has reached 88 per cent of users (having grown from 72 per cent in 2007), with 29 per cent of users using their bank's online services every day.
The report notes that the "higher a person's self-rated ability to use the internet, the more likely they are to do their banking online".
Certainly, when considered in this context, for banks there is clear incentive to provide ease of access and use in delivering app services.
From the branch to online access: Is it time to go mobile with banking?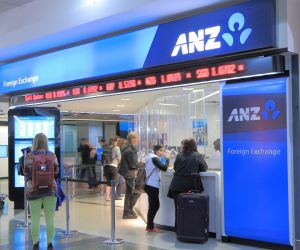 Consumers interested in using their smartphone for online banking will find a variety of information on different mobile services provided via the websites of respective banks.
Obviously a compatible smartphone will be needed (generally running an Android or iOS operating system), while it should also be kept in mind that older versions of operating systems may not be compatible with new banking app releases.
Once an app has been downloaded, consumers should take time to gain familiarity with its layout and learn how to use its services, while it is also important to understand what sort of security is provided, and what can be done to enhance security.
For some consumers banking apps may well be viewed as being indispensable, while others may prefer to continue doing their banking at their local branch.
As to whether it's time to leave the branch behind and go exclusively online, this will, of course, depend upon individual circumstances, and it may well be that apps do not cover the full suite of services required by some consumers.
For consumers keen on app access, it is certainly worthwhile looking around at the services on offer from banks and seeing how these services match up with their requirements.
What apps are on offer from banks?
The following is a selection of apps on offer from different banks, each respectively providing for a range of account management tools and services.
Westpac
Westpac offers users a number of different apps, providing a variety of services and financial information and management tools.
Westpac's apps include its Westpac One online banking app and CashNav money management app (both apps for Android and iOS), which tracks and categorises spending, and identifies spending trends (for eligible accounts linked to online banking).
"The Westpac One smartphone app has great online banking features and functionality, with some extra features as well – like the ability to transfer money between selected accounts without having to login," Westpac states.
The Westpac One app provides for customers to:
Check balances of selected accounts and transfer money between those accounts without having to login
Set up a five-digit PIN to access Westpac One, and set up Touch ID for access (available on the iPhone 5s and above)
Use Spending Meter to gain an insight into monthly spending patterns
Find an overseas Global Alliance ATM with Global ATM Finder
BNZ
BNZ states that its BNZ Mobile app (for Android and iOS) provides for customers to "check your balances at a glance and quickly move money as you need to with drag and drop", with fingerprint login/Touch ID available.
The BNZ Mobile app's tools include:
Check balances – including credit card, and track deposits and withdrawals for the last 30 days
Make a same-day payment to any New Zealand bank account and set up automatic payments
Login with an internet banking password, or set up a five-digit PIN, with Touch ID (Apple) and fingerprint login (Android) available for compatible devices
Top-up any Vodafone, Spark, Skinny or 2degrees prepaid mobile
Link a Trade Me account to make payments
Find the nearest BNZ store or ATM using a smartphone's location services
TSB Bank
TSB Bank's Mobile Banking app (for Android and iOS devices) provides a variety of services.
"With our mobile banking apps you can check your balances, make a payment, transfer money between your accounts and lots more, all while you're on the go," TSB states.
TSB's Mobile Banking app allows customers to:
See all their balances
Check what is going in and out
Pay a bill or someone they know
Move money between accounts
See balances without signing in
TSB states that customers can choose their own PIN code (between four and eight numbers) or sign in with a username and password.
ANZ
ANZ customers can access account services via ANZ's goMoney banking app (available for Android and iOS).
Via goMoney, ANZ customers have access to functions including:
View account balances and transaction history
Transfer money
Pay bills
Make secure payments to anyone with their mobile phone number
Happy surfing!