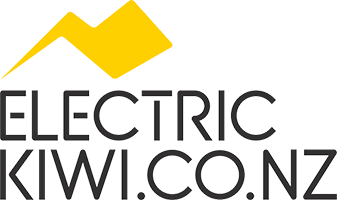 Electric Kiwi Review
Electric Kiwi describes itself as "an independent digital electricity company", supplying electricity to residential customers in a number of areas around New Zealand.
Stating that it is "here to give the status quo a shake", Electric Kiwi took its first customers on in December 2014, with it utilising smart technology in delivering its services.
"When starting out, we saw that electricity options were, in many cases, unnecessarily complex," Electric Kiwi states. "Multiple discounts, joining specials and one-off deals clouded the real price. And though smart meters were being rolled out across the country, few providers had taken up the challenge to do anything smart with them.
"We saw a gap for a company that could maximise smart technology to offer electricity that was cheaper, smarter and easy to manage."
Taking advantage of the new technology, Electric Kiwi states that in starting out it custom-built its systems from scratch.
"We took all aspects of our business online, and then began creating ways for customers to benefit every day from the extra information provided by their smart meter," Electric Kiwi says. "By analysing our customers' power use overall, we can optimise the cost of our wholesale electricity purchases, helping us to deliver low power prices, 365 days a year."
What's on offer from Electric Kiwi?
Consumers interested in joining Electric Kiwi can enter their address via the Electric Kiwi website, determining whether their area is serviced and, if so, the rates being offered.
Electric Kiwi has no sign-up fees or break fees, and states that it takes a few minutes to sign-up online.
Having invested in technology to analyse power consumption data every 30 minutes, Electric Kiwi says that it can buy smarter, passing the savings on to customers.
Electric Kiwi states that it will track customer savings, guaranteeing they'll save in their first year, calculated every day based on a comparison between the customer's Electric Kiwi bill and what they would have paid with their old power company or the biggest power company in their area.
"Electric Kiwi is so sure you'll save in your first year, we guarantee it," Electric Kiwi states. "In the unlikely event that you don't, Electric Kiwi will credit your account with the difference between what you paid and what you would have paid with your old power company."
Consumers can additionally calculate their annual savings by entering details from a recent power bill via the Electric Kiwi website.
Electric Kiwi also offers the Hour of Power, which provides for customers to choose 60 minutes of off-peak power, with all electricity used during that hour free each day.
"It's pretty simple really, you choose 60 minutes of off-peak power that suits your lifestyle," Electric Kiwi explains. "All electricity used during that hour is free each day. So go ahead, put on the washing machine, dryer and dishwasher all at once – it's on the house."
Customer service
A range of information can be accessed via Electric Kiwi's website, with Electric Kiwi addressing a number of topics via its FAQs.
Consumers can get in touch with Electric Kiwi via its online live chat service, and by sending a message or requesting a call-back via its website, with Electric Kiwi stating that its "team of friendly online experts are ready to get you sorted quickly".
Electric Kiwi is also active on social media platforms Facebook and Twitter.
"We have a team of friendly power experts based in our Auckland office ready to help with any queries via live chat, social media, email or call-back requests," Electric Kiwi states. "Electric Kiwi operates on a no-contracts basis – which means it's our job to keep you happy with low prices and awesome service."
Account management
Electric Kiwi states that "customers have a personalised online account which holds all their billing and power use information down to the half-hour".
When it comes to viewing Hour of Power savings, Electric Kiwi states that customers can login to their account at any time to track savings, with customer bills also showing how much electricity was used during the daily Hour of Power for the billing period.
Customers can login to their account to update their billing cycle, receiving bills weekly, fortnightly or monthly, and are able to access their payments history and download any of their previous bills.
Electric Kiwi, which sends all of its bills online, offers two payment methods: via direct debit or via credit/debit card.