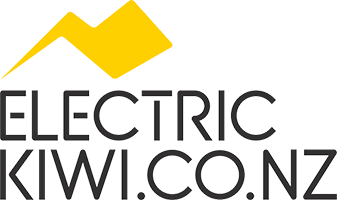 Electric Kiwi Review & Guide
Electric Kiwi describes itself as "an independent digital electricity company", supplying electricity to residential customers in a number of areas around New Zealand.
Electric Kiwi took on its first customers back in December 2014, when it began utilising smart technology to deliver its services. The power company said that it noticed power was an overly complex topic for many, and saw there was an opportunity to make "smart" use of smart meters, which were then being rolled out across the country.
Right from the beginning, Electric Kiwi has aimed to "maximise smart technology" to offer electricity that is cheaper, smarter and easy to manage. And voila – here Electric Kiwi is years later, revolutionising the energy industry with its free hour of power, along with other appealing features.
Taking advantage of the new technology, Electric Kiwi custom-builds its systems from scratch, with the goal in mind, to try avoid limited one-off discounts and joining specials and instead lower the price of power, overall.
What's on offer from Electric Kiwi?
Canstar Blue is well aware that Kiwis care about customer service, the ease of account management and value for money! So, let's look into how Electric Kiwi stacks up in these areas.
Electric Kiwi 'guaranteed savings'
Having invested in technology which analyses power consumption data every 30 minutes, Electric Kiwi says that it can buy "smarter", passing the savings on to customers.
Electric Kiwi guarantees you will save money with the power company, by tracking the cost of your previous provider against the amount you spend while with Electric Kiwi. It states in the unlikely event you don't save after 12 months, you will receive credit to spend.
All you have to do is send through a recent bill from your previous power company and Electric Kiwi will take care of it from there. If you don't send through the bill, Electric Kiwi will instead compare Electric Kiwi's pricing in that first year to the price you would have paid if you were with the largest power company in your area.
Consumers interested in joining Electric Kiwi can enter their address via the Electric Kiwi website, determining whether their area is serviced and, if so, the rates being offered.
Hour of Power NZ
Electric Kiwi offers the 'Hour of Power' feature, allowing customers to have a free hour of power, every single day! The great thing about this feature is that you can choose when you have your free hour, so you can take advantage and allocate the hour during your peak usage, when you use the most power. This means you can save money on power, during the remainder of the day.
From Electric Kiwi's calculations, you could save 15% of your power bill by simply running your washing machine and dishwasher, and having a shower, during the free hour of power each day. If your usual daily routine changes quite frequently, then don't worry, you can change the time of your free hour as often as you like.
"We took all aspects of our business online, and then began creating ways for customers to benefit every day from the extra information provided by their smart meter," Electric Kiwi says. "By analysing our customers' power use overall, we can optimise the cost of our wholesale electricity purchases, helping us to deliver low power prices, 365 days a year."
Electric Kiwi Pricing
Electric Kiwi says it has an honest, authentic approach to its pricing. Right from the get-go, the power company noticed there were a lot of "limited time only" deals on the power market, but that this clouded the real cost of power. So, the company wanted to offer cheap power, long term.
You can get an instant quote for power pricing on the Electric Kiwi website by entering your address. The result will give you an exact cost per kWh and fixed cost per day, within a matter of seconds! Rates can vary, depending on the area you live, but when entering in a specific Auckland address, the results say it will cost $0.2450 per kWh and $0.3000 per day if you were to sign with Electric Kiwi.
Electric Kiwi lists additional fees in a simple, no messing-about form on its website. Some of these costs include smart meter reconnection, meter accuracy test, meter relocation and broken payment arrangement fees.
Electric Kiwi Customer Service
Consumers can get in touch with Electric Kiwi through its online live chat service, and by sending a message or requesting a call-back via its website.
Electric Kiwi is also active on social media platforms Facebook, Instagram and Twitter, so you can contact through these platforms, or simply keep up to date with the here and now. The power company understands its job is to keep customers happy and customer service is a huge factor that influences this.
For common queries, Electric Kiwi addresses a number of topics with its FAQs section on its website so be sure to check here first before enquiring.
Electric Kiwi Account Management
Electric Kiwi customers can access their personalised online account, to do a number of things.
Through their online account, customers can update their billing cycle, receiving bills weekly, fortnightly or monthly, and are able to access their payments history and download any of their previous bills. Electric Kiwi customers can also view their billing and power use information right down to the half-hour.
When it comes to viewing Hour of Power savings, Electric Kiwi customers can log in to their account at any time to track savings. Customer bills show how much electricity was used during the daily Hour of Power, for the billing period.
Electric Kiwi sends all of its bills online and offers two payment methods – direct debit or manual credit and debit card payments.
Is Electric Kiwi right for me?
There are benefits to each and every power company, however, you may find there is a specific one that suits your specific situation! Electric Kiwi works on a no contract basis, has no sign-up fees or break fees, and states that it takes only a few minutes to sign-up online. A unique feature that Electric Kiwi brings to the table is its free hour of power. As well as this, Electric Kiwi guarantees a saving when you switch to them. If you feel as though you could benefit from the free hour of power, making use of the potential 15% saving each week, then Electric Kiwi could be an option for you!
You should always compare other features before signing to an electricity provider, as it can be tricky to get out of contracts when you're locked in. Lucky for you, Canstar Blue asks New Zealanders to rate their power company on a range of features, including overall satisfaction. Click below to see how Electric Kiwi performed.