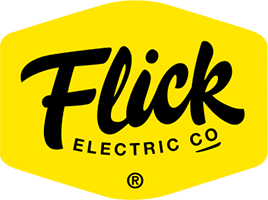 Flick Electric Co Review
Flick Electric Co is a proudly independent power company based in Te Whanganui-a-Tara (Wellington). Founded in 2014, it now powers over 25,000 Kiwi homes and businesses.
The company says it is "fighting for a fair and more transparent electricity industry so that Kiwis can take charge of their power". 
Flick Electric Co was the winner of Canstar Blue's Most Satisfied Customers Award | Electricity Providers 2020.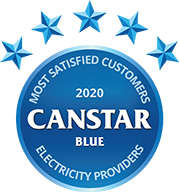 What's on offer from Flick Electric?
From starting out breaking ground by offering wholesale prices directly to New Zealanders, Flick now offers a range of power plans and tools to suit all lifestyles.
Flick's pricing plans and tools are designed to give you power over your power – whatever that looks like for you.
Pay a simple, fixed rate all day and night on their Flat plan, or shift your power usage to cheaper, off-peak times and save during the day, at night and on the weekend on their Off Peak plan.
Flick currently has one power plans – Fixie – as well as a suite of tools.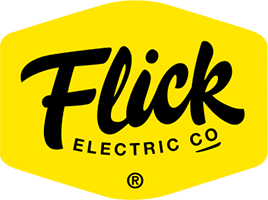 Fixie
Fixie is for those who want certainty over their bills. With Fixie you can set and forget, with a steady, fixed generation price for six months at a time.
Bill transparency gives you the full breakdown of your total power bill
If you're in a network area with peak/off-peak available, you are able to take advantage of cheaper network prices
Volt
Volt provides customers with predictable billing. You pay a regular amount to Flick each week to build up a stash of funds from which your power bills are deducted. This helps smooth out your bills year-round and means you're not slugged with a massive bill at the end of a billing period.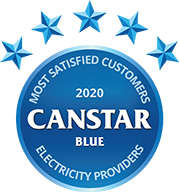 Flick App
Use Flick's app to monitor prices, manage your usage, and keep an eye on the carbon emissions generated from your household's electricity use. And if you're a grid-tied solar user, Flick's on your side, too – sell your solar back to the grid through their Home Generation scheme.
Customer service
Flick provides information on its services and pricing on its website, addressing different topics on its questions page. Consumers can get in touch with Flick via phone and email; there is also the option of submitting a contact form via the website.
Flick is also active on social media platforms Facebook, Instagram, LinkedIn and Twitter.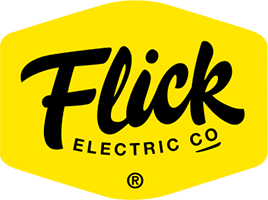 Control of your account
Flick customers can log in to their online account through the Flick website and can access a statement showing a breakdown of their electricity usage, costs and any other fees and charges, along with their invoices. Customers can also view bill amounts in the Flick app.
Flick offers flexible billing so you can choose whether to be billed weekly, fortnightly or monthly. Customers can pay bills via direct debit, either from a bank account or credit card.