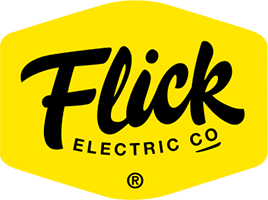 Flick Electric Review
Flick Electric, which is owned by "a group of locals who think consumers should be getting a fairer deal", utilises smart technology in providing electricity services for residential and business customers.
Flick Electric states that it "is the first NZ electricity company to use smart meter technology and proprietary software to give customers access to the real-time, wholesale costs of electricity".
"Our unique model gives Flicksters a fairer and more transparent way to buy power, and ultimate control," Flick Electric says.
Flick Electric states that it provides its customers bill transparency, with its bills breaking down every component of cost.
"We believe power prices should be honest and transparent, which is why every bill you receive from us will show you exactly who has charged you what to get the power to your place," Flick Electric states. "And using our custom technologies we'll work with you in unprecedented ways to help you control your power purchase."
What's on offer from Flick Electric?
Consumers will need a smart meter to join Flick, as in providing its customers the spot price of power Flick needs to be able to read customers' meters every half hour of every day.
"Flick's totally different from other companies because we pass through all of the wholesale costs of getting electricity to your place without any mark-up, then charge you a separate fee to look after you as your retailer," Flick Electric says.
"We split out all of the costs on your weekly bill so you can see exactly what you're paying for – including what we make. It also means our customers are making some huge savings, with the average Flickster saving $498 in the past year."
Flick's standard user and low user fees can be accessed via its website, while Flick also provides information on the average weekly bills for customers in different areas.
Consumers interested in joining Flick can do so via the Flick website, with it free to join and with no fixed-term contracts, with Flick stating that it only it takes three minutes to join.
Customer service
Flick provides a range of information on its services via its website, addressing different topics via its questions page.
Consumers can get in touch with Flick via phone and email, while a chat facility is also available via its website, and additionally have the option of submitting a contact form via the website.
Flick is also active on social media platforms Facebook and Twitter.
Account management
Via its Choice app, available for Android and iOS devices, Flick "shows what the price of power is doing in real time so you can choose whether to consume electricity or not".
"By shifting some of your power use to cheaper times of day, you can boost your savings even more," Flick states of the app. "This can be as simple as running your dishwasher when you go to bed, rather than straight after dinner."
The app additionally provides information on "which fuels are in the electricity mix at any given time, and their real-time carbon impact".
Flick customers can also login to their online account via the Flick website, via which they can access a statement showing their electricity usage, costs and any other fees and charges, along with their invoices.
Customers can pay their bills via direct debit, either from their bank account or credit card, with Flick sending an email every Tuesday with the bill amount, and taking payment on the Thursday.