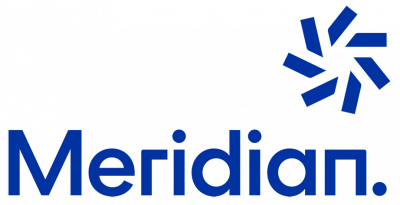 Meridian Energy Review
Electricity generator and retailer Meridian generates power from 100% renewable energy sources. Listed on both the NZX and ASX, the Meridian Group is one of New Zealand's largest listed companies and employs around 1000 people across New Zealand and Australia. The New Zealand government is its majority shareholder, at 51%.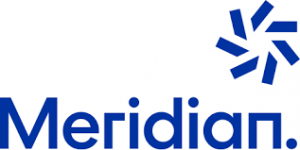 Meridian is New Zealand's largest generator, making power through wind farms, hydro stations and solar arrays. Meridian believes renewable energy is the only way forward for the future of the planet.
Meridian states that enough electricity is generated by its hydro stations to power around 1.4 million homes each year. Its wind farms generate enough electricity to power around 152,000 homes each year.
It's charitable work includes supporting KidsCan and the Kākāpō Recovery Program.
What's on offer from Meridian?
Meridian's website offers a bill-estimation tool, based on your street address and neighbours' electricity consumption. Currently, when you join, they'll throw in a $200 credit on your first bill to get you started.
When you join Meridian, you can choose to lock in your electricity rates for the length of your contract (a fixed plan) or keep it flexi with no fixed term contract (a variable plan).
You also pick whether you're a low or standard user of power. User options help you figure out which rates work best for your household. The general rule of thumb is that if your winter power bills are less than $200, you're a low user. Each year they'll check in to make sure you're on the right option.
Standard users: Use more than 8000kWh* of power per year
Low users: Use less than 8000* kWh of power per year
*This rises to 9000 kWh in some parts of the lower South Island.
If you have solar panels with a rated capacity of up to 10kW, Meridian will buy your excess power.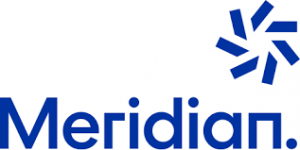 Electric vehicle? Meridian has you covered
If you drive an electric vehicle, Meridian has a special pricing plan for you that gives you lower rates for charging your EV at night. If you sign up for three years, you get guaranteed energy rates, a $300 bill credit and a free smart meter install, if you don't have one already (at time of writing, 20 June 2021).
Account management
Meridian's online service provides customers with a range of account management and monitoring tools via the Meridian website and a smartphone app.
You can view your bill online to:
See a copy of your bills.
Pay for all or part of your bill.
Set up a monthly amount to pay your balance each month.
Meridian's customers can choose to pay using LevelPay, which uses a billing average calculated every six months to spread the cost of power evenly throughout the year. Payment can be made either monthly, fortnightly or weekly by direct debit.
---
You should always compare features and providers before signing up for an electricity plan. Fortunately, Canstar Blue rates power companies on a range of features, including customer satisfaction and value for money. Click below to see how Meridian performs.