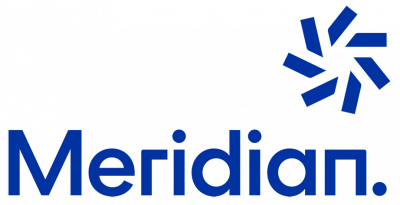 Meridian Energy review
Electricity generator and retailer Meridian Energy generates power from 100 per cent renewable energy sources, stating that it's "committed to meeting future energy needs with renewable energy and helping to minimise the electricity industry's contribution to climate change".
Meridian Energy, which provides residential and business services, is New Zealand's largest electricity generator, generating more than 30 per cent of New Zealand's electricity from its different generation assets.
Meridian Energy states that enough electricity is generated by its hydro stations to power around 1.4 million homes each year, with its wind farms generating enough electricity to power around 152,000 homes each year.
"Continuing global population growth and resource scarcity have only increased the importance of including community, customer and environmental interests in our business planning," Meridian Energy states of its approach.
"We've developed a sustainability framework to help us focus on areas where our core business activities impact the external world, and where we can positively influence outcomes."
What's on offer from Meridian Energy?
Meridian's website offers a bill-estimation tool, based on your street address and neighbours' electricity consumption.
Consumers can choose between fixed-rate pricing (with the charge and network charge each month fixed for the term of the contract) and variable pricing (no fixed-term contract, but Meridian is able to change rates with 30 days' notice).
Meridian Energy advises consumers to choose fixed-rate pricing when:
Some certainty is wanted to help budget, even if it means paying a bit more now than on variable pricing
They are happy to sign up to a contract of up to three years
Meridian advises that consumers should choose variable pricing when:
They don't want to be tied into a contract
They're happy for rates to change (with 30 days notice)
With regard to its Low User option, Meridian states that for consumers using less than 8000 units a year at their primary residence (9000 units in parts of the lower South Island), that it may be the best option, as opposed to its Standard User option.
Under its Low User and Standard User options, Meridian advises that consumers pay:
Low User
A lower daily fixed charge
A higher variable charge for each unit of electricity used
Standard User
A higher daily rate
A slightly lower rate for each unit of electricity used
Additionally, Meridian offers buyback rates for households with solar that generate more electricity than they use.
Account management
Meridian's online service provides customers with a range of account management and monitoring tools  via the Meridian website and a smartphone app.
Customers with a smart meter can:
pay your bill and see their account balance
check how much power they've used
set up an email alert if they're tracking towards a high bill
keep their account details up to date
export their power or billing data
Meridian's customers can choose to pay using LevelPay, which uses a billing average calculated every six months to spread the cost of power evenly throughout the year. Payment can be made either monthly, fortnightly or weekly by direct debit.