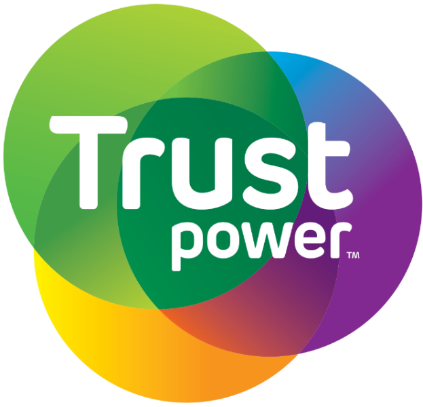 Trustpower Review
Energy and telecommunications company Trustpower's history dates back to Tauranga's first power station in 1915. Since then, they've grown into one of New Zealand's largest energy and telecommunications companies.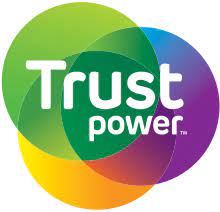 In addition to providing electricity to 270,000 residential and business customers nationwide, Trustpower operates 38 hydro power stations across 19 hydroelectric power schemes in New Zealand.
Trustpower states: "We have a strong focus on sustainable, renewable electricity generation using hydroelectric power stations. Our business innovation goals mean we are continually seeking to make efficiencies, and minimise our impact on New Zealand's environment."
What's on offer from Trustpower?
Consumers interested in Trustpower electricity can search for available plans by entering their address via its website, which will bring up the applicable rates.
While Trustpower does offer just electricity plans, it heavily promotes its My Plan bundles, which allows customers to save by adding additional utilities:
Gas
Broadband
Home phone plan
Mobile – up to four plans
If you sign up online, Trustpower currently offers a $50 account credit.
Broadband Rewards
If you bundle broadband with your power, Trustpower offers a range of rewards. Depending on your internet plan, there are free UHD Samsung TVs, soundbars and fridges on offer. There are also options allowing you to pay extra for fridge and TV upgrades.
Solar Buddies
Trustpower's Solar Buddies is a scheme for customers who have solar panels. You can either sell your extra solar electricity back to Trustpower, or sell it on to nominated buddies at a rate you agree with them. (Conditions apply).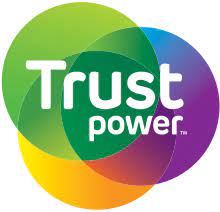 Customer service
For consumers seeking further information on Trustpower's offers, a range of information is available via its website's FAQs page. You are also able to search for specific topics via its website search engine.
Consumers can get in contact with Trustpower by phone. Trustpower provides a live chat function via its website, while written enquiries can also be submitted via its website. Trustpower is active on social media websites Facebook and Twitter, too.
Account management
Online accounts can be accessed via the Trustpower website or app. Via Trustpower's online account service, customers can access services including:
View and pay their bill online
Make one-off credit card payments
Check their balance
Choose the due date for payments each month
Power and gas graphs allow you to monitor your usage figures and charges
Trustpower customers have the choice of different payment methods, including:
Debit or credit card
Direct debit
Automatic payments – made from a bank account weekly, fortnightly or monthly
SmoothPay – paying a fixed amount by direct debit, weekly, fortnightly or monthly, with Trustpower assessing usage and fixing the direct debit amount to match
Online and phone banking
Trustpower app
Bank transfer
In person at an NZ Post shop
---
You should always compare features and providers before signing up for an electricity plan. Fortunately, Canstar Blue rates power companies on a range of features, including customer satisfaction and value for money. Click below to see how Trustpower performs.