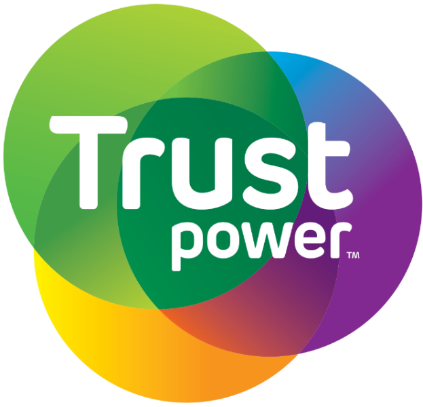 Trustpower electricity review
Energy and telecommunications company Trustpower states that across all its operations it is "committed to sound, responsible innovation and service excellence".
Tracing its history back to Tauranga's first power station in 1915, Trustpower says that it has since "grown into one of New Zealand's largest energy and telecommunications companies", with Trustpower itself, a publicly owned company listed on the New Zealand stock exchange, founded in 1993.
In addition to providing electricity to residential and business customers, Trustpower operates 38 hydro power stations across 19 hydroelectric power schemes in New Zealand, with it also having one diesel power station, which it states is occasionally used for transmission support.
Trustpower states that its "purpose is to improve the lives of people in the communities we serve, by providing access to utilities that deliver comfort, convenience, connectivity and value".
"Our future direction is to grow Trustpower to be a household name in the communities in which we operate," Trustpower states.
"We'll be as good at delivering smart telecommunications to people, and irrigation to farmland, as we are at supplying electricity. We'll also be a major player in the evolving carbon market. Yet we'll still be the same people – friendly, efficient and famous for our customer service."
What's on offer from Trustpower?
Consumers interested in Trustpower electricity plans can search for available offers by entering their address via its website, which will bring up the applicable plans and rates.
For consumers seeking to determine if they should opt for a low user plan (for consumers with electricity usage under 8,000 kWh a year, or under 9,000 kWh in parts of the lower South Island) as opposed to a standard user plan, Trustpower provides a calculator via its website, helping to estimate energy usage levels.
With Trustpower also offering gas, internet and phone services, consumers additionally have the option of signing up for these services via its website's My Plan Builder function.
Trustpower states that it has "plans and services to suit everybody, from power-only plans, to multiple utilities (power, gas, broadband and phone)".
"With Trustpower, it's easy to bundle your power, gas, internet and phone," Trustpower states of its bundled offerings. "You'll gain a discounted price compared to getting the services individually, so you'll save money."
Customers will also receive up to a 15 per cent prompt payment discount when their energy bill payment is received in full, by or before the due date (up to 13.5 per cent if paid by credit or debit card).
Trustpower additionally buys back excess generation from households that have small-scale domestic generators, such as solar panels, under a 10 kW capacity, subject to certain conditions.
Customer service
For consumers seeking further information on Trustpower's offers, a range of information is available via its website's FAQs page, with consumers also able to search for specific topics via its website search engine.
Consumers can get in contact with Trustpower by phone, with Trustpower also providing a live chat function via its website, while written enquiries can also be submitted via its website. Trustpower is additionally active on social media websites Facebook and Twitter.
"Providing genuinely helpful customer service is a top priority for all of us at Trustpower," the company says. "Our customers often say that getting the basics right is what matters, we agree 100 per cent.
"Wherever you are in New Zealand and whatever your choice of power, gas, phone or internet services, our commitment is to get the basics right for you. That means delivering what you need, when and how you need it. And promising you that our people will always care."
Account management
Customers can register for online account access via the Trustpower website, via which they are provided a number of account management and monitoring tools.
"By having online access to your account, you can make best use of your power and data, to help you make efficiencies and savings," Trustpower states. "You can tailor your account to suit your own preferences, such as choosing the due date for your payments."
Via Trustpower's online account service customers can access services including:
View and pay their bill online
Make one-off credit card payments
Check their balance
Choose the due date for payments each month
"If you wish, each month, you can monitor your usage and costs for your Trustpower services," Trustpower states. "Graphs highlight all key information, with details that can help you keep your costs under control.
"Power and gas graphs allow you to see the latest month's usage and cost. You can compare graphs to the previous month, and to the previous year."
Trustpower customers have the choice of a number of different payment methods, comprising:
Debit or credit card
Direct debit
Automatic payments – made from a bank account weekly, fortnightly or monthly
SmoothPay – paying a fixed amount by direct debit, weekly, fortnightly or monthly, with Trustpower assessing usage and fixing the direct debit amount to match
Online and phone banking
In person at an NZ Post shop
Cheque via mail