Canstar Blue reveals the winners of its Most Satisfied Customers awards for Natural and Bottled Gas providers in New Zealand.
Gas is a popular pick for fuel in Kiwi homes. Be it piped in via a mains supply or delivered in bottles, gas is a versatile and cost-effective fuel around the house. In the kitchen it's great for sizzling like a chef, in bedrooms and living areas for keeping everybody toasty, and in bathrooms it provides endless steaming-hot water. 
As gas is an essential utility, it's important that gas suppliers offer their customers a 100% reliable service at an affordable price. So, to help Kiwi consumers in their search for the best gas supply, Canstar surveys gas providers and rates them for customer satisfaction.
In this year's battle of the gas providers:
Rock Gas has taken out Canstar Blue's award for Most Satisfied Customers | Bottled Gas
Energy Online has won Canstar Blue's award for Most Satisfied Customers | Natural Gas
To decide which gas supplier (for both natural and bottled gas) offers the best level of customer satisfaction, each was rated across the following categories:
Overall Satisfaction

Bill and Cost Clarity

Customer Service

Focus on Environment and Sustainability

Tools and Advice

Value for Money
Rock Gas: Canstar Blue's Most Satisfied Customers | Bottled Gas

Coming out on top and taking out Canstar Blue's award for Most Satisfied Customers | Bottled Gas is Rock Gas. It's the second straight win for Rock Gas, which deserves extra kudos for achieving back-t0-back victories in our awards. In addition to winning 5 Stars for Overall Satisfaction, Rock Gas also scores 5 Stars for Value for Money, Customer Service, and Bill and Cost Clarity. 
Energy Online: Canstar Blue's Most Satisfied Customers | Natural Gas 

In our award for natural gas supplier, Energy Online wins our top award for Most Satisfied Customers. It achieves the feat on the back of top 5-Star ratings for Overall Satisfaction, Value For Money, Customer Service and Focus on Environmental Sustainability. It also pulls in 4 Stars for Bill and Cost Clarity and Tools and Advice.
What Kiwis are looking for
Price point is always a big pull for any product. And in our Bottled Gas category, for 31% of our respondents Value for Money is the greatest driver of satisfaction. In our Natural Gas survey, the result is similar: 28%.
Customer Service is also an important factor when dealing with utility providers, and it is the second-most important factor driving satisfaction across both our gas ratings. In the Bottled Gas category, a quarter of respondents cite it as the most important factor, and in Natural Gas: 21%.
Kiwis are price conscious
In our Bottled Gas survey, 28% of respondents say they use gas for economy reasons, and for Natural Gas: 29%. Of those using bottled gas, just 39% say they feel their provider gives them a good value for money, and 41% say they're satisfied that they get a good deal on gas. This indicates that well over half of all Bottled Gas users should be looking for a better deal!
For Natural Gas, 21% of respondents say their gas supplier gives them the tools and advice they need to help use their gas efficiently. However, fewer respondents seem to understand the benefits of switching to gas to save money, or how to find a better deal on their gas supplier.
Only 10% have switched to gas as a fuel to save money, and just less than a quarter of respondents have looked for a better deal online.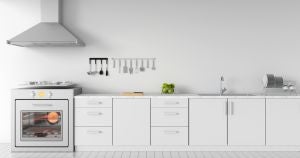 This is where Canstar can help, by doing the comparison work for you. So if you're interested on getting the best deal on your gas supply, click on the button below for the full results of our natural gas survey, or the linked button above for our bottled gas results.
Natural Gas Advantages
Here are the main advantages of natural gas:
Practical and reliable: a source of energy with a constant flow of supply direct to the home

Cheaper running costs: can be less expensive then electricity for cooking, hot water and heating

Less harsh on the environment: emits slightly less carbon dioxide than bottled and other fossil fuels
Natural Gas Tip: Only use a licensed gas fitter to install appliances and keep all applications maintained in accordance with the manufacturer's warranty. Also, keep an eye on your gas meter or pipes for any damage that may disrupt gas supply.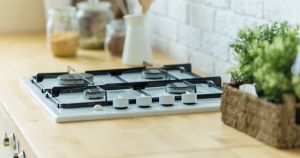 Bottled Gas Advantages
Here are the biggest advantages of bottled gas:
Portability: can be moved around, transported and stored if or when required

Higher heat: burns at a higher temperature for greater cooking efficiency

Great for rural customers: ideal for those who live in regional areas or without access to natural gas lines
Bottled Gas Tip: If you don't know how much gas is left in your LPG cylinder, try pouring hot water down it. After a minute or two, place your hand on the cylinder and the area that's cool to touch indicates its gas level.
Enjoy reading this article?
You can like us on Facebook and get social, or sign up to receive more news like this straight to your inbox.
By subscribing you agree to the Canstar Privacy Policy