Who is Les Mills and Les Mills International?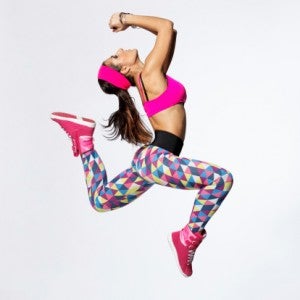 If you have ever stepped foot in a gym you have probably stepped, pumped, jammed, vived, attacked or at least read on the aerobics menu the name "Les Mills". So who – or what – is Les Mills?
As a business, Les Mills International is a New Zealand success story: the world's largest provider of choreographed fitness routines set to music. Interestingly, Les Mills is also a person, being the name of the company's founder's father. The self-proclaimed mission of the business is to create a fitter planet, and with five million  people in 80 countries taking part in a Les Mills group fitness class each week, it would seem that the business is delivering on its goal. The group even won our 2014 award for Most Satisfied Customers for Gyms.
Where did it start?
The business was founded in 1997 by Phillip Mills, and named after his father, a four-time Olympian and owner of an Auckland chain of gyms. Whilst the business was not founded until 1997, the Les Mills World of Fitness gyms were started in 1968 and Phillip entered that business in 1980. He soon realized the popularity of exercising to the beat of music, and from the original PUMP class to 13 different disciplines today, group exercise has never been the same – or so good.
Why is it popular?
Who doesn't like exercising to music! Many of us do and, according to a recent meta-analysis of published literature on the topic of music and exercise by Dr Peter Terry of the University of Southern Queensland, many of us find our performance improved by the addition of a beat. Exercising to music could even potentially boost your brain power as well.
While anyone can crank up the stereo and dance around though, the winning formula for Les Mills International is in providing the complete package: carefully-choreographed routines developed and reviewed by a panel of experts, routines that stay fresh by changing regularly, instructor training and a ready-to-go marketing package for the licensing gyms.
As previously mentioned, the mission of Les Mills International is to create a fitter planet. It's off to a good start – but with the 2012/13 New Zealand Health Survey finding that 31% of adults (aged 15 years and over) were obese and a further 34% overweight, there is still a way to go. At least the journey is to the beat of some good music.