Wondering where to find a new pair of glasses or contacts? Look no further. Canstar Blue's 2021 optometry award rates major optometry chains to discover the best place for you to take care of your sight.
More than half of New Zealanders use either prescription eyeglasses or contacts. Sight is something we often take for granted until we need specs, but thankfully these days there are plenty of styles to choose from. Commonly they're worn as a fashion statement (sometimes even by those with envied 20/20 vision).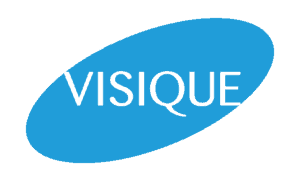 It could be because specs equal smarts. A link has been found before between higher levels of intelligence and people who need to wear glasses. The study, the largest of its kind ever conducted, found intelligent people are 30% more likely to have genes linked to poorer eyesight.
According to the NZ Association of Optometry, over 1 million eye exams are performed by optometrists around the country each year. On average, 60% of people seeking an examination will be expected to need prescription glasses or contact lenses.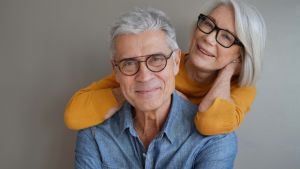 But with so many optometry outlets in NZ, who to trust with your eyes? As part of our mission to inform consumers of the best NZ has to offer, Canstar Blue canvassed the opinions of 1109 New Zealanders who had used a national chain of optometry stores within the last three years. To decide which optometry store offers the best level of customer satisfaction, each was rated across the following categories:
Accessibility of Store

After Sale Service

Customer Service

Range of Products Available

Service and Advice

Value for Money
Coming out on top is Visique, scoring 5-Star ratings for Overall Satisfaction, Customer Service, Service and Advice, After Sale Service and Range of Products Available. Specsavers also scores well across the board with 5-Star ratings in three categories.
Picking an optometry store: What Kiwis look for
Whether they are picking a new style of frames, trying contacts for the first time, or having an eye test, Kiwis want tip-top service. It makes sense, then, that the main driver of customer satisfaction in our survey is Service and Advice, at 24%. Customer Service follows at 22%, and Value for Money at 21%.
How often do I need an eye test?
Most optometrists recommend that you book an eye test at least every two years. However, if you notice any difference in your vision, fall into a certain age group, or have started experiencing any uncomfortable symptoms, you should book in sooner. In Canstar Blue's survey, 32.4% say they have annual eye tests, and 52.9% think eye tests should be mandatory for drivers.
All Kiwi children aged 15 and under are eligible for free vision checks. These usually occur at birth, at their B4 School Check (through their Well Child provider, like Plunket) and at school, between the ages 11 of 12 years. If any problems are found, your child will be referred for a full assessment.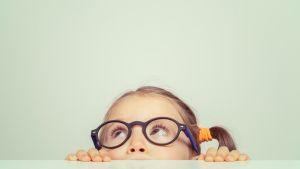 Are glasses or contacts better?
The choice between glasses or contacts comes down to personal preference. But there are pros and cons to each. Glasses are great because they're easy to slap on and not worry about. But contacts are less obtrusive. Although they can be tricky to put in, can dry out, and sometimes aren't as comfortable if you're looking at a computer screen all day.
Though there's no harm in trying both. Generally, your optometrist will allow you to trial contacts to see how they fit with you. In our survey, 84% say they wear glasses, 4.9% contact lenses and 11.2% a combination of both.

How much are glasses and contacts?
Again, this varies. Glasses have been known to be a pretty expensive purchase, but there are a variety of affordable options out there now. The cost will also depend on your prescription strength, of course. If it's a weak prescription, this will cost less than one for someone who has, say, an astigmatism and a stronger prescription.
Of those Canstar Blue surveyed, the yearly average spend for glasses is $454, and contacts $289. And not many respondents have given too much thought to the idea of laser surgery: 52.9% say they've never thought about having it, and 13.7% say they haven't had laser eye surgery because they aren't comfortable with the idea.
But regardless of whether you want a pair of glasses, an eye exam or contacts, know you're in safe hands with Visique. Check out our full optometry ratings report and compare other providers on the market by clicking the button below!
Enjoy reading this article?
You can like us on Facebook and get social, or sign up to receive more news like this straight to your inbox.
By subscribing you agree to the Canstar Privacy Policy