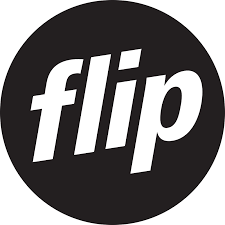 Flip Broadband
Is Flip's single, no-frills unlimited fibre broadband plan enough to make you want to flip?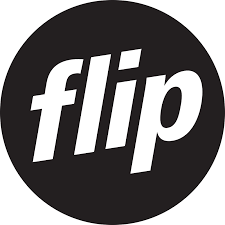 Although Flip is a small brand, it's part of the international telco company Vocus, which in NZ also owns Orcon, Slingshot and Stuff Fibre.
Flip offers customers one, low-cost unlimited fibre plan:
Unlimited Plan
$15/week ($65/month) – 50mbps/10mbps for those on Chorus network. 30mbps/10mbps for everyone else.
A one-off set-up fee of $20 applies. You can either BYO router or, for a one-off postage & handling fee, Flip provides a free refurbished router for the length of your rental term. If you do not return the modem at the end of your contract, you will be charged $100.
How does Flip broadband compare?
The majority of the big broadband providers don't offer unlimited fibre plans with speeds less than 100mbps/20mbps. The only provider in Canstar's research that offers a plan comparable to the speeds offered by Flip is Skinny, which has a 30mbps/10mbps unlimited plan that works out at about $16.85/week.
However, the following table is a comparison of standard 12-month broadband plans from NZ providers. All plans are for 100mbps/20mbps with no home phone line. Unless indicated as an extra, all include a router, although a $15 one-off delivery fee can apply.
NB: Most deals include early termination fees, should you break your contract early.
Broadband provider

Unlimited Broadband Deal
$ Per Month

MyRepublic

$75

Skinny

$78

Bigpipe

$79

Stuff Fibre

$79.95*

Slingshot

$85*

Now

$85 (+$120 router)

2degrees

$89*

Orcon

$89.95*

Contact

$89.99*

Spark

$90*

Vodafone

$93*

Trustpower

$94* (2-year contract)
* $15 one-off modem delivery fee
What's the deal with Flip broadband?
Although Flip's speeds are half those offered by more the more expensive services shown in our above comparison grid, 50mbps is still more than fast enough to watch Netflix, which requires just 5mbps for HD quality and 25mbps for Ultra HD. Add to this:
No lock-in contracts or break fees (although a 30-day cancellation period applies)
Pay weekly/fortnightly
And Flip broadband is a credible choice for those seeking the cheapest, no-frills broadband with no long lock-in contracts.
---
To help Kiwi consumers choose the best broadband providers, Canstar surveys thousands of broadband customers and asks them to score their providers across categories including Value for Money, Network Performance and Customer Service. To read the results of our full research and to find out more about NZ's best broadband providers, just click on the big button below: