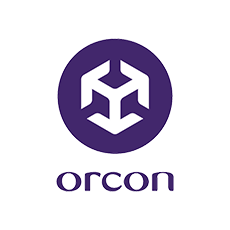 Review of Orcon broadband plans
Shopping around for a new internet deal can be like pulling teeth out, but it doesn't have to be that way. Often with a lot of providers you get some fiddly internet plan and minimal support, but with Orcon this is not so. With broadband entertainment packages and a call centre with considerate hours of 8.30am-10pm, Orcon is well-suited to become your one stop shop for all things internet and entertainment. But how do Orcon's plans stack up in the value stakes? Keep reading below to see what Orcon offers and how it compares to other NZ broadband providers.
Orcon Broadband Internet Plans
Broadband Connection
Data
Price From Per Month
Homeline
100GB
$85
Unlimited
$95
Naked
100GB
$80
Unlimited
$90
Gigatown with Xbox One S included
Unlimited
$135
Gigatown with Apple TV
Unlimited
$90 (included at no extra cost)
Source: Orcon website
As you can see, Dunedinites get the most 'bang for buck' out of their plans, as it's customary for Orcon – and most providers – to provide ADSL, VDSL, fibre and Gigatown speeds at no extra cost per month. In this case, Dunedin sees gigabit speeds for the same price as someone who can only connect to good old ADSL. Furthermore, Dunedinites also get unlimited data as standard, which is probably a godsend considering the fast speeds on offer. Orcon plans include:
Unlimited national calling for an extra $5 a month (Homeline plans)
Naked broadband (no calling) from $80
The temptation to upgrade to unlimited internet as it's only an extra $10 a month
With Orcon, you also benefit from free installation and a free compatible modem/router in many cases. Dunedinites benefit once again, with an Xbox One S pack available, or Apple TV at no extra cost.
However, with all plans you'll be tied in to a 24 month contract
The home phone packs are as follows:
The standard inclusion consists of free national calls to a maximum of one hour
$13 a month gets you unlimited calling to six countries as well as domestically: Australia, UK, USA, South Africa, India and China
$26 a month to 17 nations, including large European and Asian nations
Landline-to-mobile minutes available from an extra $10 a month
Voicemail, caller ID and call waiting for an extra $4 a month
Family safety internet filter (free for first 12 months, then $5 a month thereafter)
Evidently, Orcon offers some enticing plans with no extra cost for better connections and speeds. Furthermore, for those living in Dunedin you get access to some exciting entertainment packs for the full 'home entertainment' experience. Let's see how Orcon stacks up against the competition.
How does Orcon internet compare to other providers?
We know Orcon is competitive, but how does it really stack up when compared to other NZ broadband providers?
Provider

(Naked Internet or Homeline)

Price Per Month From

(Unlimited data)

Orcon
$90
2 Degrees
$59*
Flip
$69
Skinny
$58*
Slingshot
$79.95
Spark
$94.99
Vodafone
$94.99
*Conditional/promotional price only – expect prices to rise in the second year.
As you can see, Orcon compares pretty well against some of the bigger guys, but is a bit lacking when it comes to smaller players like Flip and Skinny. 2Degrees also comes into the picture with prices starting at just $59, but keep in mind that this for the first year only – it will subsequently increase in price to $95 in the second year of your contract. That said, any discount is better than no discount.
Furthermore, for people in 'Gigatown', Orcon includes Apple TV at no extra cost. As you may know, Apple TV is one of the better ways to turn your TV into a smart one. With it you can stream Netflix (you'll need a subscription still), rent and buy movies in the App Store, and not to mention buy games also through the App Store. Apple TV represents a great 'entertainment hub' and it's promising to see that Orcon has included it for residents of Dunedin.
Also for Dunedinites, Orcon has made a plan that includes an Xbox One S for $135 a month, including unlimited internet. This way, you can be online gaming and hijacking cars in Grand Theft Auto all in one convenient package. Ordinarily this console would cost around $600-$700 at retail price, so it's promising to see you can get it for about an extra $45 a month. In terms of entertainment, Orcon comes out ahead of the pack, as there doesn't seem to be much competition at all in this regard.
Orcon compares well with the 'mainstream' providers, but there are a couple of smaller providers such as MyRepublic that offer some enticing plans – one that even includes a free PlayStation 4!
For example, with MyRepublic you can get unlimited fibre internet for about $50 a month
This is an introductory rate for six months that will increase to about $100 for the following 18 months of your contract
The 'Free PS4' offer is available for Dunedinites from about $135 a month
Often, it can pay to look at smaller providers such as MyRepublic as they frequently offer competitive plans and entertainment packages.
Is Orcon internet good value for money?
Orcon – while not particularly cheap – often streaks ahead of the competition for its entertainment bundles, free installation and lengthy call centre hours to sort out all manner of issues that may arise. While its internet bundles alone don't scream 'bang for buck', Orcon can be forgiven as it offers fast speeds at no extra cost, and things like Apple TV for free with certain customers. The next time you're shopping around for a plan, it can be worthwhile to have a look at some smaller providers, but Orcon in any case is well worth a look into.