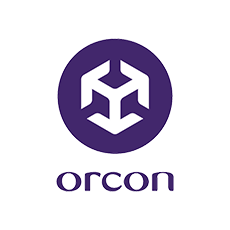 Orcon Broadband Review
Orcon has been offering internet services since the late 1990s, and has been at the forefront of delivering new internet technology to Kiwi consumers. It's now owned by Vocus, the same company that owns Slingshot and Stuff Fibre.
Orcon only provides unlimited broadband plans:
Unlimited ADSL/VDSL
$89.95 per month on a 12-month contract
Unlimited Fibre
$89.95/month – 100mbps/20mbps
$94.95/month – 900mbps/450mbps
$199.95/month – 4000mbps/4000mbps (+$199 installation of new ONT required)
Extras:
ADSL/VDSL with added UE Boom 3 wireless speaker for $5/month on 24-month contract
Apple TV 32GB on 24-month fibre contracts
Bring your own router for a $25 credit
Google wi-fi rental $5 per pack
How does Orcon broadband compare?
The following table is a comparison of standard 12-month broadband plans from NZ providers. All plans are for 100mbps/20mbps plans with no home phone line. Unless indicated as an extra, all include a router, although a $15 one-off delivery fee can apply.
NB: Most deals include early termination fees, should you break your contract early.
Broadband provider

Unlimited Broadband Deal
$ Per Month

2degrees

$75*

Skinny

$78

Bigpipe

$79

MyRepublic

$79

Vodafone

$83*

Stuff Fibre

$84.95*

Slingshot

$84.95*

Now

$85 (+$120 router)

Nova Energy

$89

Orcon

$89.95*

Contact**

$89.99*

Spark

$90*

Trustpower**

$94 (2-year contract)
* $15 one-off modem delivery fee / **Only available as part of a power bundle (Prices correct as of 29/06/21)
What's the deal with Orcon broadband?
On top of Orcon's lightening fast broadband deals, it also offers great value bundles:
Add your power and get a

10% bundle discount

on both your broadband and power

Add a phone plan and get a $5 monthly discount
Orcon offers a range of phone and power plans that you can use to bundle with your Orcon broadband.
---
To help Kiwi consumers choose the best broadband providers, Canstar surveys thousands of broadband customers and asks them to score their providers across categories including Value for Money, Network Performance and Customer Service. To read the results of our full research and to find out more about NZ's best broadband providers, just click on the big button below: