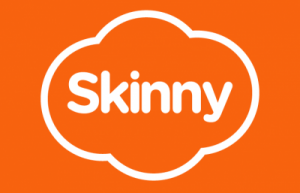 Skinny Broadband
Here's the skinny on Skinny's broadband options to see whether you could trim the fat with a new plan.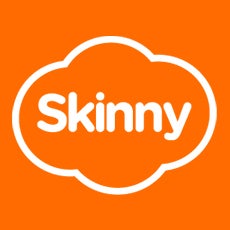 Skinny Mobile offers both mobile phone plans and broadband plans. In fact, Skinny is Canstar's 2020 award winner for Most Satisfied Customers | Mobile Prepaid Plans. While Skinny's perhaps best known for its no-frills prepaid plans, it offers a great range of broadband plans across wireless and unlimited fibre, including an ultra-fast 900mbps/500mbps option:
Wireless Plans:
60GB Plan
$39/month
120GB Plan
$49/month
Uncapped Plan
$65/month
All of Skinny's plans require the use of a Skinny modem, which costs $99. The modem is provided free if you sign up for a 12-month unlimited fibre plan. Skinny Wireless 4G Broadband plans use Spark's 4G network. So you can expect a solid broadband connection that's similar to a 4G connection. That means the speed on your connection should be higher than ADSL broadband but generally slower than fibre.
Unlimited Plans:
$73/month – 30mbps/10mbps
$78/month – 100mbps/20mbps
$88/month – 200mbps/20mbps
$98/month – 900mbps/500mbps
All the above plans offer a Skinny Smart Modem for free on a 12-month contract. Otherwise you'll need to purchase one for $99 and pay a $49 connection fee. You can't use your own modem on Skinny unlimited plans.
How does Skinny broadband compare?
The following table is a comparison of standard 12-month broadband plans from NZ providers. All plans are for 100mbps/20mbps with no home phone line. Unless indicated as an extra, all include a router, although a $15 one-off delivery fee can apply.
NB: Most deals include early termination fees, should you break your contract early.
Broadband provider

Unlimited Broadband Deal
$ Per Month

MyRepublic

$75

Skinny

$78

Bigpipe

$79

Stuff Fibre

$79.95*

Slingshot

$85*

Now

$85 (+$120 router)

2degrees

$89*

Orcon

$89.95*

Contact

$89.99*

Spark

$90*

Vodafone

$93*

Trustpower

$94* (2-year contract)
* $15 one-off modem delivery fee
What's the deal with Skinny broadband?
Skinny has a couple of extra tidbits that are noteworthy:
Their most expensive plan, Unlimited Fibre Ultra, offers eyewatering speeds at an impressive price point $98/month
30-day money back guarantee for network performance
The flexibility of not having to opt for a fixed 12-month contract
---
To help Kiwi consumers choose the best broadband providers, Canstar surveys thousands of broadband customers and asks them to score their providers across categories including Value for Money, Network Performance and Customer Service. To read the results of our full research and to find out more about NZ's best broadband providers, just click on the big button below: