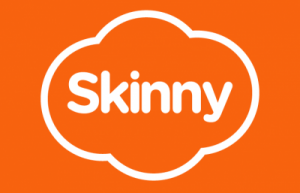 Skinny Broadband Plans Review
Choosing a broadband plan is often neither fun nor interesting, but it doesn't have to always be this way. Skinny Mobile offers both mobile phone plans and broadband plans. In fact, Skinny achieved five-stars for overall satisfaction for broadband in 2018 and also smashed it out of the park for its mobile phone plans. While its broadband plans are arguably less of a focus, it still offers a range of interesting broadband plans as a good alternative to the bigger Kiwi providers. So let's get the skinny on Skinny's broadband plans and see whether you can trim the fat with a new plan.
Skinny Broadband Internet Plans
Connection Type
Data Included
Price from Per Month
Wireless 4G
60GB
$39
120GB
$49
300GB
$59
ADSL, VDSL and Fibre
Unlimited
$73
As you can see, Skinny offers an incredibly concise range of plans, with two of them using 4G wireless internet, and one being fixed-line.
Wireless internet can be had nearly anywhere and is on the Spark network.
ADSL, VDSL and fibre connections are heavily location-dependent with those in metro areas benefiting most from high-speed fibre connections. All connections are the same price.
Fixed plans come with a 12-month contract, with the fixed plans priced at $73, which includes a modem.
The no-contract option incurs a $99 modem fee.
Skinny claims to offer "broadband at skinny prices", and this certainly rings true with its low-cost for unlimited data. Beyond "skinny prices", Skinny also has a couple of extra tidbits that are noteworthy:
"Superfast" Huawei modem available for $99, with the wireless one boasting 4G speeds
Plug-and-play usability with set-up completion in five minutes or less
30-day money back guarantee for network performance
$0 relocation every six months if you need to move house
With Skinny's broadband plans pretty well skimmed across, let's see how they compare to other providers.
How does Skinny broadband internet compare to other providers?
Provider

(Naked Internet or Homeline)

Price Per Month From

(Unlimited data)

Skinny
$73
2 Degrees
$85
Flip
$69
Slingshot
$84.95
Orcon
$84.95
Vodafone
$79.99
Spark
$94.99
As you can see, Skinny offers one of the cheapest broadband plans in the country. While Flip does appear to be cheaper, this price is for an ADSL connection only – VDSL or fibre customers likely have to pay extra. While Skinny is cheaper than a few others, you must keep in mind that these bigger providers offer a lot more extra perks and bonuses:
Spark offers serious extra perks like free Netflix for a year, as well as Lightbox subscriptions
Orcon tends to offer free Apple TV on plans over $90 a month
Vodafone has a free Neon subscription, $300 joining credit and optional Sky cable TV packs
Slingshot sometimes offers a free Google Chromecast streaming dongle on fibre plans
Skinny lacks a lot of extra freebies in this regard, which may make or break a plan for some users. Other plans also come with competitive home phone calling bundles, of which Skinny also seems to lack.
However, if it's just straightforward broadband you want then Skinny does work out to be one of the cheaper providers, with an average monthly price over two years of $73 a month.
This average monthly price falls behind another small provider – Flip. Another provider to look out for is MyRepublic, which offers an unlimited plan under $75 a month for the first year. If it's no-frills broadband you want then Skinny does offer a few great plans.
Is a Skinny broadband plan worth the money?
Skinny offers a pretty cheap no-frills price, with one of the cheapest unlimited data plans in all of New Zealand! However, the range of extra stuff you get is pretty minimal. The bigger providers tend to offer a bunch more perks and bonuses to pry your dollars from your hands. With that said, if you want to do away with the gimmicks and filler and just want straight broadband – like many of us do – Skinny offers a great alternative to the big providers.